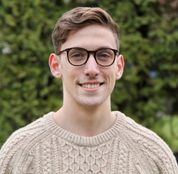 British Columbia sports betting is a topic of great importance of late in Canada. Ontario has been doing so well since the introduction of a regulated sports betting and casino gaming market back on April 4, 2022, so it only stands to reason that other provinces and territories would be considering the same format.
The future of BC sports betting then comes into question. In this guide, we will take a deeper look into what the current status is for BC betting, what the future holds for sportsbooks in British Columbia, and the answer to any question you could have on the matter.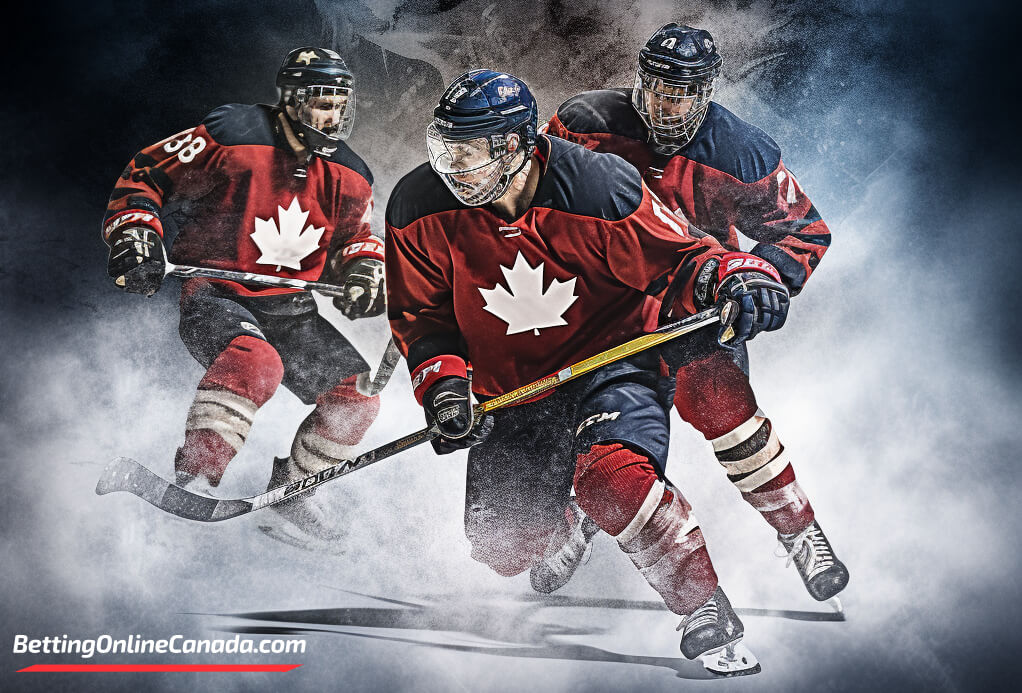 How We Rank Bookmakers
Before we get into BC gambling, it is important to know what makes for a good sportsbook in our eyes. There are a few important criteria that we use to determine which sportsbooks are the best of the best, the ones worth using. Some of the key factors include the following.
Reputation
Customer Offers
Selection of Betting Markets
Ease of banking
Safety and security
These things can vary in terms of importance based on each person. But we primarily look for a good reputation, great offers and promotions, a quality customer support team, ample betting markets, plenty of banking options, and a secure platform. If a sportsbook can check all of those boxes, it is likely a very good place to make your bets.
Betting in British Columbia
When it comes to British Columbia sports betting, things can be a bit confusing to someone who is not totally familiar with the betting world. The technical answer is that, yes, it is legal to bet on sports in British Columbia.
That said, there is a lot more that bears getting into. Keep reading to find out the specifications behind betting in British Columbia, any restrictions that may apply, the status of offshore sportsbooks, and everything you could want to know about BC sports betting.
Is Sports Betting Legal in British Columbia?
Technically speaking, sports betting in British Columbia is perfectly legal. It has been legal across Canada, not just in British Columbia, since the passing of the Gaming Control Act of 2002. As a matter of fact, the only form of gambling that is explicitly restricted by law is the wagering of sports at any unlicensed sports betting house.
The legality of BC betting is not as simple as it sounds, however. While sports betting is legally allowed in British Columbia, the current setup is in a lottery format. With regulation from the BC Lottery Corporation, bettors are able to partake in legal sports betting through the PlayNow platform, which operates a sportsbook that is run by the government.
BC Licenced Options for Sports Bettors
You may be wondering what all of this means. The explanation is simple. Bettors are only allowed to place bets on single games through this government controlled product. Legal sportsbooks run by private operators in Ontario – where there is an official regulatory body for sports betting and casino gambling – offer single game bets to bettors.
Instead, anyone placing a bet in British Columbia is forced to do so through only the government run sportsbook. This means much less selection in terms of bonuses, promotions, and betting markets, as well as less competition to offer strong odds. Yes, you can bet on games, but the odds can be tougher and the overall experience is worse than a fully open market.
Offshore Sportsbooks vs Licenced Sportsbooks
All of that said, there is nothing within the British Columbia legal code that prohibits residents of the province from opening an account through a licensed sportsbook. Those licenses generally come from places like the United Kingdom, Curacao, Morocco, and other "offshore" locations. Using those sportsbook options, bettors can place single-game wagers, parlays, future bets, and more.
All of those online sportsbooks and betting apps are licensed by a gaming regulator that is legally recognized in that part of the world. Because of that fact, placing a bet with one of those sportsbooks is not a violation of British Columbia law of any kind. So, if you ever worried about placing a bet with an offshore sportsbook, it should not be a concern. There has never been someone legally prosecuted or tried for betting via one of these offshore betting sites.
When will private sportsbooks come to BC?
With the success of Ontario sports betting under a regulated body, the conversation has now come up in other provinces. It may not be long before British Columbia and other provinces follow suit, instituting a regulatory body for the province to issue licenses for sports betting and casino gambling. This would allow for private operators to enter the province.
Through the PlayNow platform, bettors are able to make wagers in all of the normal formats. Whether it be a straight bet, point spread, or over/under, you can find all of that at PlayNow. This is the only sports betting option in BC that is licensed by the provincial government.
Who Can Bet on Sports in British Columbia?
British Columbia sports betting is completely legal with some important restrictions to consider. The first is that you can only make a single game bet through PlayNow, the sportsbook run by the provincial government.
There are age restrictions to consider as well. In British Columbia, the legal age for sports betting is 19 years old. In other provinces across Canada, that age can drop to 18 as well. Whatever the case may be, you need to make sure that you're past the legal age in order to partake in sports betting (or gambling) of any kind.
Depending on which BC sportsbooks you look at, there may be betting limits and restrictions to be aware of. Check out the sportsbook's betting limits so that you aren't caught unaware while trying to place a bet. There are few other bet-related restrictions placed as of now, giving most bettors free rein.
Finally, there is the matter of mobile play. It is perfectly fine so long as bettors are within provincial limits when making a wager. Not every offshore betting site has a dedicated mobile app, however. The good news is that just about every sportsbook out there has at least a mobile-friendly website, so players can use all of the best features of the sportsbook no matter where or when.
Offshore Sportsbooks in British Columbia
Since there is no officially regulated privately-owned sportsbook offering, the most common solution is to turn to offshore betting sites. Offshore betting sites get their name because they emanate from other countries where legal regulation is available.
As far as the legality of offshore BC sportsbooks, there is a bit of confusion. Technically speaking, offshore sportsbooks are neither legal nor illegal in British Columbia. They are considered a grey area, something that isn't considered expressly illegal but isn't regulated in any way by the province, either.
The good news is that there are plenty of reputable offshore sportsbooks that offer services to British Columbia and the rest of Canada. Just make sure that you do a little bit of homework, check out the various sportsbooks available, and go with one that has a good reputation
How to Start Betting in British Columbia
One of the best things about BC betting is that it is very similar no matter which platform you use. If you decide to play through the PlayNow platform or opt for an offshore betting site, the process of placing a bet is very much the same.
Step 1 – Sign-Up for an Account
No matter where you plan to place your bets, it starts by registering for a new account. Wherever you register among BC sportsbooks, you will need to fill out essential information. Your name, address, email address, date of birth, and perhaps a few other pieces of information will be required at the time of registration. Depending on your sportsbook of choice, you may also be required to verify your identity, typically with a form of photo identification.
Step 2 – Deposit Into Your Account
When you have signed up for PlayNow or one of the other BC sportsbooks, it is time to make a deposit to your account. There are a plethora of banking options available to bettors, making it quite easy to put money into your account or withdraw it when you are ready to do so.
Banking options include all of the classics. The options include Visa, MasterCard, bank transfers, Instadebit, Interac, Paysafecard, iDebit, and even cryptocurrencies depending on which sportsbook you decide to go with.
There is another option known as a web cash deposit that can cause a little bit of confusion. A web cash deposit is credited directly to your sportsbook account's non-withdrawable cash balance. You initiate a wire from your custodian bank and the process begins with what is known as a Web Cash Movement (WCM).
Popular Sports to Bet on in British Columbia
While there are plenty of British Columbia sports betting options to choose from, it helps to know which sports you may want to take part in. After all, there are several sports that players within British Columbia love to wager on. Here are some of the most popular sports that are worth checking out when you sign up for a sportsbook.
Hockey
If there is a national pastime in Canada, it is ice hockey.  It is the country's national winter sport. The sport is beloved by much of Canada and that is no different in British Columbia. For that reason, any sportsbook worth its salt better have a comprehensive selection of hockey games to bet on.
The best sportsbooks offer much more than the dominant league in the world, the National Hockey League. It is not uncommon for sportsbooks in British Columbia to offer wagers from international leagues across Europe, Scandinavia, and Russia. On top of that, you may find available wagers from the Canadian Hockey League, the top junior hockey organization in Canada. The CHL has three separate leagues to wager on: the Ontario Hockey League (OHL), the Western Hockey League (WHL), and the Quebec Major Junior Hockey League (QMJHL).
American Football
In this day and age, the sport is only being referred to as "American football" to differentiate it from soccer. In North America, professional football is becoming one of the most dominant sports in terms of attention and wagers being placed.
Though there is the Canadian Football League (CFL) to bet on, millions of Canadians follow and watch the NFL, the king in America. Bettors in British Columbia can place wagers on games happening every week, including the playoffs and the Super Bowl, arguably the biggest single-game event in the world.
Basketball
The popularity of basketball has soared in Canada in recent years. Part of it has to do with the Toronto Raptors capturing the NBA Championship in 2019, the first championship not only for Toronto but the country at large.
Basketball, like football, has become popular partially due to player prop bets. Bettors playing at BC sportsbooks can wager on individual player outcomes like points, rebounds, assists, and combinations of the three primary individual player statistics.
Soccer
Soccer is a global game, so it should come as little surprise that it is a popular option when it comes to betting with sportsbooks in British Columbia. It helps that there are a couple of teams that are part of the Major League Soccer (MLS) organization, which is primarily based in the United States.
Bettors can wager on contests involving CF Montreal, Toronto FC, and the Vancouver Whitecaps FC. Major sportsbooks will also have offerings from professional leagues in Europe like the Premier League, La Liga, Bundesliga, and more.
Most Popular Markets
A betting market is basically any way that you can place a bet. For the most part, it includes the standard bet types like straight bets (also known as money line bets), point spreads, point totals, player props, and futures. Let's take a quick look at each of the most popular betting markets and bet types.
Money Line
The most simple bet, otherwise known as the money line, is perhaps the most common type of bet you will find. The concept is simple: pick the winning team. There are odds assigned to each team, with the favourite being denoted with a – symbol and the underdog getting a + symbol.
Despite the simplicity, money line bets are becoming less popular for the simple fact of the odds being a deterrent. If a contest has a heavy favourite, the payout may not be worth the risk. Which is why there are other betting markets to make your wager on.
Points Spread
The spread has become the great equalizer of odds for the average contest. The spread – or run/puck line – is the amount by which a team must win or lose by in order to cover. Let's look at this example: Buffalo Bills -2.5 vs. New York Jets +2.5.
This line tells us that the Bills must win by more than 2.5 points to cover the bet. If they win by 1 or 2 points or lose outright, they lose the bet. Similarly, the Jets must lose by less than 3 points or win outright in order to cover the spread. Odds for this kind of bet are typically -110, which is almost even money.
Point Totals (Over/Under)
Another popular betting market is the over/under. The sportsbooks will set a total for the event and the bettor must predict whether the total scoring in that game will be more (over) or less (under) than the designated total. It's a great way to bet on a game where you may not be so certain of the outcome.
Wagering on the over/under with BC sportsbooks can simplify your rooting interests while making any game more interesting. Whether you root for offense or defense, the total can be an exciting thing to watch right down to the end of the game.
Futures
If you consider yourself to be something of a Nostradamus, one interesting aspect of BC sports betting is the futures bet. As it sounds, the goal is simple. Pick an outcome – a team to win the championship, to make the championship game, to win the division, etc. – at any point before the event takes place.
Many future bets are placed before the season, but they can be made all during the season as well. For instance, maybe you feel strongly that the Vancouver Canucks will win the Stanley Cup. By betting early in the season or even before it starts, you can take advantage of better odds to create a much bigger win.
Parlays
Parlays are interesting because they can combine any type of betting market together into a single ticket. A parlay involves two or more bets rolled into one. The more picks that are added to the parlay, the more steep the odds become.
A parlay bet can be a great way to earn far more on a win without risking quite so much. That said, every pick or "leg" must hit in order for the bet to cash. There are a million stories about a parlay that hit every leg but one, making it a much tougher bet to succeed on.
Other Bets
The cool thing about betting in British Columbia (and just about anywhere) is that you aren't restricted to betting only on sports. More and more sportsbooks are offering alternatives to the traditional sports laid out above.
For instance, esports has been skyrocketing in popularity in recent years. Esports events are based on popular games like League of Legends, featuring players from around the world who attempt to win a tournament or contest. Bettors can wager on which player will win the event, creating a different betting experience than the norm.
Depending on which BC sports betting option you choose, there are even more niche options to choose from. You can bet on popular television shows and even politics in some instances. There are very few events that you cannot place money on.
There are some restrictions to be aware of, however. For instance, some provinces will restrict bettors from placing wagers on university sports teams.
Read more about:
Popular British Columbia Sports Teams
British Columbia has a long history with major sports. There have been a few that have stood the test of time, becoming a favourite of locals and other residents across Canada. Here's a short list of the current teams in British Columbia:
Vancouver Canucks. The unquestioned king of sports in BC. The Canucks are part of the NHL and have made the Stanley Cup Finals three times, most recently in 2011. As the team rises and falls, the city follows suit.
Vancouver Whitecaps FC. Soccer fans can follow along with the MLS' Whitecaps, who play in the league's Western Conference. The club has three times won the Canadian Championship, a major tournament between major Canadian soccer clubs.
BC Lions. A member of the CFL's Western Division, it has been some time since BC – six-time Grey Cup winners – has been good, but the 12-6 record in 2022 has the fan base excited about BC football once again
Other Types of Gambling
BC sports betting isn't the only type of gambling that bettors can enjoy. One of the most popular forms of BC gambling is through online casinos. For most offshore casino sites, players can access all their favourite games in one convenient location.
Online Casino Games
Online casinos include all the classics like slots, video poker, blackjack, roulette, baccarat, video poker, and more. Most casino sites you find will have some sort of poker offering where players can enjoy competition in live stakes games and tournaments alike.
To illustrate the popularity of online casino sites, one needs only to look to Ontario. Of the $14 billion CAD wagered in the first quarter of 2023, nearly 80% of that was due to casino betting. It is a great way to enjoy the bright lights, fun sounds, and fun experiences that only casino games can offer.
If BC gambling does become fully regulated and licensed, it will likely be led by the demand for online casino gaming. With so many great offshore sites to choose from, bettors can enjoy their favourite casino games with just a few quick clicks or taps.
How to Play Responsibly in British Columbia
At the end of the day, both British Columbia sports betting and casino gaming are meant to be fun. When that stops being the case, it may be time to reevaluate your playing situation. Gaming responsibly is a lot easier than it may sound, especially with so many tools currently in place.
Most of the major offshore sites have some kind of "responsible gaming" section to reference. In this area, a player is able to self-impose limits on their play. Whether it be betting limits, deposit limits, loss limits, or one of the many other tools, these things can help bettors remain responsible with their habits.
Responsible Gaming Tools
There are even self-exclusionary tools to draw upon. For players who can't manage to step away rather than stop betting, there are tools that will restrict your access. These can be set for any amount of time, even blocking you from accessing betting websites.
Keeping that in mind, players can bet comfortably without going over their limits. By having proper bankroll management, you can get the most entertainment value out of your betting experience without putting yourself in a compromising position along the way.
Sportsbooks to Avoid
While we know how to identify a great sportsbook, how do you know which ones to stay away from? With each sportsbook looking quite similar to one another, you may have difficulty separating one from the rest.
Generally speaking, you want to avoid a website that doesn't have any licensing. An offshore site with a license in Curacao, Morocco, the United Kingdom, or one of those areas is regulated to provide a fair gameplay experience. Those sites that have no licensing whatsoever cannot be trusted.
There is nothing regulating them or keeping them from running shady practices.
When in doubt, do a little research. The best sportsbooks, even the offshore ones, will come with a strong reputation. Read reviews, check message boards, and even ask friends or family members who you know that might be betting on a regular basis.
Provincial Betting Guide
As of right now, there is only one province in Canada that officially licenses and regulates sports betting and casino gaming. Ontario officially began operating as a licensed sports betting state beginning on April 4, 2022. Operators can garner a license from the Alcohol and Gaming Commission of Ontario in order to operate legally.
When it comes to British Columbia sports betting (and other provinces), things are a little less simple. Each province has its own sports betting platform where parlays can be placed on major sporting events. However, there is no allowance for privately owned sportsbooks to offer single-game wagers.
In provinces aside from Ontario, offshore sites are perfectly fine as well. There is no legislation regarding these sites, so they are considered something of a grey area. They are perfectly fine to play because they are licensed elsewhere, so long as the player is above the legal gaming requirement.
Licensed Sites vs Unlicensed Sites
When it comes right down to it, there are two types of BC betting site, licensed and unlicensed. There is some confusion about what being "licensed" means. While it may be ideal to have local licensing as Ontario does, being "licensed" means having a registered license with a gaming authority.
Those gaming authorities can be other countries like the aforementioned Curacao, Malta, or the United Kingdom. This just provides reassurance to players that they are offering fair odds at winning and the games are not being fixed to create automatic losses.
Why Should I Use a Licensed Site?
When it comes right down to it, it is obvious why you would want to go with a licensed site and avoid unlicensed sites. At the very least, you can expect licensed betting in British Columbia to entail proper security and regulation from the specified gaming authority.
If you use an unlicensed site, you play at your own risk. There is no guarantee that the site will not merely take your money and lock you out of the account. If you can't verify that the site you are considering has a license, then you need to stop and look somewhere else.
About PlayNow
When it comes to BC betting, the platform to use is called PlayNow. Those interested in playing according to British Columbia rules – can place wagers through the PlayNow app or website.
Wagers can include straight bets, point spreads, totals, and more. Using PlayNow is quick, easy, and widely accessible, providing the safest online betting reassurances possible.
FAQ
How do you register with sportsbooks in British Columbia?

How do you make a deposit?

How long do withdrawals take?

Are there any limits on BC betting?

What is self-exclusion at an online sportsbook?

What is a licensed sports betting site?

What is an offshore betting site?

Is it legal to play at offshore betting sites?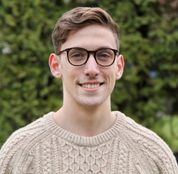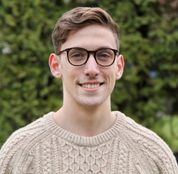 Julian Miller is a Canadian writer and an avid sports fan. He has years of experience in the iGaming industry, having started writing while completing his university studies in Montreal, Quebec. In 2022, he graduated, and has since been working full-time in the iGaming space. He has a particular fondness for the English Premier League — though he also has plenty of experience covering football, basketball, and other sports.
---
Top Reads
Betway Sportsbook is one of the more recognizable names in the sports betting industry. But is Betway legal in Canada? Learn everything you need to know about this popular sportsbook, including how to use Betway, where there is a Betway Canada license,…

Read More

BetMGM is one of the biggest casino brands in the world. It is also now available in Canada. In this article, we at BettingOnlineCanada.com will tell you all your burning questions about BetMGM Canada, such as "Is BetMGM legal in Canada?" and…

Read More

Is FanDuel legal in Canada? Is FanDuel legit? These are the questions that we at BettingOnlineCanada.com are going to answer in this in-depth guide to FanDuel Canada. Stick around to learn all you need to know about FanDuel sportsbook and casino in…

Read More
---
Latest News
The Alcohol and Gaming Commission of Ontario (AGCO) has fined Ontario Gaming GTA Limited Partnership (Casino Woodbine) $80,000 following an investigation into allegations of dealer collusion with casino patrons. AGCO's investigation into Casino Woodbine's handling of the conduct of its dealers had…

NFL Week One kicked off last Thursday with a 21-20 upset win for the Lions over the Chiefs. Thousands of sports bettors in Ontario celebrated football being back by betting on their favourite teams and players. However, daily sports fantasy players in…

The British Columbia Lottery Corporation (BCLC) has just published its 2022-23 Annual Service Plan Report (the Report), which showed that 2022-23 was a record-breaking year for BCLC. According to the report, BCLC earned a net income of $1.64 billion in the last…
---