On sports betting sites, you will find a few common bet types. Moneyline betting is one the most common wager types but in hockey, the puck line is another extremely popular option. Knowing the difference between the two can give you a better idea of whether you should be betting on: the puck line or moneyline. Let's get into it to see the difference between moneyline betting and puck-line betting.
Whether you are totally new to sports betting or have been involved for a while, there are a ton of different bet types to consider. There are some differences when you consider NHL betting versus the regular offerings of moneyline betting.
Consider this your guide for the puckline vs moneyline in NHL betting and an answer to the question, "What does puck line mean?" By the end of this guide, you will be the master of the puckline, understanding how it works, and knowing when you may want to start placing this kind of bet when partaking in NHL betting.

How Do Moneylines Work?
Moneyline betting is the simplest form of betting there is. You don't need to figure out anything more than who you think will win. It is the most simple form of betting, something that even newbies to the realm of sports betting can easily get a grasp on. Granted, picking a winner is a lot tougher than it seems, but it is an easy concept to understand.

The moneyline is also relatively simple. Let's look at the following example: Buffalo Sabres (-145) vs. Columbus Blue Jackets (+160). Knowing what those numbers mean and how they impact the bet is the first place to start if you are unfamiliar with sports betting, in general. From there, you can learn about puck line betting, spreads, and all the other aspects of sports betting.
In this example, we can glean one piece of important information right away. The Sabers, with the negative number, are the favourites. The Blue Jackets, having a positive number next to their name, are the clear underdogs. This is an important place to start when deciding on who to bet on.
The larger the number on either side, the bigger the mismatch. We can tell that the Sabres are a sizable favourite while the Blue Jackets are a substantial underdog. For the most part in the NHL, you won't see moneylines a whole lot bigger than that, though there are clear mismatches between the best and worst teams in the league. Because the level of parity is so high in the NHL, the odds never get too far apart from each other.
Finally, the odds tell us how much can be won when betting on either side. Because of the – symbol, we know that the number shown indicates how much must be bet to win $100 (in this case, $145). On the other hand, if you see a + symbol, that indicates how much you would win with a $100 bet ($160). This is an important factor to consider when placing your bets throughout the season.
Other Popular Betting Options
There is a lot more to sports betting than just the puck line or moneyline. In every major sports game, you will see the moneyline, puck line/run line/spread, and totals. The latter allows you to bet on the set total for the game, deciding on whether the final score will see the two teams combine for more (the over) or less (the under). In the Stars vs. Wild example, let's say the total is set at 5.5. You might not feel good about who will win but have a strong feeling that there will be more than five goals scored.
The other market that is incredibly popular is player props. For each game, there are specific achievements that a bettor can wager on for many players. A prop for Jason Robertson of the Stars is in the over/under format and pertains to things like shots, goals, assists, points, and more.
Player props have become an exciting, popular way to change things up when betting. It may also be a bit easier in the eyes of bettors to track the trends of a specific player versus a whole team. It also offers a ton of different options to choose from rather than the three main bet types that are associated with the game itself.
Finally, another popular bet option is the same-game parlay. Parlays involve multiple bets on a single ticket with each bet or "leg" needing to hit in order to cash the ticket. The concept is the same except those legs are all on a single game. Same-game parlays typically encompass puck line, money line, over/under, alternate pucklines, goals scored for each team, and more.
FAQ
What do the – and + mean in sports betting?

How can you know what your return will be on a winning bet?
Conclusion
When you know what to look for, sports betting is pretty simple. From there, you can develop your own strategies and look for trends that will give you an edge. Knowing the differences between the puckline and moneyline will help you be best prepared for any betting situation. No matter if you bet on the puck line or moneyline, you will be prepared to make the right picks.
---
Top Reads
Betway Sportsbook is one of the more recognizable names in the sports betting industry. But is Betway legal in Canada? Learn everything you need to know about this popular sportsbook, including how to use Betway, where there is a Betway Canada license,…

Read More

BetMGM is one of the biggest casino brands in the world. It is also now available in Canada. In this article, we at BettingOnlineCanada.com will tell you all your burning questions about BetMGM Canada, such as "Is BetMGM legal in Canada?" and…

Read More

Is FanDuel legal in Canada? Is FanDuel legit? These are the questions that we at BettingOnlineCanada.com are going to answer in this in-depth guide to FanDuel Canada. Stick around to learn all you need to know about FanDuel sportsbook and casino in…

Read More
---
Latest News
The Alcohol and Gaming Commission of Ontario (AGCO) has fined Ontario Gaming GTA Limited Partnership (Casino Woodbine) $80,000 following an investigation into allegations of dealer collusion with casino patrons. AGCO's investigation into Casino Woodbine's handling of the conduct of its dealers had…

NFL Week One kicked off last Thursday with a 21-20 upset win for the Lions over the Chiefs. Thousands of sports bettors in Ontario celebrated football being back by betting on their favourite teams and players. However, daily sports fantasy players in…

The British Columbia Lottery Corporation (BCLC) has just published its 2022-23 Annual Service Plan Report (the Report), which showed that 2022-23 was a record-breaking year for BCLC. According to the report, BCLC earned a net income of $1.64 billion in the last…
---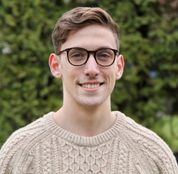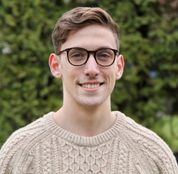 Julian Miller is a Canadian writer and an avid sports fan. He has years of experience in the iGaming industry, having started writing while completing his university studies in Montreal, Quebec. In 2022, he graduated, and has since been working full-time in the iGaming space. He has a particular fondness for the English Premier League — though he also has plenty of experience covering football, basketball, and other sports.