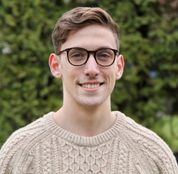 Online sports betting has been a topic of conversation across Canada ever since Ontario officially launched a regulatory body for legal online sports betting in the province. It has also fueled discussion among other provinces as to whether it is time to make a similar move.
In the guide below, we will talk about the Manitoba sports betting scene as it stands today. Learn more about the legality of sports betting in Manitoba, what changes may be coming down the pike, and everything you could want to know about sportsbooks in Manitoba.
How We Rate the Bookmakers
When it comes right down to it, perhaps the most important aspect of choosing a sportsbook is knowing what it takes to be a great sportsbook. Not every online bookmaker is created equally and there are a few key traits that separate the best from the rest.
Here are five traits that we look for when considering Manitoba's sportsbooks and betting on both Manitoba sports teams as well as professional sports in Canada and from around the world.
Reputation
While reputation isn't necessarily the whole equation, it is a critical part of the puzzle. The best of the best are known by everyone because word travels fast. Players who enjoy their sportsbook tend to tell everyone about it.
The top sportsbooks have built a reputation for quality service, great betting markets, and being a generally fun place to play. With so many offerings out there, finding the sportsbooks that have the best reputations is a good place to start.
Security
At the end of the day, nothing matters more than security and safety while betting. There are plenty of sketchy sportsbooks out there where information is not safe and questionable things can happen. That kind of experience will keep players worrying rather than betting on the action on the slate.
The best of the best have the latest in security technology. Using SSL encryption, the best sportsbooks in Manitoba know that safety is paramount to a superior player experience. The best sportsbooks will not cut corners or put player information at risk in any way.
Promotions
Promotions and bonuses are among the most important features when considering your options for sports betting in Manitoba. Consider these promotions as a way to get a leg up when beginning your sports betting career, giving you a boost before you really get going.
Bonuses and promotions can run the gamut, each offering a different set of benefits. The risk-free first bet promotion ensures that your first bet is covered no matter what happens. There are also free bonus bet promotions where players can get bonus bets for simply placing a first wager. All of which makes Manitoba sports betting even more enticing.
Features
On the surface, sportsbooks in Manitoba can look quite similar. After all, how many features can a sportsbook have when it comes to placing a bet? As it turns out, the very best of Manitoba's sportsbooks have features that enhance the overall betting experience.
Two of the best features you will find in terms of sports betting in Manitoba are live betting and live streaming. Live betting allows players to make wagers that are already in play, providing a litany of betting situations to choose from. Live streaming of select games allows players to follow the action the entire way, keeping up with what is happening with those bets.
Customer Support
While it would be ideal for nothing to ever go wrong, that simply is not going to happen. When an issue does come up, it is critical that you choose a sportsbook that will get the issue resolved in short order. Manitoba sports betting is made better when customer support is strong.
The best sportsbooks provide several avenues through which to contact customer support. The email support line is fine for getting a response within 24-48 hours. For more pressing issues, the 24/7 live chat feature that many top sportsbooks offer is a great option. Reaching a customer support agent has never been easier.
Sports Betting in Manitoba
The implementation of a regulatory body for sports betting and online gaming has generated a ton of conversation across Canada. The results have been outstanding, both for the industry as well as the province of Ontario as a whole.
Below, we will go over the legality of sports betting in Manitoba. There is a bit more to it than meets the eye, so read on to find out everything you need to know about the legality of sportsbooks in Manitoba and who can partake in sports betting online.
Is Sports Betting Legal in Manitoba?
For the longest time, some form of sports betting has been legal in Canada. Proline Manitoba has been the only source of sports betting in the province (Proline was also the only sports betting fixture in all of Canada for many years). There is an important reason for Proline's dominance in the Great White North.
The reason that Proline became the only means of betting on sports in Canada has to do with the legality of sports betting. Until recently, sports betting on single games was prohibited. Bettors could wager on sports but had to create lottery-style tickets – known as parlays – that feature at least three bets or "legs" on one ticket.
Players could build parlays ranging between three and 10 legs, featuring betting markets like money line, point totals, and point spreads. There are individual limitations for each bet type, but that is a whole other article to consider.
The Start of Single-Game Betting in Canada
Beginning on August 27, 2021, all of that changed. Single-game sports betting officially became legal in Manitoba and across Canada. Bettors were officially free to begin betting on individual games rather than being forced to build parlays in order to qualify.
The bill, known as Bill C-218 (the Safe and Regulated Sports Betting Act, became the key to bringing single-game sports betting to Canada. This regulation gives provinces outside of Ontario – where there is a regulatory body in place to manage legal online betting – the ability to offer single-game and parlay sports betting across each province and territory.
As of today, PlayNow Manitoba is the only officially regulated online sports betting option available in Manitoba. The concept is very similar to what is happening everywhere in Canada except for Ontario. Manitoba has yet to allow private sportsbooks into its borders. It may, however, be something of a temporary move if experts are correct.
Will Manitoba follow Ontario's lead?
Because of the outstanding success of online sports betting and casino gaming in Ontario, experts believe it is only a matter of time before other provinces begin offering these services. Manitoba Liquor and Lotteries (MBLL) is the regulatory body for the province and may entertain the issuance of additional licenses in the future.
The good news for bettors in Manitoba is that it is quite simple to participate in sports betting in the province. All it takes is a few minutes of your time and a new account with PlayNow Sportsbook. Before you know it, you will be able to wager on sports like hockey, American football, basketball, baseball, soccer, Canadian football, racing, MMA, golf, tennis, and more.
How to Start Playing at PlayNow Manitoba
The process is quite simple. Start by signing up for an account with PlayNow Sportsbook, filling out your essential information like name, address, and email address. You may be required to verify the information on your account, so have a photo identification or bill ready to prove that you are who you say.
When your account has been created, it is time to make a deposit. With a litany of banking options, players can put money into their accounts within just a few seconds. All that's left to do is find the betting market that makes the most sense to you and hope for a winner!
On the retail front, sports betting has been handled through the Western Canada Lottery Corporation (WCLC) since 1990. The Sport Select brand has handled in-person betting needs for Canadians for more than three decades.
The Future of Manitoba Sports Betting
It is safe to say that those interested in Manitoba sports betting are keeping a close eye on the future of the industry in Manitoba. Top names like BetRivers, FanDuel, and DraftKings have already established themselves as the premier sportsbooks in Ontario, offering massive betting markets, great promotions, and the best customer support.
Though there has been nothing officially brought forward, many experts believe that it will be just a matter of time before changes are made. When that happens, it should not be a surprise to see Manitoba institute an official regulatory body similar to the Alcohol and Gaming Commission of Ontario (AGCO) and iGaming Ontario (iGO).
Who Can Bet On Sports in Manitoba?
While sports betting is legal in Manitoba, there are a few catches to be aware of. It is not available to everyone and there are some restrictions that bettors need to be aware of before signing up for Manitoba sports betting.
Players must be at least 18 years old to bet on sports in Manitoba , both online and at retail locations. Those under the legal age could be subject to potential legal entanglements and fines if illegal registration is discovered.
Do I have to be located in Manitoba to bet?
There are also location-based limitations to be aware of. Players do not need to be located within provincial limits to create an account with an online sportsbook. But if players wish to place a bet, they must be within provincial limits in order to do so.
Because of the fact that most sportsbooks now have mobile apps, there may be questions as to what restrictions apply. The same rules apply above, including the location-based restrictions. If you are outside of provincial lines, you will not be able to place a bet (a message will pop up informing you of such an issue).
Sports Betting Tax in Manitoba
One of the best perks about sports betting in Canada is that it is completely tax-free. Players are able to keep whatever winnings they garner and not have to worry about the government claiming a piece of the pie when all is said and done. The restrictions are really very limited, which makes it a lot easier to get started and begin enjoying Manitoba sports betting for yourself.
Offshore Sportsbooks in Manitoba
There is something of a grey area in legality known as offshore betting sites. These are not officially regulated by any body within Canada but are considered fine to use because they have licensing with other gaming regulatory bodies.
For example, an offshore betting site will have a license from Curacao, Morrocco, the United Kingdom, or one of the other regulated countries. Sportsbooks that have no official license are not illegal but are highly discouraged because they can't provide guarantees of safety or fair play.
How to Start Betting in Manitoba
Getting started is easier than you may think. Even if you have never bet on sports in Manitoba before, it takes no more than a few minutes to be on your way.
Step 1 – Register for a sports betting account
 It begins by registering for a new account with PlayNow Sportsbook or one of the offshore sites like Betway or Bet99.
Step 2 – Make a deposit into your account
When you have successfully created an account and made a deposit, it is time to place a bet. Sign into your account and you will be taken to the featured page.
Step 3 – Find the bet that you wish to make
Find the sport you wish to bet on and then local the specific match or game. Choose from one of the available betting markets and watch it populate in the bet slip.
Step 4 – Finalize your wager
When you are ready to finalize the bet, head over to the bet slip. Once there, you can review your wager and place a stake. If you have a bonus bet available, click "use bonus bet" and make use of any bonus funds you have available. All that's left to do is hope for a winner.
Banking
One of the most critical parts of betting with an online sportsbook is banking. At the end of the day, players need to be able to get money into and out of their accounts. Any hangups or limitations can severely hamper the overall betting experience.
For making deposits, there are a plethora of different available options depending on where you sign up. The most popular deposit options include Visa, Mastercard, Interac, Paysafecard, iDebit, InstaDebit, and even some cryptocurrencies. No matter what sportsbook you choose, deposits are basically instantaneous, allowing bettors to get started in just a few minutes.
Visa
Mastercard
Interac
Paysafecard
iDebit
InstaDebit
Some Cryptocurrencies
When you decide to take money out of your account, it is generally just as easy. There are fewer options compared to deposits but still plenty of avenues for which to get money out of an account. Depending on which method you choose, there are different processing times to consider. Some are within 24 hours while others – like a bank transfer – can take a few business days before the full transaction has been completed.
In any event, moving money in and out of your sports betting account is simple and quick. Whether you are cashing out on a heater or looking to get rolling at the beginning of the season, the litany of banking options makes the process a lot easier.
Popular Sports to Bet On in Manitoba
When it comes to popular sports in Manitoba, the selection runs the gamut. More traditional Canadian sports like hockey and soccer are readily available. That said, American football, basketball, and baseball are all growing in popularity among sports bettors in Manitoba.
Hockey
Hockey is akin to baseball in America. It is considered the national pastime, the sport of Canada. No matter where you go, there is a rabid fan base rooting for both the local team as well as the future of Hockey Canada.
There are still seven teams actively playing in the NHL, providing plenty of betting opportunities for Canadian bettors. The season runs from October through the end of the playoffs in July, providing plenty of betting opportunities on any given night of the week.
American Football
The NFL, the face of American Football, has grown in popularity at an astronomical rate over the last two decades. With regular season games having been played in Toronto, London, Munich, and Mexico City, the game is continuing to grow across the globe.
Because of its proximity to the American border, there are many sports bettors in Canada who relish the opportunity to bet on football. NFL Futures are some of the most popular bets made at sportsbooks both prior to and during the NFL season.
Basketball
Basketball has always had some measure of popularity in Canada but it really took a leap forward in 2019. The Toronto Raptors, the only remaining Canadian team in the NBA, captured its first NBA Championship, toppling the dynastic Golden State Warriors.
Basketball is also considered one of the most fun sports to bet on. With a litany of different player props to choose from, including combinations of points, assists, and rebounds, there is no shortage of betting options happening in each and every game.
Soccer
Soccer is an international game and it should come as no surprise that it is quite popular in Manitoba. Between the Manitoba Major Soccer League and the Manitoba Soccer Association, there are plenty of opportunities available for bettors to place a wager on local soccer.
That said, international soccer is also quite popular when it comes to sports betting in Manitoba. The best sportsbooks in Manitoba have wagers available for major soccer leagues like the Premier League, Bundesliga, La Liga, Champions League, and more.
Most Popular Betting Markets
Whether you are completely new to Manitoba sports betting or consider yourself a veteran, there are plenty of things you need to know. Betting markets are basically any offering or bet type from the sportsbook. There are a few different bet types that get the most action, including the five laid out below.
Money line
The money line is the single most popular bet type out there. That's because the money line is perhaps the simplest bet type there is. All there is to do is to choose which team will win the contest. No points to consider, no other betting factors.
The simplicity of the money line is the most attractive thing about it. Even for bettors who don't have much experience, the money line is a simple thing to understand. If there is one major downside, it is that money line odds can be substantially skewed, creating a less-than-ideal return depending on the odds being offered.
Points spread 
The point spread is known as the great equalizer. Those looking for better value on the odds look to the point spread, which brings odds back to even (-110 or +100). But there is a major difference compared to the money line wager.
In a spread bet, a "line" is set. For instance, in the Bills vs. Jets, the Bills are -2.5 or 2.5-point favourites. This means that the Bills must win by at least three points in order to cash the bet. If the Jets lose by fewer than three points or win outright, they cash the bet. It is a tougher bet to get right but delivers improved winnings on each event. 
Points totals 
Another type of bet that is gaining popularity is the point total bet. Instead of wavering on which team will win and by how much, bettors can wager on how many total points, goals, or runs the two teams will combine for.
Let's go back to the aforementioned Bills vs. Jets game. Let's say the total is set for 45.5 points. Bettors would then wager whether the total score will be more (over) or less (under). Odds on this type of bet are even money or -110.
Player props 
To get even more granular, bettors can not only wager on team action but on player action as well. Player props involve betting on the individual statistical outcome for individual players. That mostly pertains to touchdowns, yards, points, goals, and RBI, among other individual statistics.
Player props are generally offered for the most popular players to ensure that there is enough action. You aren't likely to find prop bets available for bench players, for instance, because there won't be enough betting action. Player props can also be parlayed into a single ticket.
Futures 
A future bet is just as it sounds. Whether you make your pick in the offseason or at any point before the event itself takes place, bettors can take advantage of changing odds to make a prediction on a future outcome.
The most common type of future bet has to do with a specific team winning the league championship. Other future bets can include making the championship game, making the playoffs, winning the division, and even season-long single-player statistical achievements. So long as the bet is placed before the event happens, there is an opportunity to get a future bet placed.
Other Bets
One of the cool things about sports betting in Manitoba is that bettors are not restricted to wagering on traditional sports. Depending on the time of year, bettors can place wagers on things like politics and major entertainment awards shows.
Another burgeoning market is the eSports market. Bettors can make wagers on popular eSports tournaments featuring games like League of Legends, betting on a particular player to walk away as the victor of the tournament. Look for more alternatives to traditional sports betting in order to attract other types of players.
Popular Manitoba Teams
Though it isn't necessarily the hub of sports that Ontario is, Manitoba has plenty of sports action to follow along with. The most prominent offerings come from the Canadian Hockey League, the National Hockey League, and the Canadian Football League.
Brandon Wheat Kings/Winnipeg Ice (WHL)
In Canada, junior hockey is nearly as popular as the professional game. With three leagues under the CHL banner, several small towns across Canada are home to junior franchises. The Wheat Kings and Ice both play in the Western Hockey League, considered the toughest and most physical of the Canadian junior leagues.
Both teams – and the league itself – have churned out a plethora of NHL talent throughout the years. It is a great chance to see the stars of tomorrow while paying a far-discounted price compared to NHL ticket prices.
Winnipeg Jets (NHL)
The Winnipeg Jets are the crown jewel of professional sports in Manitoba. The city actually lost the Jets once previously, seeing them leave for Phoenix, AZ to start the 1996-97 season. When the Atlanta Thrashers failed, the team relocated to Winnipeg, restoring the Jets to their diehard fans.
The Jets have had up-and-down success since returning to Manitoba. They have yet to make the Stanley Cup Finals but have been a consistent playoff team always right on the cusp of making the leap into the upper echelon of NHL teams.
Winnipeg Blue Bombers (CFL)
Those craving a championship need look no further than the Blue Bombers. What is most interesting about this club is that it is one of three community-owned teams in the CFL. This means that there are no shareholders to dictate moves for the team.
The Bombers have won the Grey Cup, the CFL Championship, a whopping 12 times. Their most recent trip to the mountaintop came in 2021, seeing them defeat the Hamilton Tiger-Cats in the 108th Grey Cup, winning the game 33-25 in a thriller.
Other Types of Gambling in Manitoba
Sports betting is not the only way to bet in Manitoba. Though sportsbooks are quite popular and getting more popular seemingly every day,
Casino Games
Online casino games are incredibly popular around the world. By logging into a single platform, players are able to enjoy all of the best casino games around. Games like slots, blackjack, baccarat, and roulette are among the most popular casino games.
Depending on the site you choose, you may be able to seamlessly transition between the casino and sportsbook. It is the best way to get your wagers in and get started playing your favourite casino games in no time.
Poker
An offshoot of the online casino realm is online poker. Players are able to participate in peer-to-peer games with players across Manitoba. By playing at a licensed offshore site, players are able to ensure fair, secure play while participating in popular poker games like Hold'Em, Omaha, Stud, and more.
How to Play Responsibly in Manitoba
The most important thing to remember is that sports betting is meant to be fun. When it stops feeling fun, becoming more of a worry than anything else, it may be time to take a step back. The good news is that there are a ton of ways to implement responsible gaming into your own habits.
Most of the top sportsbooks out there provide tools for bettors to use to implement their own responsible betting standards. There are tools like deposit limits, loss limits, bet limits, and more to limit the amount of money that can be wagered and lost.
For more serious bettors, self-exclusionary tools are necessary. These tools can ensure that players cannot log into their accounts for a certain amount of time. All of these tools are there to promote responsible gambling and prevent players from letting things get out of control.
Sportsbooks to Avoid
While many of the sportsbooks you come across are perfectly suitable, they are not all great. We talked above about officially regulated sportsbooks as well as offshore sites that are licensed through regulatory bodies in other countries.
The sportsbooks to avoid are the ones that have no recognized licensing at all. Licensing is critical because it ensures fair and safe play. Without that licensing, there is nothing to potentially keep players from being ripped off or having their information compromised.
Provincial Betting Guide
We know all there is to know about sports betting online in Manitoba, but what if you wish to place a bet in person? Retail sports betting has been legal for a long time now, with services being handled through Sport Select.
Bettors can head to a local retail location and place bets on a ticket in person. For those who aren't great at navigating the technological aspect of online sports betting, being able to place a bet in person can be invaluable.
Licensed Site vs. Unlicensed Sites
The single most important feature that you can look for in a Manitoba sportsbook is a license. Without that license, you may as well forget about choosing that sportsbook. Let's look at the most important reasons to look for licensed, regulated sportsbooks.
Why Should I Use a Licensed Site?
The simplest reason to look for a licensed sportsbook is because they are generally considered to be safe. By obtaining a license through a regulatory body, there is some assurance that the games and bets being placed are fair and safe.
Bettors want to know that they have a chance to win. Without a license, there is no reassurance that fair play is part of the equation. Any sites that aren't licensed are not worth the time.
About PlayNow
PlayNow is the only officially licensed online sportsbook in Manitoba. It is offered by the British Columbia Lottery Corporation and provides a safe space for sports bettors to make wagers on sports from around the globe. Though there is talk about the implementation of more sportsbooks, it may be some time before that comes to fruition.
FAQ
Is sports betting legal in Manitoba?

What is single-game betting?

Can Manitobans bet in retail locations?

Will there be further legalized sports betting in Manitoba?

How do you register for a sports betting account?

How do you make deposits and withdrawals?

What are limits and self-exclusion?
---
Top Reads
Cryptocurrency has risen in prominence over the last decade or so. A relatively new development is the implementation of cryptocurrencies as a form of payment for sports betting sites. In the guide below, you will learn all that there is to know…

Read More

As sports betting and casino gaming continue to gain popularity online, the way we pay for those wagers is changing. Bitcoin betting sites are becoming more prevalent. Crypto betting and crypto gambling are becoming more commonplace but are not a universal certainty…

Read More

Welcome to the Ultimate Guide to Sports Betting in Canada! Discover the legal landscape, top sports, betting tips, and more on your journey to becoming a savvy sports bettor. Canada's Betting Revolution: Unveiling New Rules & Strategies In the ever-evolving world of…

Read More
---
Latest News
GeoComply Solutions Inc., a leading tech company based in Vancouver B.C. which provides geolocation services to many legal sports betting sites in Ontario, has highlighted the growing desire for legal sports betting in Quebec. The company recently opened an office in Toronto.…

Ontario Senator Marty Deacon and Saskatchewan Senator Brent Cotter held a virtual panel on Wednesday about the future of sports betting in Canada, and specifically about the future of sports betting advertising. Deacon introduced Bill S-269 to Parliament last year. This bill…

Canadian sports betting and online casino company NorthStar Gaming has just released its financial report for the third quarter of the 2023 fiscal year (Q3 2023). Among other things, this report shows that NorthStar Gaming has increased its total gaming revenue by…
---