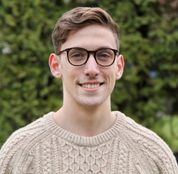 Canada's parliament legalised sports betting back in 2021 when they passed  Bill C-218 and amended the criminal code's prohibition on single-game sports betting. Since 2021, sports betting has been legal in Alberta. However, it is a little more complicated than that. The federal government decided to leave regulating sports betting up to the individual provinces.
Alberta has not created a legal market for private-sector sports betting sites. The only legal Alberta sports betting sites are the government-run Play Aberta sportsbook and Sport Select lottery platform. This could be changing soon though.
In this article, we will tell you all about legal sports betting in Alberta and the best sites to place your bets.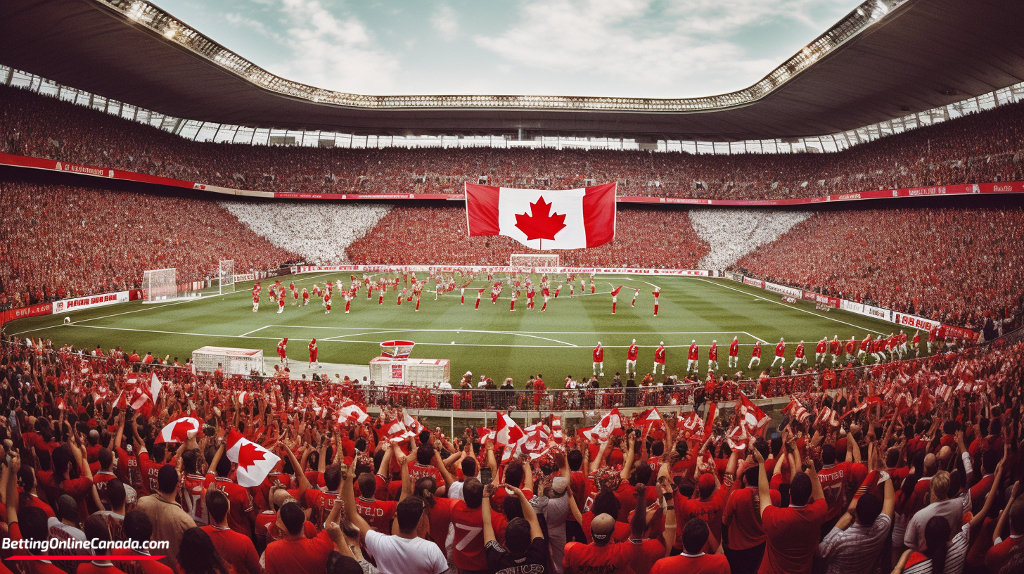 How We Rate Bookmakers
Here at BettingOnlineCanada.com, our experts have reviewed dozens of legal sports betting sites. We consider the number of sports available, betting odds, ease of use, betting markets, and most importantly, safety and trustworthiness.
As you will see later in this article, things are not always clear, so you can trust that we dig through the noise and come back with honest sports betting site reviews.
Legal Sports Betting in Alberta explained 
As we discussed in the intro to this article, the Alberta sports betting landscape is a little complicated at the moment. Because of this, we figured it would be worth going through the issues in detail. Read below to get up to speed on the status of legal sports betting in Alberta.
Is sports betting legal in Alberta?
The answer to whether sports betting in Alberta is legal is a complicated one. Put simply, yes, it is completely legal to bet on sports in Alberta. However, there are strict limitations on who can place bets, who can run a sportsbook, and where Alberta bettors can place their bets.
Canada Legalizes Sports Betting – 2021
Canada legalised sports betting in 2021. Pretty much immediately following that landmark decision, the Alberta Gaming, Liquor, and Cannabis (AGLC) established a special committee to decide how to go forward with legal sports betting in Alberta.
Initially, the province wanted to allow two private sportsbooks in as official Alberta sports betting partners. The AGLC negotiated with multiple potential partners about launching in Alberta. Ultimately, these negotiations came to nothing. Instead, on September 1, 2021, Alberta launched its own sports betting platform called Play Alberta.
Canada's lottery corporations also got in on the action following the announcement of legal sports betting in Canada. The Atlantic Lottery Corporation, Loto-Québec, Ontario Lottery and Gaming Corporation, Western Canada Lottery Corporation, and British Columbia Lottery Corporation collectively launched a new sports betting site allowing for single game betting. In Alberta, which is governed by the Western Canada Lottery Corporation, the site is called Sport Select. It goes by Sports Action, Pro-Line, and PROLINE+ in other provinces.
Which is better between Play Alberta and Sport select?
In 2023, Play Alberta and  Sport Select continue to be the only 100% legal Alberta sports betting sites. If you are wondering which is better, the answer is Play Alberta, and it is not even close.
Play Alberta offers bets for a wide variety of sports and has dozens of bets for each game offered. Sport select offers extremely basic betting markets. Normally, Sports Select offers just  moneyline, over/under, and against the spread bets. Sports Select also only offers bets on a small number of sports.
Another reason Play Alberta stands above Sports Select is AGLC's willingness to innovate.  AGLC has commissioned multiple upgrades to Play Alberta since the site first launched back in September, 2021. Most recently, in August, 2023, AGLC partnered with BtoBet to completely revamp its sportsbook offerings.
When will Alberta get private sportsbooks?
However, even with all these upgrades, many people would prefer to see private-sector sports betting sites in Alberta. Huge names, like DraftKings, Bet365, and FanDuel, are among the many who have called for Alberta to open up its gambling industry to outside investors.
Some, like PointsBet CEO Sam Swanell, believe it's only a matter of time before gambling in Alberta is opened up to the private sector. Swanell told investors in August of 2023 that his company was "keeping a close eye" on the Alberta market and that he expects it will open to private-sector sports betting sites in 2024.
Whether Swanell is right is obviously still to be seen, but his sentiment is shared among many. Legal sports betting in Alberta would bring in millions of dollars in tax revenue that could be used for schools, parks, and other essential services in the province. Another strong point for legalisation is that it has worked in Ontario.
Following Ontario's example
Instead of purely relying on government-run sportsbooks, Ontario opened its market to private-sector sportsbooks. The province officially launched legal sports betting in April of 2022. Since then, the online gambling industry in Ontario has brought in over $1.5 billion in total revenue.
It is not clear how much revenue Alberta is missing out on by not having private-sector legal sports betting options, but it is safe to assume that the province could make a significant amount of money by expanding the legal Alberta sports betting market.
If AB sports betting is fully legalised, expect to see huge sports betting sites, like DraftKings, BetMGM, bet365, and others, flood to the market. For you, this could mean lots of potential new sports to bet on and great sportsbook offers to take advantage of. If you are already a sports betting fan in Alberta and use the Play Alberta or Sport Select platform, do not worry. If the Ontario system is anything to go off, government-run sites, like Play Alberta, will continue to exist alongside the private sector options.
Who can bet on sports in Alberta?
Now that we understand the current legal Alberta sports betting regime and where it might be heading, let's talk more about how to bet on sports in Alberta currently.
First and foremost, let's talk about who cannot bet on sports in Alberta. If you are under 18 years old, sorry, you have to wait until your 18th birthday to bet on sports.
Similarly, if you are an Alberta resident, but outside of the province, you have to come back before you can bet on sports legally in Alberta. This includes mobile sports betting. You will need to be in the province to bet using your mobile device. 
We will explain it in greater detail later, but you also have to verify your identity with Play Alberta before you can start sports betting in Alberta. This is a pretty easy process if you are actually a Alberta resident. You just need to have proof of residence, ID, and/or bank statements on hand.
Canada Sports Betting Taxes
The final logistical thing you should know about is taxes. No one likes paying taxes. Thankfully, you do not have to pay taxes on your sports betting winnings. Unless you are a professional sports bettor, gambling winnings do not need to be reported as income. This applies all throughout Canada.
Offshore sportsbooks in Alberta?
If you are familiar with sports betting in Alberta and have gotten this far, you are probably asking yourself about off-shore sites. We personally think you would be safer betting in Alberta at a legal site, but we should inform you that it is not actually illegal to bet at an unlicensed offshore sportsbook.
It is only illegal to operate a sportsbook in Alberta without a licence. It is not illegal to bet at an unlicensed site. Hence why these sites are called "grey market" sites.
How to start sports betting in Alberta 
Now that you know about the history of legal sports betting in Alberta, who can bet, and where to bet, we can get into how to actually start betting on sports in Alberta.
Banking:
The first thing you should know about legal sports betting in Alberta is how you should fund your sports betting account and how to collect your winnings. If you are familiar with these processes in other provinces, US states, or offshore gambling sites, you might find the current process in Alberta a little limiting. However, the processes are easy to understand.
As we discussed above, Play Alberta and Sport Select are the only legal Alberta sports betting sites, so we will mostly discuss the bank safety rules and the deposit and withdrawal methods for these sites. We will also explain a little about offshore sites.
Account verification
Before you can make your first deposit and start playing at Play Alberta, you need to create an account and confirm your identity with the sports betting site. Creating an account is as easy as filling out a simple form, but verifying your identity is a little more difficult.
To verify your identity, you will need to upload some documents. In total, you will need to upload at least two documents from at least two different categories of documents. The categories include proof of residence (e.g., utility bill), personal identification (e.g., government ID card), and financial documents (e.g., bank statement).
You will need to upload one document from one category and one document from another. Please view the official Play Alberta FAQ page for the full list of accepted documents.
Once you upload your documents, you can make your first deposit and start playing.
Deposits
Both Play Alberta and Sport Select only accept deposits made using credit cards, debit cards, or Interac e-Transfer bank deposits. Only Visa and MasterCard credit/debit cards will be accepted by Play Alberta and Sport Select.
Many offshore sites will allow you to make deposits using e-wallets, cryptocurrency, and prepaid cards in addition to credit/debit cards and bank transfers.
Withdrawals
Interac e-Transfers or direct bank transfers are the only options for withdrawing your winnings from Play Alberta. Offshore sites will have more options, but you should keep in mind that many options charge slight fees.
If you use Play Alberta, withdrawal requests are processed in less than two business days. However, your bank may have some additional processing times, so do not be surprised if it sometimes takes 3-5 business days for your winnings to hit your account.
Popular Sports to bet on Alberta
Canada is a sports crazy nation. Whether it is hockey, basketball, the CFL, or the national soccer teams, Canadians offer plenty of support. This is seen at sportsbooks too.
Basketball
Hockey may be Canada's favourite sport, but basketball reigns supreme at the bookies. Well, at least that is what information from Ontario tells us.
Play Alberta does not release information about the number of bets placed on specific sports, but Ontario does. According to the Alcohol and Gaming Commission of Ontario (AGCO), 28% of all sports betting wagers in Ontario were on basketball.
The NBA and the Toronto Raptors are popular all throughout Canada, so betting on basketball is sure to be popular in other provinces. Most sports betting sites, including Play Alberta, offer a wide variety of NBA bets and bets on international basketball leagues.
Football
Football is another popular sport to bet on in Canada. This is largely due to the sheer size of the NFL and the betting industry around it.
The NFL is the most bet on sports leagues in North America and one of the biggest sports betting markets in the world. Canada may not have an NFL team, but there are plenty of NFL bettors in the Great White North.
Albertan bettors who like odd bets, player props, and unique markets are in luck because all of these betting offers are available on Play Alberta. The site also offers NCAA football and CFL bets.
Hockey
Hockey's popularity in Canada needs no explaining. Ice hockey is Canada's national sport and the country has seven top division professional teams along with a litany of lower division and grassroots-level organisations.
With all that being said, hockey does not have the strong betting culture surrounding it that basketball and football do, so there are normally less betting options for the sport. However, Play Alberta offers basically every kind of hockey bet possible for both the NHL and international leagues and competitions.
Soccer
Soccer is arguably the fastest growing sport in Canada. It is also incredibly popular to bet on. Unlike the other sports we have discussed, there are numerous high quality leagues around the world to bet on.
One downside to betting on soccer in Canada is that some sites do not offer that deep a betting market. Thankfully, this is not the case with Play Alberta. The government-run site offers a huge number of soccer bets that could give even the best sports betting sites a run for their money.
Most popular markets
We have talked about betting markets a lot in this article. If you are unfamiliar with what those are, basically, a betting market is the number of things and the types of bets available to wager on. Depending on the sport, certain markets are more popular than others. Here are the most popular betting markets available to bet on in Alberta.
Moneyline
Moneyline bets are the easiest bets to understand. When you bet on the moneyline, you are betting on the team to win the game outright. All your team needs to do is to win for you to win your bet.
For example, if you bet on the Raptors moneyline versus the Celtics, and the Raptors win, you win the bet. If the Celtics win, you lose.
Totals (over/under)
Unlike moneyline bets, totals bets are not related to who wins the game. When you bet a totals bet, you are betting on the number of points, runs, goals, etc. scored in the game.
Sportsbooks will set a "line" and you bet whether the combined score of the game will be over or under that set line. Most lines will be set at half points so that there are never draws. However, in cases where the line is a whole number and the score is exactly the same as the line, you will get your money back.
If the line for the Raptors versus Celtics game we talked about earlier is 178 points, and you bet the under, the combined score must be under 178 for you to win. If it is over, you lose. If the combined score is exactly 178, you get your money back.
Against the spread
Betting against the spread is perhaps the most common form of sports betting in Alberta. When you bet against the spread, you are essentially betting on the margin of victory. It is best explained with an example.
Let's say the Celtics and Raptors are playing again and that the Raptors are favourites. Because the Raps are favourites, you will not get good odds betting on them to win outright. To make it more interesting, you can bet on them against the spread.
The spread is set by the sports book and is usually written as a negative or positive number, depending on whether a team is a favourite or underdog. In our example above, you would see something like Raptors (-7.5). If you bet on the Raptors against the spread, they would have to win by 8 points or more for you to win your bet. 
Other bets
In addition to sports, betting sites in Alberta offer specials bets on all kinds of other things. Politics, awards shows, and esports are the most common other markets available. For example, Play Alberta regularly offers bets on UK, US, and Canadian politics as well as bets on things like the Grammy, Emmy, and Oscar awards.
Alberta sports betting sites also offer bets on amateur sports, but unfortunately not on Alberta university sports or many amateur hockey leagues in Canada.
Most popular sports teams in Alberta 
Canada is one of the biggest countries in the world with some provinces thousands of miles apart, so it makes sense why they each have their own unique sporting culture. Alberta sporting culture is one of the most passionate ones in Canada.
NHL Teams – Calgary Flames and Edmonton Oilers
Local NHL teams dominate the province in terms of popularity. The Calgary Flames and Edmonton Oilers are the most supported teams in Alberta. The Oilers are especially popular thanks to their decade of dominance in the 1980s when the legendary Wayne Gretzky donned the blue and orange.
CFL – Edmonton Elks and Calgary Stampeders
The CFL's Calgary Stampeders and Edmonton Elks are also popular, but they are not as big as the NHL teams in the province.
Basketball – Toronto Raptors
Basketball is popular to a lesser extent too thanks to the Toronto Raptors' popularity all throughout Canada.
Soccer – Cavalry FC and FC Edmonton
Soccer is also popular in Alberta at the grassroots level, but professional soccer has yet to attract much attention in the province. The Canadian Premier League's Cavalry FC is the only top-level professional team in the province after FC Edmonton went under in 2022. Canadian men's national team superstar Alphonso Davies grew up playing soccer in Edmonton.
Other types of gambling in Alberta 
In addition to online sports betting in Alberta, there are many other popular forms of gambling in the province.
Casino Gaming
Traditional casinos remain extremely popular. By our count, there are over two dozen active casinos in Alberta. Many of these are Native casinos offering slots, table games, and resort experiences.
Play Alberta and the AGLC also offer online casino games that players in Alberta can enjoy from home or on the go. If you create a Play Alberta account for sports betting in Alberta, you can access the Play Alberta online casino using the same account.
Horse Racing
Given the landscape and culture of Alberta, it is no surprise that horse racing is another popular form of gambling in Alberta. Unfortunately, none of the Canadian Triple Crown races take place in Alberta. However, it is very easy to bet on those races from Alberta.
If going to races is your thing, there are loads of other top races and world-class race tracks in the province. The Canadian Derby is probably the biggest race in Canada outside of the Canadian Triple Crown races. It is held every year in August at the Century Mile Racetrack and Casino in Leduc County, Alberta.
How to play responsibly in Alberta 
We explained the law, how to play, where to play. The next thing you need to know is how to play responsibly. Gambling addiction is something we can all fall victim to, so it is important to know the resources available and to be proactive before it is too late.
Responsible Gambling Practices
As a general rule, you should never deposit into your account more than you are willing to lose. If you are worried about this becoming a problem, most Alberta sports betting sites will allow you to set deposit limits on your account. They will also allow you to set other kinds of limits, such as time limits, betting limits, and self-imposed bans on certain types of games.
Another thing we recommend is to keep track of your betting. Have a system, keep records, and regularly review your performance.
Problem Gambling Resources
If you are feeling like you have lost control, GameSense Alberta, the AHS Addiction Helpline, and Gamblers Anonymous are some organisations willing to help. You can also contact the AGLC and put yourself on their self-exclusion list.
Sportsbook to avoid
It can be hard to spot a bad sportsbook, especially since the Canadian market is so fractured at the moment. The best thing you can do is to be aware of what other people are saying. Review what websites like ours and other people have to say before putting your money into a shady sportsbook.
Also, if something feels off, do not risk it. It is always better to be safe than sorry.
Licensed site vs Unlicensed sites in Alberta 
As we have mentioned multiple times in this article, Play Alberta and Sport Select are the only licensed sites in Alberta. However, it is not illegal to bet at other sites.
Why should I use a licensed site?
Using a licensed site gives you increased security and also peace of mind. Additionally, to be blunt about it, using a licensed site is also easier.
You probably will not have any problems creating an account and betting at an offshore grey-market site, but you may experience issues moving your money in and out of your account. Some banks and card providers will flag or even freeze your account if you are frequently sending and receiving money to/from offshore casinos. This is especially the case if you are dealing with a large muti-national bank.
You can use crypto, prepaid cards, or e-wallets to get around this issue with the banks, but it is more work and there are often more fees associated with these methods.
PlayAlberta
Play Alberta is a government-run sports betting site available to Alberta sports bettors. The site is run and managed by the Alberta Gaming, Liquor & Cannabis agency in collaboration with BtoBet, a private casino and sportsbook software provider.
The site is licensed and completely legal to use in Alberta. Surprisingly it is also a great sports betting site. It is much better than you would expect considering how limited the lottery-run sites are in Canada.
FAQs
Is sports betting legal in Alberta?

Where can I bet on sports in Alberta?

Can I play FanDuel in Alberta?

What betting sites work in Alberta?

Is there mobile sports betting in Alberta?

What is the legal age for betting in Alberta?

Can I bet at offshore betting sites in Alberta?

Do you have to claim sports betting wins on taxes in Alberta?

Where is it legal to bet on sports in Canada?
Disclaimer 
At Betting Online Canada, we do everything we can to make sure players like you get the best casino and sports betting site offers possible. To do that, some of the site links in our articles are affiliate links. This means that if you click some of the links on our website and make a deposit, Betting Online Canada will receive a small commission payment. This is done at no extra cost to you and does not affect our impartiality. All casino and sportsbook reviews here at Betting Online Canada are done by impartial experts and held to strict editorial and professional standards.
---
Top Reads
Cryptocurrency has risen in prominence over the last decade or so. A relatively new development is the implementation of cryptocurrencies as a form of payment for sports betting sites. In the guide below, you will learn all that there is to know…

Read More

As sports betting and casino gaming continue to gain popularity online, the way we pay for those wagers is changing. Bitcoin betting sites are becoming more prevalent. Crypto betting and crypto gambling are becoming more commonplace but are not a universal certainty…

Read More

Welcome to the Ultimate Guide to Sports Betting in Canada! Discover the legal landscape, top sports, betting tips, and more on your journey to becoming a savvy sports bettor. Canada's Betting Revolution: Unveiling New Rules & Strategies In the ever-evolving world of…

Read More
---
Latest News
GeoComply Solutions Inc., a leading tech company based in Vancouver B.C. which provides geolocation services to many legal sports betting sites in Ontario, has highlighted the growing desire for legal sports betting in Quebec. The company recently opened an office in Toronto.…

Ontario Senator Marty Deacon and Saskatchewan Senator Brent Cotter held a virtual panel on Wednesday about the future of sports betting in Canada, and specifically about the future of sports betting advertising. Deacon introduced Bill S-269 to Parliament last year. This bill…

Canadian sports betting and online casino company NorthStar Gaming has just released its financial report for the third quarter of the 2023 fiscal year (Q3 2023). Among other things, this report shows that NorthStar Gaming has increased its total gaming revenue by…
---