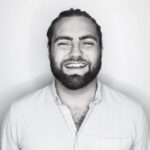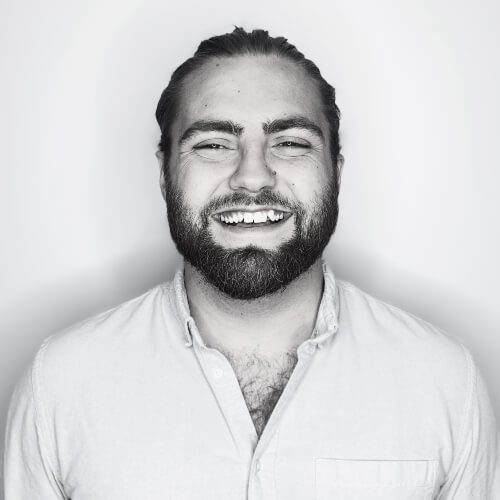 Nestled in the heart of Canada's Arctic, Nunavut is not your typical sports betting hub. With its vast landscapes and sparse population, this northern territory may not boast local teams or bustling stadiums, but it does offer a unique and thrilling opportunity for sports fans. Welcome to our guide on Nunavut sports betting, where we explore the icy frontier of wagering in one of Canada's most remote regions.
Discover how and when Nunavut opened its doors to sports betting, what forms of betting are legal, and how you can get in on the action. While you won't find any local leagues, Nunavut's betting landscape is full of exciting possibilities, from national interests like the NHL to international sports like soccer and cricket.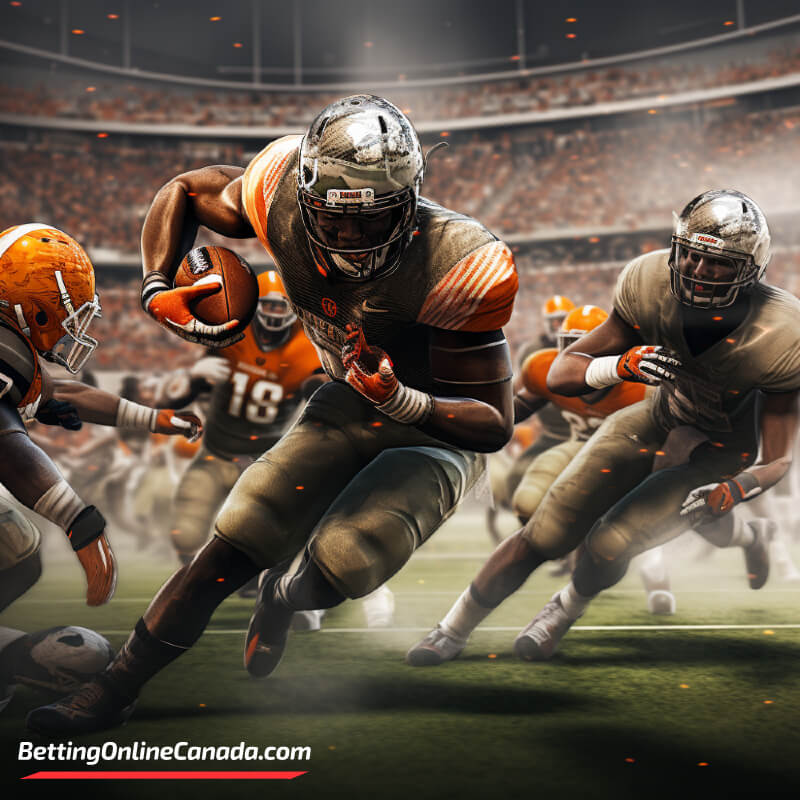 The Winning Formula: Decoding the Bookmaker Ratings 
Alright, sports fans, before we dive headfirst into the exciting world of sports betting in the icy beauty of Nunavut, let's talk about how we determine which Canadian betting sites are the crème de la crème. We don't just throw darts at a board, oh no! We've got a method to our madness, and it's all about ensuring you have the best possible betting experience.
The following factors are the pillars that support a rewarding Nunavut sports betting experience:
Security & Trust – Think of this as the foundation of your betting house. Without solid security and trustworthiness, your whole betting experience could crumble. Knowing that your personal information and funds are safe ensures peace of mind throughout your betting journey.
Payouts – Quick and reliable payouts are like the cherry on top of your betting sundae. Nobody wants to wait forever to enjoy their winnings. A bookmaker's ability to pay out swiftly reflects its commitment to providing a hassle-free experience.
Sports Coverage – Variety is the spice of life, and the same holds true for sports betting. The more sports and events a bookmaker covers, the wider your choices. Whether you're a football fanatic or a soccer savant, a diverse sports menu ensures you'll always find something exciting to bet on.
Customer Support – Picture this: You're about to place a crucial bet, but you hit a snag. This is where customer support steps in. Responsive and helpful support means you're never left in the dark, turning a potentially frustrating situation into a smooth one.
Bonuses & Promotions – Who doesn't love a good deal, right? Bonuses and promotions are like extra icing on your betting cake. They can boost your bankroll and add extra excitement to your wagers. Choosing Nunavut betting sites with enticing offers can significantly enhance your betting experience.
Features – Betting should be easy and exciting, not a head-scratcher. User-friendly interfaces, live betting options, and innovative features like live streaming and early cash-out can make your betting journey more enjoyable. They can improve your overall experience and make navigating the platform a pleasure.
Deposit Methods

– Finally, how you fund your betting account matters. Having a variety of deposit methods to choose from ensures flexibility. Whether you prefer credit cards, e-wallets, or even cryptocurrencies, having options lets you tailor your experience to your preferences.
Betting in Nunavut: A Journey to Single-Game Sports Betting
Nunavut's sports betting landscape has undergone significant developments over the last few years, with several notable milestones marking its journey to single-game sports betting. To address the question, "Is sports betting legal in Nunavut?" let's delve into the legal framework and the steps taken to legalize it.
Is sports betting legal in Nunavut?
The legalization of single-game sports betting in Nunavut, as in the rest of Canada, represents a transformative shift in the betting landscape. This development aligns with the broader effort to provide a legal and regulated platform for sports wagering enthusiasts. The legality of Nunavut sports betting is part of Canada's evolving approach to sports gambling.
Key Events & Legal Framework: 
Historical Perspective – Prior to August 27, 2021, Canada's sports betting landscape primarily consisted of parlay bets, which involved combining multiple bets into one, and pari-mutuel gambling. These were limited to provincial lottery systems.
Introduction of Single-Game Betting – On August 27, 2021, Canada's single-game sports betting law came into effect, marking a significant turning point. The initiative was announced by Justice Minister David Lametti on August 12, 2021, in Niagara Falls, Ontario.
Provincial Participation – Seven provinces, including British Columbia, Manitoba, New Brunswick, Newfoundland and Labrador, Ontario, Prince Edward Island, and Quebec, were quick to offer online single-game sports betting. Alberta followed suit, and Saskatchewan, Northwest Territories, Nunavut, and Yukon legalized single-event wagering at retail outlets in November 2021. Nova Scotia was the last province to introduce single-game betting to its residents.
Provincial Autonomy – Bill C-218 provided provinces with the authority to determine how and when they regulate sports betting. This includes deciding who is authorized to offer sports betting, the eligible sports for wagering, and the types of bets permitted. The regulatory approach varies from province to province, reflecting their unique preferences and priorities.
Nunavut's Betting Landscape – In Nunavut, sports betting is serviced solely by Sport Select, a platform overseen by the Western Canada Lottery Corporation (WCLC). Residents of Nunavut can place single-game wagers online and print off valid tickets at local retail outlets. The platform allows bettors to build their betslips online, generate a QR code, and confirm their picks in person.
Future Outlook – The legalization of single-game sports betting in Nunavut and across Canada signals a commitment to providing residents with legal and regulated betting options. The evolving landscape may see changes in betting offerings and regulations, driven by the unique preferences of each province and territory.
In summary, Nunavut sports betting is indeed legal thanks to Canada's nationwide initiative to introduce single-game sports betting. The journey to this point has been marked by legal reforms, provincial autonomy, and a commitment to creating a safe and enjoyable betting environment for residents of Nunavut and the entire country.
Who can bet on sports in Nunavut?
In the vast expanse of Nunavut, where the northern lights paint the skies and the Arctic landscape stretches as far as the eye can see, sports betting has its own set of rules and regulations. Let's dive into who can participate in sports betting in this northern territory and what factors and restrictions come into play.
Age Limit – To place a sports bet in Nunavut, you must meet the minimum age requirement, which is 19 years old. This age restriction is in line with most Canadian provinces and territories and ensures that betting remains an adult activity.
Location Restrictions – All 39,000 Nunavut residents can engage in sports betting from the comfort of their homes through the government-regulated platform, Sport Select. However, there are no physical retail sportsbooks in Nunavut. This means that bettors do not need to travel to specific locations to place wagers, making it accessible for residents across the territory.
Mobile Availability – The convenience of mobile sports betting is at your fingertips in Nunavut. With the availability of sports betting apps, residents can place bets using their smartphones or tablets. Many licensed offshore sportsbooks often offer user-friendly mobile apps, providing a seamless betting experience on the go.
Tax Implications – In Canada, including Nunavut, gambling winnings are generally not subject to income tax. This means that when you score big on a sports bet, you get to keep your winnings without worrying about a hefty tax bill. However, it's crucial to keep records of your bets and winnings for transparency and potential future tax audits.
Offshore Sportsbooks in Nunavut: Navigating the Betting Waters
Nunavut sports betting is primarily offered by Sport Select, a platform overseen by the Western Canada Lottery Corporation (WCLC). However, being that this platform provides a limited range of betting options, many residents have turned to offshore sportsbooks to place their wagers instead. But what's the legal status of offshore sportsbooks in Nunavut? Well, let's take a look!
Whether or not an offshore bookmaker is legal to operate in Nunavut hinges on their licensing and regulation. If they hold a valid license from reputable international jurisdictions, such as the Malta Gaming Authority (MGA) or UK Gambling Commission (UKGC), for example, then they can be considered reliable options as these licenses are recognized worldwide.
Canadian law primarily targets unlicensed sportsbooks and illegal gambling operations. So, as long as an offshore sportsbook is licensed in another country, the law is generally unenforceable and no legal action can be taken against them.
It's important to note that while offshore sportsbooks offer a broader range of betting options, the majority of top sports betting sites do not operate in Nunavut, most notably popular platforms like FanDual, DraftKings, and BetMGM. However, two solid options that are governed in terms of Nunavut legislation are Sports Interaction and Spreads.ca, both of which are heavily geared toward Canadians and offer numerous sports, markets, and bet types popular in the Great White North.
How to Start Betting in Nunavut: Your Sports Betting Journey Begins
Now that we've navigated the legal landscape and explored the available betting options in Nunavut, let's embark on your journey into sports betting in this northern territory. Here's a step-by-step guide to help you get started, from selecting a sportsbook to understanding the banking process.
Select a Sportsbook – Your first step is choosing a sportsbook. In Nunavut, your primary option is Sport Select, the government-regulated platform overseen by the Western Canada Lottery Corporation (WCLC). While other offshore sportsbooks offer more extensive markets and bonuses, Sport Select remains a viable choice.
Register Online – Once you've made your choice, you'll need to register online. Whether you choose Sport Select or another platform, expect to provide personal information and confirm your identity. Be sure to explore any bonuses offered during registration.
Claim a Bonus – Some Nunavut betting sites, especially offshore ones, entice newcomers with sign-up bonuses. These bonuses can vary, so review the terms and conditions to make the most of your betting experience.
Deposit Funds – Depositing funds into your sports betting account is the next step. Sport Select allows deposits using popular payment methods, particularly bank cards and bank transfers. However, offshore sportsbooks often offer a broader range of deposit options, including Interac e-transfers, e-wallets, cryptocurrency, and more.
Choose Your Bet Types – Nunavut bettors have access to tons of popular bet types, including point spreads, moneylines, Over/Unders (totals), futures, team props and player props. Familiarize yourself with each to make informed choices.
Start Betting – Once you've selected a sportsbook, funded your account and narrowed down a market, you're ready to start betting. We advise you to explore multiple sportsbooks so that you can maximize sign-up bonuses and find the most favourable odds.
Understanding Nunavut Sports Betting Odds
In Nunavut, decimal odds are the most commonly used format as they are the easiest to read and understand. All you need to do is simply multiply your wager by the given odds. For example, a $20 bet on a team with odds of 2.00 would result in a total win of $40, including $20 in profit ($40 – the original $20 bet).
Decimal odds also make it easy to identify favourites and underdogs. Smaller numbers typically represent favourites, while larger numbers indicate underdogs. At Nunavut's Sport Select, decimal odds are the default option, so they are important to understand.
Another popular option, however, particularly if you opt to go with offshore sportsbooks, is American odds, or moneyline odds. If you encounter American odds with a positive number, let's say +150, this represents the potential profit for a $100 wager. So, if you bet $100 on a team with odds of +150, and they win, you'd receive $250 in total ($150 + your original $100 bet).
On the flip side, when you see American odds with a negative number, like -200, it indicates how much you'd need to wager to win $100. So, if you bet $100 on a team with odds of -200, and they win, you'd receive $150 in total (Your original $100 plus $50 in profit).
Positive odds represent the underdog, suggesting the potential for a higher payout, while negative odds are given to the favoured team for a lower payout. 
Popular Sports to Bet on in Nunavut
Nunavut may be known for its stunning landscapes, but it's also a hotspot for sports fans. Here's a rundown of the most popular sports you can watch and bet on in this chilly Canadian territory:
Hockey – Everybody knows that hockey reigns supreme in Canada, and it's no different in Nunavut. Two of the top Canadian teams to watch and bet on are the Toronto Maple Leafs and the Montreal Canadiens. The sport's popularity can be attributed to its fast-paced action, physicality, and the pursuit of the coveted Stanley Cup. With popular betting markets like Moneyline, Puck Line, Over/Under (Total Goals), and Player Prop Bets, NHL betting has become a cherished national pastime.
Football – In Nunavut, Canadian football offers a unique twist with teams like the Toronto Argonauts, the Calgary Stampeders, and the Saskatchewan Roughriders. The sport's appeal lies in its larger field, three downs, and the excitement of the Grey Cup, the CFL's championship. Betting markets like Point Spread, Moneyline, Over/Under (Total Points), and Player Prop Bets add to the thrill of Canadian football and an influx in NFL betting from September to February.
Basketball – The Toronto Raptors' historic NBA Championship win in 2019 ignited a basketball craze in Nunavut. Fast-paced games, high-scoring action, and the global appeal of the NBA have made basketball a must-watch and bet-on sport. Betting markets like Moneyline, Point Spread, Over/Under (Total Points), and Player Prop Bets offer fans a range of choices for NBA betting.
Baseball – The Toronto Blue Jays hold a special place in the hearts of Nunavut residents. Baseball's leisurely pace and the Blue Jays' past successes in the '90s have solidified its position in Canadian sports culture. Betting markets like Moneyline, Run Line (similar to Point Spread), Over/Under (Total Runs), and Player Prop Bets provide fans with diverse options for MLB betting.
Soccer – Soccer's global charm is well-represented by Toronto FC and CF Montreal. The sport's popularity in Nunavut stems from the anticipation of goals and the excitement of international competitions like the FIFA World Cup. Bettors can engage in markets such as Moneyline, Spread, Over/Under (Total Goals), and First Goal Scorer to elevate their soccer experience.
Popular Betting Markets in Nunavut
When it comes to Nunavut sports betting, knowing your markets is key. Here are the popular betting markets you'll encounter in this icy haven:
Moneyline – This is your straight-up bet on who will win a game. For example, if the Toronto Blue Jays are facing the New York Yankees in baseball, a moneyline bet on the Blue Jays means you're backing them to win.
Point Spread – Point spread bets level the playing field. If the Edmonton Oilers are facing the Vancouver Canucks in hockey, a point spread might look like this: Oilers -1.5. To win the bet, the Oilers need to win by at least two goals.
Over/Under (Totals) – This bet is all about the total points scored in a game. Let's say the Toronto Raptors are playing the Boston Celtics in basketball. The over/under might be set at 215 points. You can bet on whether the total score will be over or under that number.
Prop Bets – Prop bets let you get creative in that you can wager on specific events within a game. For example, you might bet on how many goals a particular player like Connor McDavid of the Edmonton Oilers will score in a hockey game.
Parlays – Parlays are for those looking to up the excitement. You combine multiple bets into one for the shot of landing a higher payout. For instance, you could bet on the Toronto Blue Jays winning, the Raptors covering the point spread, and the Toronto FC winning, all in a single parlay.
Other Bets in Nunavut:
What you may not know is that betting in Nunavut extends far beyond sports. Whether you're predicting election results or trying your luck with virtual sports, Nunavut offers a range of betting experiences to satisfy everybody's wagering interests.
Political Betting – Nunavut, like the rest of Canada, has its share of political events. You can bet on local and national elections, offering you a chance to engage in the political process while trying to predict the outcomes.
Entertainment Betting – From award shows like the Oscars to reality TV competitions, entertainment betting allows you to wager on your favourite stars or contestants. Predict who will win and add an extra layer of excitement to your viewing experience.
Weather Betting – Nunavut's ever-changing weather can be a betting playground. You can place bets on various weather-related events, like the first snowfall of the year or the total snowfall for the season. It's a unique way to stay connected to the local climate.
Esports Betting

– The world of competitive video gaming has taken off globally. As a result, e-sports betting is quite popular in Nunavut, allowing you to bet on e-sports various matches and tournaments featuring professional gamers and teams, adding a modern twist to your betting options.
Popular Teams in Nunavut 
In the heart of Canada's frigid paradise, Nunavut, sports fandom takes on a unique flavour. While the territory may not boast any professional sports teams of its own, it's a place where passion for the game runs as deep as the icebergs that dot the landscape. Here, we'll introduce you to some of the most beloved and passionately followed teams in Nunavut.
Toronto Maple Leafs (NHL) – The Toronto Maple Leafs, while based far south of Nunavut, hold a special place in the hearts of many residents. Their storied history, iconic logo, and thrilling gameplay make them a top choice among hockey fans in the territory. It's not uncommon to see Nunavummiut proudly donning the blue and white, cheering for the Leafs.
Montreal Canadiens (NHL) – The Montreal Canadiens, another iconic Canadian hockey team, have a devoted following in Nunavut. Their rich history and rivalries with teams like the Leafs create a passionate fanbase. Nunavut appreciates the Canadiens' storied tradition.
Vancouver Canucks (NHL) – The Vancouver Canucks, despite their distance from Nunavut, have a notable fanbase in the territory. Their exciting style of play and the proximity of British Columbia's beautiful west coast draw fans in.
Winnipeg Jets (NHL) – The Winnipeg Jets, representing the prairie province of Manitoba, have gained a dedicated following in Nunavut. Their exciting brand of hockey and connection to the Canadian prairies resonate with fans in the territory.
Winnipeg Blue Bombers (CFL) – Canadian football fans in Nunavut look west to the Winnipeg Blue Bombers. The team's history and success in the CFL have earned them admirers across the country, including Nunavut.
Toronto Raptors (NBA) – The Toronto Raptors, following their historic NBA Championship win in 2019, have captured the hearts of basketball fans in Nunavut. Their fast-paced, high-scoring games and global appeal have made them a must-watch and bet-on team.
Toronto Blue Jays (MLB) – The Toronto Blue Jays, Canada's only Major League Baseball (MLB) team, are a beloved choice among baseball fans in Nunavut. Their past successes in the '90s and the allure of baseball during the summer season make them a popular pick.
Team Canada Hockey

– While not a local team, Team Canada's participation in international sporting events garners significant attention in Nunavut. Whether it's the Winter Olympics or the World Junior Hockey Championship, residents rally behind their national athletes with pride, waving the Canadian flag high.
Other Types of Gambling in Nunavut 
While Nunavut may not have the glitz and glamour of a Las Vegas-style scene, it offers a diverse range of gambling options to suit various interests and preferences. Whether you're trying your luck with a scratch ticket, enjoying a game of bingo with friends, or exploring the world of online casinos, there are plenty of opportunities to satisfy your gambling itch outside of sports betting in Nunavut. 
Lottery & Scratch Tickets – Run by the Western Canada Lottery since 1978, lotteries and scratch tickets are readily available at various terminals across Nunavut. They offer a simple and accessible way to try your luck and potentially win cash prizes.
Bingo – Bingo is a popular social activity in Nunavut. Local community centers often host bingo nights, where participants can enjoy the game's excitement and camaraderie. It's a fun way to support community initiatives.
Online Casinos

– While there are no land-based casinos in Nunavut, residents have access to numerous online casinos. These platforms provide a wide range of casino games, including slots, blackjack, baccarat, poker, and roulette, allowing players to enjoy the thrill of casino gambling from the comfort of their homes.
Playing Responsibly in Nunavut
Nunavut, like the rest of Canada, promotes responsible gambling to ensure that individuals can enjoy betting and gaming activities without harm. Here are some essential policies, regulations, program tools, and resources in place to support responsible sports betting in Nunavut:
Self-Exclusion Programs – Many provinces, including Nunavut, offer self-exclusion programs. These programs allow individuals to voluntarily exclude themselves from gambling activities for a specified period. In Nunavut, this can be arranged by the Government of Nunavut.
Responsible Gambling Information – Various organizations provide information about responsible gambling. The Nunavut Department of Health and local community organizations offer resources to help individuals make informed decisions about their gambling habits.
Problem Gambling Help Line – The Problem Gambling Help Line is available across Canada, including Nunavut. It offers confidential support, information, and resources for individuals struggling with gambling-related issues. You can also call the Kamatsiaqtut Help Line for support at (867) 979-3333 or toll-free at (800) 265-3333.
Financial Limits – Online sportsbooks often provide options for setting deposit and betting limits. This allows users to control their spending and avoid excessive gambling.
Educational Programs – Community organizations and health agencies in Nunavut regularly conduct educational programs and workshops on responsible gambling. These initiatives aim to raise awareness about the potential risks and encourage safe betting practices. 
Red Flags & Characteristics of Suspect Bookmakers
While enjoying Nunavut sports betting, it's crucial to be cautious and avoid suspicious bookmakers. Here are some negative characteristics and red flags to watch out for to look for in suspect Nunavut betting sites:
Lack of Licensing – Be wary of sportsbooks operating without proper licensing or regulation. Licensed sportsbooks must abide by local laws and regulations, guaranteeing a safe betting experience, so always check for valid licenses from reputable jurisdictions.
Unrealistic Promotions – If an offer seems too good to be true, it probably is. Be cautious of sportsbooks with overly generous promotions. Trustworthy sportsbooks have clear and transparent terms and conditions, including rules for promotions and bonuses.
Poor Customer Service – If customer support is unresponsive or unhelpful, it's a red flag. Reliable sportsbooks offer responsive and professional customer support, readily available to assist with inquiries or concerns.
Delayed Payouts – Avoid Nunavut betting sites with a history of delayed or withheld payouts. Also, make sure the sportsbook uses encryption technology to protect your personal and financial information during transactions.
Negative Reviews – If you find multiple negative reviews or reports of unfair practices, consider it a warning. Look for sportsbooks with a solid track record and positive reviews from other bettors. Online forums and review websites can provide valuable insights.
No Responsible Gambling Tools

– A reputable sportsbook should provide tools for responsible gambling, such as self-exclusion and deposit limits. The absence of these features is concerning.
Provincial Betting Guide: Navigating the Canadian Sports Betting Landscape
In Canada, the legalization of single-game sports betting has led to a diverse landscape across provinces and territories. Here's a concise overview of the betting situation in each region:
Alberta – In Alberta, you can legally bet on single-game sports online and at retail outlets. PlayAlberta.ca offers a convenient online platform, while Sport Select caters to in-person wagers. Alberta is set to welcome additional sportsbook operators in 2023, promising even more options for sports enthusiasts.
British Columbia – The scenic province of British Columbia embraced online single-game sports betting with the launch of PlayNow.com in August 2021. It's been a resounding success, with substantial revenue growth projected.
Manitoba – Manitobans have the privilege of enjoying legal online sports betting through PlayNow.com, along with the option for retail betting through Sport Select.
New Brunswick – Sports bettors in New Brunswick can place wagers through the Atlantic Lottery Corporation's Pro•Line, which is available both online and at retail outlets. The future might see casinos offering sports betting as well.
Newfoundland and Labrador – Much like their New Brunswick neighbours, residents of Newfoundland and Labrador can engage in single-game sports betting through the Atlantic Lottery Corporation's Pro•Line, which offers both online and retail options.
Nova Scotia – Nova Scotia was the final province to welcome single-game sports betting in 2022, thanks to the Atlantic Lottery Corporation. The options include online betting through Pro•Line Stadium and in-person betting at various retailers.
Ontario – Ontario's sports betting scene has exploded with the launch of PROLINE+ and a competitive iGaming market in 2022. A multitude of online and retail sports betting options are available, featuring prominent industry names like Betway, BetVictor, and Bodog, to name a few.
Prince Edward Island – PEI residents can enjoy single-game sports betting through Pro•Line Stadium, accessible online or at ALC retailers.
Quebec – Quebecers can indulge in single-game sports betting online with Mise-o-jeu+ and in-person at select locations throughout the province. Online options offer flexibility, including live betting.
Saskatchewan – Sport Select has been offering single-game sports betting in-person since November 2021. Online betting is also available through PlayNow.com, with plans for expansion via a partnership with BCLC.
Northwest Territories – Sport Select introduced single-game sports betting in 2021, though online betting has yet to make an appearance. Residents can enjoy in-person betting at participating retail outlets.
Nunavut – Nunavut joined the single-game betting community in 2021, courtesy of Sport Select. Bettors can create tickets online and confirm their bets in-person.
Yukon

– Yukon residents can place single-event wagers using Sport Select at participating retail outlets. While research and selections can be made online, all bets must be confirmed in-person.
Licensed Sites vs. Unlicensed Sites: Making the Right Bet
In the world of sports betting, where excitement meets strategy, the choice of where to place your wagers can significantly impact your experience. When it comes to Nunavut betting sites, there's a critical fork in the road: licensed or unlicensed. Each path has its own set of pros and cons, much like the teams you're betting on. Let's explore the differences and similarities between these options, helping you make the right bet on where to play.
| | | |
| --- | --- | --- |
| Criteria | Licensed Sites | Unlicensed Sites |
| Legality & Regulation | Regulated by recognized authorities, often government agencies. | Operate without official oversight. |
| Player Protection | Stringent measures in place to protect player funds and data. | Limited or no guarantees of player protection. |
| Fair Play | Adhere to strict fair play and responsible gambling guidelines. | May lack transparency and responsible gambling measures. |
| Quality & Reputation | Generally have a positive reputation and track record. | Reputation may vary; some may have a history of issues. |
| Customer Support | Typically offer responsive and helpful customer support. | Customer support quality may vary. |
| Payment Security | Use secure encryption for financial transactions. | May not prioritize secure payment methods. |
| Responsible Gambling Tools | Provide tools such as self-exclusion, deposit limits, and reality checks. | Often lack responsible gambling features. |
| Bonuses and Promotions | Offer competitive and transparent bonus offers. | May have enticing but unclear bonus terms. |
When deciding between licensed and unlicensed betting sites, it's essential to consider your priorities. Licensed sites offer legal protection, player security, and responsible gambling measures, making them a safer choice. Unlicensed sites, on the other hand, might appeal with enticing promotions but often lack transparency and oversight. It's all about making the right bet, both on the teams you support and the platform you choose to wager on.
WCLC's Sport Select Sportsbook
As of November 1, 2021, residents of Nunavut gained access to single-game sports betting through the Western Canada Lottery Corporation's (WCLC) Sport Select platform. This marks a significant development in the world of sports betting in Canada's northernmost territory.
The Sport Select platform is an online betting platform operated by the Western Canada Lottery Corporation (WCLC). It allows Nunavut residents to participate in single-event sports wagering conveniently from their own homes. This platform is comparable to similar government-regulated platforms like Quebec's Mine-o-jeu+ and Alberta's Play Alberta.
However, with Sport Select, you can only add up to 8 picks per ticket and each ticket generates a QR code that must be physically printed at a Lotto Spot retailer in Nunavit. So, while you can place your bets online, you still need to print a valid ticket and claim your winnings in person.
Sport Select is the primary platform for online sports betting in Nunavut, allowing residents to wager on various sports events across Canada and the world. Plus, being a government-regulated platform, Sport Select provides a level of trust and transparency for Nunavut sports betting. It operates under the oversight of the Western Canada Lottery Corporation, ensuring fair play and responsible gambling practices.
FAQs
Is sports betting legal in Nunavut?

What changed with the legalization of single-game sports betting in Canada?

How do I start betting on sports in Nunavut?

Are there age restrictions for sports betting in Canada?

Can I bet on sports using a mobile app in Nunavut?

Are there any tax implications for sports betting winnings in Canada?

What are the popular deposit methods for Nunavut sports betting?

What is live betting or in-play betting?
---
Top Reads
Cryptocurrency has risen in prominence over the last decade or so. A relatively new development is the implementation of cryptocurrencies as a form of payment for sports betting sites. In the guide below, you will learn all that there is to know…

Read More

As sports betting and casino gaming continue to gain popularity online, the way we pay for those wagers is changing. Bitcoin betting sites are becoming more prevalent. Crypto betting and crypto gambling are becoming more commonplace but are not a universal certainty…

Read More

Welcome to the Ultimate Guide to Sports Betting in Canada! Discover the legal landscape, top sports, betting tips, and more on your journey to becoming a savvy sports bettor. Canada's Betting Revolution: Unveiling New Rules & Strategies In the ever-evolving world of…

Read More
---
Latest News
GeoComply Solutions Inc., a leading tech company based in Vancouver B.C. which provides geolocation services to many legal sports betting sites in Ontario, has highlighted the growing desire for legal sports betting in Quebec. The company recently opened an office in Toronto.…

Ontario Senator Marty Deacon and Saskatchewan Senator Brent Cotter held a virtual panel on Wednesday about the future of sports betting in Canada, and specifically about the future of sports betting advertising. Deacon introduced Bill S-269 to Parliament last year. This bill…

Canadian sports betting and online casino company NorthStar Gaming has just released its financial report for the third quarter of the 2023 fiscal year (Q3 2023). Among other things, this report shows that NorthStar Gaming has increased its total gaming revenue by…
---