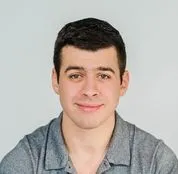 Betting offers are readily utilized by sportsbooks to entice new players to sign-up and incentivize existing customers to continue playing. After all, it's always nice to have some bonus funds to play with, right?
How to Choose Your Betting Offer
Whenever you sign up with new betting sites, you should thoroughly research and compare the different bonuses they offer. There are several factors to consider when picking the best betting offer for you. These include:
Bonus Value
The bonus value is essentially the number of free credits you will receive for each different promo. When you're deciding between two bonuses with similar conditions, you should ideally go for the one with the highest value.
However, finding the best bonus value can be complicated. While some betting apps will give a flat amount as a welcome bonus, others will match your first deposit up to a certain amount. The percentage match can differ notably among sportsbooks which can change the total value of the bonus significantly.
There's also the factor of the maximum amount that can be matched. A sportsbook may offer a smaller deposit match percentage but a higher maximum amount, which can be more profitable if you want to make larger deposits. On the contrary, one bonus offer may seem very lucrative but require a higher minimum amount than what you wish to deposit.
Wagering Requirements
Another important aspect when choosing among the best betting offers in Canada is the wagering requirements. Each different bonus or promotion may have specific wagering requirements that you will need to complete before you can release the credits or make a withdrawal.
These rollover requirements are usually very simple and demand that you bet a certain amount through one or more bets. This amount generally varies between 2x to 10x the number of free credits you get. Naturally, lower wagering requirements make specific bookies' offers seem more appealing.
Casino bonuses also come with even stricter wagering requirements. You will usually need to wager up to 30x the credits you received, or even more, before you can withdraw them. Plus, the rollover requirements may only apply for slots or live casino games instead of the entire casino game collection.
Minimum Odds
Some of the best online sports betting bonuses come with very steep conditions that include specific minimum odds for your bet. Usually, these types of bonuses are very easy to obtain and can make you a hefty profit, so the minimum odds requirement prevents you from using your credits on very strong favourites.
For instance, a sportsbook may include free bet offers after you've wagered a certain amount of money, but you need to bet on -300 odds or higher. That way, you won't be able to bet on an outrageous -1000 favourite and have a nearly guaranteed chance to earn the free bet.
Other top betting offers may have particular wagering requirements that need to meet specific minimum betting odds. The concept is essentially the same, and the sportsbooks don't want you to take advantage of particularly low odds to complete your rollover requirements.
Expiry Date
Most online bonus betting offers don't have a specific expiration date, especially the welcome bonus or first deposit ones. They may change every few months, but, in general, you'll always be able to find a decent sign-up bonus on any casino or sportsbook you choose.
Still, some of the best betting sites offers only last for a limited time. Depending on the promotion type, this can range from a few days to a few weeks. Some sportsbooks may offer more lucrative welcome bonuses during particularly popular sports or events, while others may introduce generous deposit bonuses for a limited time to attract more players.
In addition, some betting offers that reward bonus bets or betting credits will attach expiry dates to those gifts. Make sure that you're aware of any expiry dates related to those bonus bets and that you use them well in advance.
In general, all betting special offers will clearly mention their expiration date in the terms and conditions. That's why you need to go through them in detail to ensure you understand all the steps you need to complete before the offer runs out, so you don't miss it.
Exempt Markets
As a general rule, most betting offers in Canada are available to use in all sports and markets. However, there are some cases where a sportsbook will prohibit you from using your bonus credits on some betting markets, like player props. In other instances, a bookmaker may give you a free bet if you wager a certain amount on a specific market, like the moneyline.
Some betting sites in Canada may also offer specific bonuses tailored toward a particular sport or event. For instance, there may be a special promo to receive free credit if you make a specific hockey bet or a wager on the Super Bowl.
Finally, there are some cases of betting sites with a welcome bonus for residents of a particular province. In that case, you can only take advantage of this promotion if you create a new account while being present in the specific province.
Best Sportsbook Offers
How to Claim Your Sportsbook Offer?
Once you've decided on your preferred sportsbook offer, it's time to claim it. But first, you should find out whether it's an offer for new players or existing customers. This will usually be one of the first terms and conditions, but you can also contact customer support to figure it out.
Most of the betting offers available are there to attract new users and thus are targeted at people who do not currently have an account with that sportsbook or casino.
If the offer is a welcome bonus for new players, then usually, all it takes is to create an account and verify it. You might need to sign up through a specific link or input a particular code, but you shouldn't need to make a deposit.
Claiming a Deposit Bonus
If you want to claim a deposit bonus, you should start off by carefully reading the terms and conditions to ensure you don't make any mistakes. Then, you can follow this quick and simple step-by-step guide to get your bonus.
Register for an Account
Assuming that you're claiming a first-deposit bonus, your initial step is to create a new account with the sportsbook. You can usually do this through the online website or the mobile app. You'll need to choose a username and password that will be your credentials every time you want to log in.
Most sportsbooks will ask for some personal information in order to complete your registration. These usually include your full name, email address, date of birth, and mobile phone number. Depending on the bookmaker, you may also need to provide your home address.
Navigate to the Cashier
Once you're done with the registration, you may need to go through the account verification process before you can deposit. Otherwise, you need to navigate to the cashier. You'll normally find a "Cashier" or "Deposit" button on the top of the home page.
Once you click on the button, you'll automatically land on the cashier page, where you can begin your deposit. Don't forget to check if the sportsbook requires a specific promo code to claim the bonus offer.
Choose your Payment Method
The next step is to pick your preferred deposit method. Most sportsbooks will allow you to claim online betting deals through several payment options. These often include bank transfers, credit/debit cards, prepaid vouchers, e-wallets, and even cryptocurrencies at times.
Some banking options may have a certain minimum and maximum amount you can deposit. Also, while most deposits are instant, some payment methods have a processing time of a few business days. Finally, different banking methods come with different fees, so make sure you pick the one that's best for you.
Complete the Deposit
When you've decided on your preferred payment option, you need to fill in any necessary details, such as the card or voucher number and your full name. Then you need to choose the deposit amount. Make sure you know the minimum and maximum deposit amounts that are eligible for the bonus.
Finally, once you've filled in all the information, double-check to ensure everything is correct and click the "Deposit" button. It may take some time to process your deposit, but you should be ready to start betting very soon.
This deposit will have the promotion applied. Thus if it's a first deposit match promotion you're claiming, think carefully about how much you need to deposit to ensure that you get the most value possible from the deal.
How to Claim a Free Bet Bonus?
Free bet bonuses are very popular among both novice and veteran bettors, as it allows them to have additional funds for their bets. However, most experienced players will prefer cash over free bets, as it's more flexible and can be used for a variety of bets. Still, free bets present an excellent opportunity to place a bet without risk and get a feel for the platform.
There are a few ways to claim a free bet bonus. Some of the best betting offers in Canada, such as sign-up bonuses, are often paid out in one or multiple free bets. The player can then use these free bets on any sport or event they want.
Another common method to get a free bet is through a bonus credit promo. The best bonus bet offers give you free credit when you wager a certain amount on a specific match or competition. For example, many football betting sites will have a promotion for each NFL week, where you wager a particular amount on NFL matches and get a free bet at the end of the week.
Types of Betting Offers
Betting offers in Canada come in several different types. Some are more popular than others, but, in general, most sportsbooks and casinos will feature at least a few of them. The types of betting offers you can find in Canada include:
First Deposit Bonus
As we mentioned above, the first deposit bonus is a promotion type present in almost any sportsbook or casino in the world. While it can be awarded in many forms, it's basically an incentive to get the player to make their first deposit.
The most common first deposit bonus is a deposit match. The sportsbook or casino will match a percentage of your deposit (usually 100% to 200% or even more) and award it to you as bonus credit or free bets. Sometimes, an operator may offer to match your first few deposits instead of just your initial one.
While first deposit bonuses can seem very lucrative, they often come with steep terms and conditions. You almost always need to fulfill certain rollover requirements, including wagering your deposit and bonus amount multiple times before you can withdraw.
Additionally, these bonuses have a minimum and maximum amount, so they're not ideal for those who want to make very small or very large deposits.
No Deposit Bonus
As the name suggests, a no deposit bonus doesn't require you to put in any money to receive it. This promo is similar (sometimes identical) to the welcome bonus sportsbooks utilize to attract new players.
Among betting offers in Canada, no deposit bonuses are one of the best options. They usually come with very little to no rollover requirements, and you can use them on all sports and events. Plus, they essentially come with zero risk, as you don't need to make a deposit, which makes them excellent for new bettors to familiarize themselves with the sportsbook.
However, no-deposit bonuses also have a few drawbacks. Most of the time, they are only available to new customers who create an account with the sportsbook for the first time. Additionally, the bonus amount you get is usually low, which is expected since they're available for anyone and basically involve no risk.
Reload Bonus
A reload bonus is one of the best bookmaker deals for existing customers, as it can help you get more credits when you top up your account. Reload bonuses are very similar to first deposit bonuses, although they usually come with a lower percentage match and a lower maximum amount you can deposit.
Most sportsbooks will offer reload bonuses to players monthly, weekly, or even daily. This is perfect for those who bet regularly and want to obtain some extra funds to use in their bets.
However, like deposit bonuses, a reload bonus comes with specific rollover requirements. These can vary among different sportsbooks, but they are generally similar to the wagering requirements of the first deposit bonus. But, some providers have a much more lax rollover of 2x or 3x or even no requirements at all.
Free Bets
Free bets are arguably the most common and one of the top betting offers you can find. They are essentially a betting ticket that you can use to wager a specific amount of money for free on any market you want.
As previously mentioned, you can earn free bets in many different ways. It's common for welcome bonuses to be awarded as free bets to the player, and sportsbooks often have promotions that include free bets on specific events. For instance, some online basketball betting sites may give you a free bet to use on a popular upcoming fixture.
The downside of free bets is that they can be restrictive. The majority of them need to be wagered as a whole on a single bet or parlay. But some sportsbooks allow you to split your free bets and use them on multiple bet slips.
Other free bets need to be used in specific sports and markets, which can be limiting, especially if you're not familiar with these markets.
Risk-Free Bet
A risk-free bet is very similar to a free bet. In essence, you place a normal bet on a specific game or betting market, and if it loses, the sportsbook will award you your original stake back in bonus bets. This means that you can bet on anything you want without any risk involved. And, if you win, you get to keep your total winnings.
Risk-free bets are the best sports betting offers for novice bettors who want to try their luck with zero risk. It's also a great opportunity to bet on a sport or league you're unfamiliar with without risking your money.
The only downside of zero-risk bets is their limitations. To receive them, you usually have to place a bet on a specific market from a particular match. For example, some NBA betting sites for Canadians will offer a risk-free bet if you wager on the moneyline of a specific NBA match.
In addition, when you get your money back in the form of a free bet, it will not be as valuable as the cash you lost. That's because, with the free bets, any bet you win using them will not include the stake in the return at the vast majority of operators across Canada.
Enhanced Winnings
Most sportsbooks will look to attract players through competitive odds along with lucrative bonuses. There are a few providers that offer enhanced winnings in some particular markets. They achieve this in a few different ways.
The most common method is through boosted odds. In popular games and matches that will attract many players, bookmakers will offer increased odds on the moneyline or another betting market. This is achieved by lowering the juice, thus making these markets more valuable.
Another way to achieve this is by enhancing the odds on markets other than the moneyline. This is common in soccer betting, where a sportsbook may offer highly increased odds of a player scoring a goal. These boosted odds are usually found on one team's star player or top scorer.
While most providers will just give you your enhanced winnings as cash in your account balance, some might award them as free bets. Even though bonus credits aren't as valuable as pure cash, they still give you a better profit and a higher return on your investment.
Cashback Rewards
The majority of legal betting sites in Canada feature the standard no deposit or first deposit bonus for their new players. However, there are a few sportsbooks and casinos that utilize a cashback system where they return a percentage of the player's losses as credit.
Cashback rewards are often part of a provider's daily or weekly bonuses. At the end of a particular day or the entire week, the company will return a small percentage of your losses to you if you've wagered enough. This percentage is usually 15% to 20%, but it can be significantly higher in some cases.
Some sportsbooks also utilize cashback on specific days in the week when they don't get too much traffic due to the lack of popular matches. This way, they entice customers to play on a day they normally wouldn't under the assumption that they will recuperate part of their losses if they don't win.
Completing Wagering Requirements
As we mentioned above, most betting offers in Canada come with certain wagering requirements. These are specific terms you need to follow to take advantage of the bonus amount or withdraw your money. Their purpose is to drive you to wager a certain amount which is beneficial for the provider, in exchange for some bonus credits.
These rollover requirements can vary significantly between different sportsbooks and casinos. Some sportsbooks have very little to no wagering requirements, but they don't offer very lucrative bonuses in the first place. On the other hand, some casino providers may offer huge percentage matches on your deposit but have an enormous rollover requirement in exchange.
In general, most sportsbooks will ask for wagering requirements of 5x to 10x. However, you must always read through the terms and conditions carefully to understand what amount you need to wager.
For instance, one sportsbook may offer a 100% deposit match and ask for a 10x rollover on the bonus amount. Another bookmaker may give you the same 100% match but demand a 7x rollover on the deposit amount plus the bonus amount. On the surface, the second offer seems more generous, but it actually translates to a 14x rollover on the bonus amount, which is higher than the first one.
The same situation applies to the casino, where a particular type of game may contribute less towards the rollover requirement than another one. That's why you should always thoroughly study the terms and conditions of each promotion so you can decide which one is the best for you.
Finally, you should find out if there are any exempt markets from the wagering requirements of an offer. Some live betting sports games may not count towards the rollover, or a sportsbook may require you to only place moneyline bets to complete your wagering requirements.
Bonus Codes
Most sportsbooks and casinos will have all their bonuses and promotions readily available for customers. However, some of the best betting offers in Canada can only be claimed by using certain bonus codes. These bonus codes can often be found on several promotional sites or even the provider's website.
To claim your bonus offer, you usually need to fill in these codes in a specific "Promo Code" box during the sign-up process or before your first deposit. If you sign up through a particular affiliate link, the promo code box may be automatically filled in, but always check to ensure the code is there, so you don't miss out on the offer.
In addition, sometimes casinos and sportsbooks will release promotional campaigns for existing customers that require a particular bonus code. If you have opted to receive news about promos and offers, you'll get an email with all the details, plus the specific promo code you need. But, as always, you can find all active promotions and offers from top sportsbooks with a quick online search.
Online Casino Bonuses
Casino bonuses are generally very similar to their sportsbook counterparts, except for any free bets and bet credits. When you sign up for a new casino, you'll find the standard welcome and first deposit bonuses. Casinos will often give you a deposit match on your first few deposits instead of just the initial one to attract you to play even more.
What makes a casino bonus stand out is that it's usually much more lucrative than a sports betting one. After all, you can't expect a huge casino provider to offer you the same bonus as an NCAA basketball betting site. Deposit bonuses on casinos come with higher percent matches that can reach up to 400% and higher maximum deposit amounts.
However, they also come with much larger wagering requirements. It's not uncommon for a casino to demand a 30x or even 50x rollover on the total amount you deposited. Additionally, not all casino games count the same toward the completion of the wagering requirements. The games with higher returns, such as blackjack, may only count for 10% in the rollover requirements progress or not count at all.
Other than the regular deposit bonuses, reload bonuses, and cashbacks, there are some unique offers that are only found on casino providers. These include free spins on popular games, free chips to bet on table games and live casino games, and leaderboards that allow you to win large cash prizes.
FAQ about Betting Offers in Canada
Here are some of the most frequently asked questions about betting offers and how to claim them in Canada:
How do I get a welcome bonus or free bets?

Are betting offers only for new customers?

Where do I find betting offers?

What are the wagering requirements with betting offers?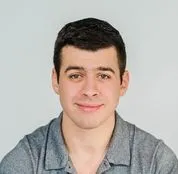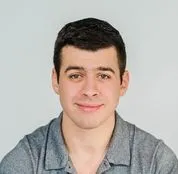 Noah Strang is an experienced sports writer having covered many professional sports leagues across North America. He has worked extensively covering the NHL and been accredited media for the Vegas Golden Knights in the past. He's also known as one of the best iGaming writers across Canada with extensive experience covering the development of legal sports betting across the country. He was born and raised in Vancouver, BC, and enjoys taking advantage of the coastline. When not writing, you can find him watching whatever sport is on TV or playing pickup basketball.
---
Top Reads
Cryptocurrency has risen in prominence over the last decade or so. A relatively new development is the implementation of cryptocurrencies as a form of payment for sports betting sites. In the guide below, you will learn all that there is to know…

Read More

As sports betting and casino gaming continue to gain popularity online, the way we pay for those wagers is changing. Bitcoin betting sites are becoming more prevalent. Crypto betting and crypto gambling are becoming more commonplace but are not a universal certainty…

Read More

Welcome to the Ultimate Guide to Sports Betting in Canada! Discover the legal landscape, top sports, betting tips, and more on your journey to becoming a savvy sports bettor. Canada's Betting Revolution: Unveiling New Rules & Strategies In the ever-evolving world of…

Read More
---
Latest News
GeoComply Solutions Inc., a leading tech company based in Vancouver B.C. which provides geolocation services to many legal sports betting sites in Ontario, has highlighted the growing desire for legal sports betting in Quebec. The company recently opened an office in Toronto.…

Ontario Senator Marty Deacon and Saskatchewan Senator Brent Cotter held a virtual panel on Wednesday about the future of sports betting in Canada, and specifically about the future of sports betting advertising. Deacon introduced Bill S-269 to Parliament last year. This bill…

Canadian sports betting and online casino company NorthStar Gaming has just released its financial report for the third quarter of the 2023 fiscal year (Q3 2023). Among other things, this report shows that NorthStar Gaming has increased its total gaming revenue by…
---