Online betting sites are becoming more popular by the day. With so many sites popping up, it is important to know the basics. What is moneyline betting? What is spread betting? What is the difference between the spread and the moneyline?
This is your guide for everything pertaining to spread vs moneyline betting. By the end of this guide, you will be proficient enough to start moneyline betting and point spread betting on all of the major sportsbooks out there.
Moneyline Bet Explained
In order to get a better understanding for the spread vs moneyline, it first helps to know how to approach the moneyline. Whether you are looking into NFL betting, NHL betting, MLB betting, or NBA betting, the moneyline is the simplest way to place a bet. It is also one of the first bet types that many people place.
To put it simply, the moneyline is choosing which of the two teams will win outright. Points don't matter, totals don't matter, only the winning team matters. Even in the event of a close victory, the bet would still cash. For new bettors, it is a simple way to start placing wagers without making things too confusing or complex.

Moneyline betting pros, cons, and strategies
There is a lot more to know about moneyline betting than meets the eye. There are certain pros and cons that come with moneyline betting, not to mention the different strategies that season bettors apply.
Pros. The one major pro of moneyline wagers is that they are much easier to understand. Some of the other bet types can be quite convoluted to follow along with. Over/unders, player props, futures bets, and more are all enough to make your head spin. Moneyline betting keeps things simple by narrowing your choices down to which of the two teams will win.
For beginners, a moneyline wager can be the best way to get acclimated to betting on sports. They are a great way to learn how to read odds and other basic sports betting terms. As you learn more about sports betting, you can start to branch out but moneyline wagers allow you to make quick picks without feeling too overwhelmed.
Cons. If there is one major downside to moneyline wagers is the odds. When a game's odds are created, the moneyline dictates who is the favourite and who is the underdog. In the instance of a close matchup, the odds are closer to even money than they would be otherwise.
Unfortunately, not many games are close to even money. Even in relatively close games, the odds can make it so that the risk isn't quite worth the reward. For instance, if you were to take a favourite at -200 odds, you would need to bet $200 to get a return of $100. Which leads to the strategies for moneyline betting.
Strategies. Moneyline betting can vary depending on the sport. That said, there are a couple of rules of thumb that you want to follow. For instance, no matter the sport, a common strategy is to take divisional road underdogs. You get better odds, and the game should be tighter since the two teams know each other so well. It means being able to hit on fewer games but still turn a profit. You can look for other similar patterns to help guide your wagering habits.
There is also the matter of riding streaks. Whether it be taking a team on a hot streak or fading a team on a cold streak, follow the trends until they stop being trends. It takes time and patience to develop these strategies before you feel comfortable making picks consistently.
Point Spread explained
The other half of the spread vs moneyline debate is the spread. Spread betting is still commonplace but can be a bit more difficult to understand than the moneyline bet. Essentially, the spread is a way for sportsbooks to bring the odds back to even money (-110 or +100) and facilitate betting on both sides of an uneven game.
Since each game as a favourite and an underdog, the spread is the great equalizer. Instead of simply winning and losing, point spread betting assigns points to each team. The favourite must win by that amount or more to cover while the underdog has to lose by less than that amount or win outright in order to cash the bet.

Point spread betting pros, cons, and strategies
Spread betting can be a bit tricky to understand, at least at first. Let's look at this example. The Buffalo Bills (-2) vs. the New York Jets (+2). This means that the Bills are favored by 2 and must win by more than that to cover. If the Jets lose by less than two or win, they cover the bet. Most point spread odds will be set at -110, making them even for either result.
Pros. The single biggest benefit of spread betting is the odds. Whereas your average moneyline wager might have odds that make it unworthy of the risk, the point spread is meant to even things out and bring things back to even money.
With better odds, a bettor has to hit fewer bets to come out ahead in the long term. Though the favourite may seem like a safer bet from a moneyline standpoint, the payout may not be enough to offset losses over a longer period.
Cons. The obvious downside to betting on the point spread is that it is a lot tougher. The reason odds are so skewed for moneyline betting is because a clear favourite is much more likely to win than the underdog. That's not saying it's guaranteed, just much more likely.
With the spread, even big favourites can fail to cover. It takes a lot of research and paying attention to trends to be good at spread betting. Without that patience, it becomes all too easy to put down a foolhardy bet on a spread that doesn't seem all that favorable. 
Strategies. There are a few trends that tend to be favorable among experienced bettors. For starters, watch for line movements. When spreads shift, it indicates a change in the betting action. Public movement of a line can give you a better idea of which way to go with your bet.
The best way to bet on the spread is to follow trends. Teams may not win outright often but can be great at covering the spread. Look at how teams do against the spread to get a better idea of how to place your bets.
Point spread vs Moneyline
So, is moneyline better than spread betting? It depends on your perspective. There are also some interesting things to keep in mind. For instance, you can parlay both markets across multiple games but can't parlay both markets in the same game as it would not change your odds.
Moneyline bets can sometimes be seen as easier to win because the choice is simpler: team A or team B? It takes the complications out of choosing your bet. Spread betting, meanwhile, typically has better payouts. That's because the payouts are "even money", offering more favorable odds to players than favourites on the moneyline.
Strategies can vary but there are a few instances where one is more favorable than the other.
Both have their advantages and pitfalls. You may find that one is better than the other at any particular time. It all comes down to your personal strategy, especially from a long-term perspective.
FAQs
How do the odds relate to the two?

Is Moneyline better than spread?
Conclusion
At the end of the day, spread vs moneyline bettingis the great debate. There are experts who believe that one is better than the other, but there is no "right way" or "wrong way." Finding a groove is key with both, though it may be easier to turn a profit over time using the spread versus moneylines.
---
Top Reads
Betway Sportsbook is one of the more recognizable names in the sports betting industry. But is Betway legal in Canada? Learn everything you need to know about this popular sportsbook, including how to use Betway, where there is a Betway Canada license,…

Read More

BetMGM is one of the biggest casino brands in the world. It is also now available in Canada. In this article, we at BettingOnlineCanada.com will tell you all your burning questions about BetMGM Canada, such as "Is BetMGM legal in Canada?" and…

Read More

Is FanDuel legal in Canada? Is FanDuel legit? These are the questions that we at BettingOnlineCanada.com are going to answer in this in-depth guide to FanDuel Canada. Stick around to learn all you need to know about FanDuel sportsbook and casino in…

Read More
---
Latest News
The Alcohol and Gaming Commission of Ontario (AGCO) has fined Ontario Gaming GTA Limited Partnership (Casino Woodbine) $80,000 following an investigation into allegations of dealer collusion with casino patrons. AGCO's investigation into Casino Woodbine's handling of the conduct of its dealers had…

NFL Week One kicked off last Thursday with a 21-20 upset win for the Lions over the Chiefs. Thousands of sports bettors in Ontario celebrated football being back by betting on their favourite teams and players. However, daily sports fantasy players in…

The British Columbia Lottery Corporation (BCLC) has just published its 2022-23 Annual Service Plan Report (the Report), which showed that 2022-23 was a record-breaking year for BCLC. According to the report, BCLC earned a net income of $1.64 billion in the last…
---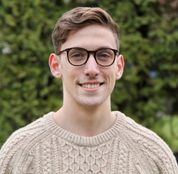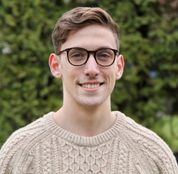 Julian Miller is a Canadian writer and an avid sports fan. He has years of experience in the iGaming industry, having started writing while completing his university studies in Montreal, Quebec. In 2022, he graduated, and has since been working full-time in the iGaming space. He has a particular fondness for the English Premier League — though he also has plenty of experience covering football, basketball, and other sports.