PowerPlay Review by Julian Miller
Julian Miller

Powerplay Sportsbook is an unassuming, straight-to-the-point sportsbook. Powerplay Canada has become a staple because it is easy to use, has tons of sports betting options, and customers have grown to trust Powerplay betting in a short period of time.
---
PowerPlay Sportsbook Review
There are plenty of options to choose from when looking for a sportsbook. Powerplay Sportsbook separates itself from the rest of the competition for a number of reasons. They deliver solid bonuses and promotions, have a smooth user interface that is easy to use, and offer betting on all the sports you could hope for. Now that we know a little about Powerplay, let's get right into all the reasons why they are worth checking out.
PowerPlay
More betting markets than you could ever need
Early cashout on single bets or parlays
Live betting keeps you in action after the game has started
Bet on the go with the easy-to-use mobile app
Sign up bonus
C$500 Sports Bonus + C$1000 Bonus Casino Chips
Play Now
PowerPlay Sports Likes and Dislikes
Every sportsbook is going to have its pros and cons. Even the best of the best have a few things that customers wish would be a little different. Powerplay is no different. Let's take a dive into the things that we like and dislike about this sportsbook in our Powerplay review.
Pow

erPlay

Likes
You can't talk about Powerplay without mentioning their vast array of sports selections. All the big ones – hockey, football, basketball, baseball – are there but then you get into the more niche items. Handball, Gaelic football, eSports, Snooker, and even politics are all available to bet on. The mobile site is easy to use, great for making bets on the go. Finally, there is a nice selection of promotional offers, including sport-specific offers.
Pow

erPlay

Dislikes
Where there is good, there is not so good. Though there are some great bonus offers, the welcome bonus could be a bit better. The live chat is helpful but it is also only available for a limited time. If you log in at the wrong time and need help, you may be out of luck for some time. Finally, there is no search function so you can't quickly find the games that you want. The desktop website itself is quite clunky and can create some frustration in placing bets.
Conclusion
Though Powerplay is far from the most perfect sportsbook around, it is one of the best new betting sites to launch in Canada. Since 2018, Powerplay has created a solid place for bettors to get all of their wagers in safely and quickly. There are things that could improve but Powerplay continues to be a solid sportsbook.
PowerPlay profile
| | |
| --- | --- |
| Website: | https://www.powerplay.com/ |
| Company: | Deck Entertainment B.V. |
| Year founded: | 2018 |
| License & regulation: | Canada, Curacao |
| Contact information: | (855) 770-7529 |
| Sponsorship Deals: | N/A |
| Headquarters: | 1850 Hymus Blvd, Dorval, Quebec, H9P 1J7 Canada |
| Contact information/Support: | (855)770-7529 |
| Payment Methods: | Discover, Visa, MasterCard, NETELLER, ecoPayz, Interac, MuchBetter, Diners Club International |
| Deposit Methods: | Discover, Visa, MasterCard, NETELLER, ecoPayz, Interac, MuchBetter, Diners Club International |
| Withdrawal Methods: | Bank transfer, check by mail, NETELLER, Interac |
| Payout time: | Processing takes up to 4 hours, payouts can take 1-2 business days |
| Top Features: | Live betting, early cashout, virtual sports |
| Apps Devices: | iOS, Android, Windows |
| Odds Providers: | FSB Tech |
| Casino: | Yes |
| Casino game types: | Slots, blackjack, roulette, baccarat, video poker, live casino games |
PowerPlay Sports Overview
When attempting a Powerplay review, I had to use it a bit myself. There are definitely a lot of things to like, especially if you are a hockey fan. NHL powerplay lines are a great way to win big with multiple picks and Powerplay Canada is the home of hockey for a reason. It is simple to find all of the top sports like hockey, football, and basketball, getting bets in quickly.
The welcome bonus is fine – 100% up to $500 – but there are large rollover requirements that many of the top sportsbooks just don't have. Getting money in and out of your account is pretty easy and most withdrawals are processed within a few hours at the most. Customer support is fine but the chat feature isn't the most reliable there is.
On the whole, my Powerplay Sportsbook review is this: it's solid. There are definitely better books with a smoother interface, more banking options, and better bonuses. But bettors looking for a quality sportsbook that will provide a safe place to bet can get the job done by playing with Powerplay.
PowerPlay Score & Rating
After using Powerplay Sportsbook, I have a helpful scoring system that will give new players a better idea of what they may be signing up for. This is based on bonuses, mobile capability, banking, features, security, and customer support.
Bonuses and promotions: Bonus offers are fine but could be better. High rollover requirements make their welcome bonus offer less appealing. Sport-specific bonuses can be worthwhile, though.
Mobile compatibility and apps: Powerplay Canada has both mobile-friendly site that can be used on any smart device. Windows, Android, and iOS users use the site easily, getting the full desktop experience delivered right to their smart devices. The mobile website is fine but can be a bit clunky at times, though not awful.
Banking and payout speed: There are more banking options than one could ever need. Plenty of ways to make a deposit and reliable options to get your money out. Most withdrawals are processed within four hours and will hit your account in 1-2 business days.
Key features: Powerplay isn't going to knock your socks off but they have some solid features. The virtual sports and live betting are both pretty solid, providing more ways to bet and win.
Security and trust: The hallmark of any good sportsbook is its security. Powerplay uses the latest in encryption software to ensure a safe, secure betting experience for all.
Customer support: If there is one serious flaw with Powerplay Canada, it is support. There are the regular options – phone, email, chat – but the latter is iffy. It is available for a limited time which means that you may get to use it so long as you are logged in at the right time.
Powerplay sports bonuses and promotions
The welcome bonus is one of the most important aspects of a sportsbook. Sports betting bonuses can come in different shapes and sizes but are generally there to entice new players to sign up. Betting sites with a welcome bonus give new players a leg up in the form of free bets, deposit match funds, and more.
The most recent offer from Powerplay Canada is the 100% bonus. Players can earn 100% up to $500, though there are restrictions and conditions to be aware of. Any bonus funds, for instance, need to be wagered 12 times (known as the rollover requirement) before they can become available for withdrawal.
Powerplay also offers sport-specific bonuses. For instance, they may have an offer linked to the NHL season where new players get a particular bonus for signing up and making a bet on NHL games. The bonuses can change over the course of the year but there are plenty of opportunities available.
PowerPlay Casino bonuses:
Because Powerplay also has a full-service casino, it helps to know that there are different bonuses available for the casino as well. Each casino has its own unique offers but there are generally a few common bonus types to be aware of.
Welcome bonus. The welcome bonus is standard for any online casino. For just signing up, players are rewarded with free spins, a percent back on their deposit, and more.
Free spins. For casinos, virtual slots are a staple. For that reason, free spins are one of the most common bonus types available. It provides the player with more chances to win without having to wager any of their own funds.
Challenge bonus. A challenge bonus is generally tied to tournaments or bounty tickets. Rewards are tiered and tied to each tournament with different payout scales and rewards.
PowerPlay Sports Welcome Package
When you sign up for a sportsbook of any kind, there is generally a welcome package involved. The offers can differ greatly, providing free bets, a percent of your deposit matched, or a risk-free first bet in the event that your first bet is a loser. Let's get into the welcome offer that Powerplay provides to new players.
Powerplay Sportsbook welcome bonus
The Powerplay sportsbook bonus offer is 100% up to $500. That means players can get back 100% of their first deposit up to $500 in total. A great way to build your bankroll before you even make the first bet.
How to claim the PowerPlay welcome bonus
The good news is that it is pretty simple to claim this welcome offer. As far as sports betting bonuses go, this is a pretty solid offer. Create a new account with Powerplay and make your first deposit. Despite not activating until later, keep that in mind as the bonus applies to your first deposit. It is after you place your first wager that the bonus will activate, 100% of your deposit up to $500.
Powerplay welcome bonus terms and conditions
When you sign up for Powerplay Sportsbook, there are certain terms and conditions to be aware of. The offer itself is not actually activated until after you make your first wager. The offer is a 100% match on your first deposit, up to $500 in total. The bonus can only be used on odds that are 1.5 or higher and players can't back both sides of the same event. The initial bonus has to be staked at least 12 times before they are transferred to your regular balance. Individual stakes can't be more than $520 on a single bet; bets more than that will not count toward the aforementioned rollover requirements.
The terms and conditions are pretty standard but they are a bit more strict than the top offers. The 12x rollover requirement is the biggest issue, especially since most other sportsbooks have a 1x rollover requirement on their bonus funds. It isn't the toughest requirement on users but it is up there.
PowerPlay Best Sports Features
Each sportsbook has its own set of features that make it worthwhile for the player. Powerplay has a few features that definitely make it a standout among the sea of other sportsbooks. Let's take a closer look at their top features and what they offer.
PowerPlay Live betting 
Live betting has taken the sports betting world by storm and all of the top legal betting sites in Canada will have a live betting feature. Live betting allows players to get in on a game even after the action has started. Odds will change as the event unfolds and it can be a great way to capitalize on the flow of the game. With live betting sites, odds are also updated in real time so that you can keep up with the changing pace of the game. 
PowerPlay Virtual sports
Powerplay offers an additional tab for virtual sports. When you click on this area, there are offerings for virtual horses, jump racing, greyhounds, soccer, table tennis, and motor racing. If there aren't a ton of sports that interest you on that day, virtual sports offer another avenue. Best of all, the races and events are far shorter, allowing for more betting action over the course of a day. 
A huge array of sports
Perhaps the best thing about Powerplay Canada is that it doesn't skimp on the sports offerings. All the classics are there – hockey, baseball, football, basketball, soccer – as well as an array of niche sports like pool, table tennis, handball, eSports, darts, cycling, boxing, and even politics. You will never run out of sports to bet on when you choose Powerplay.
PowerPlay Early cashout 
The early cashout feature is newer to sportsbooks in general. It works like this: when you place a parlay wager, you can track your results as they finish. If you hit multiple legs of the parlay with one or more to still settle, there may be a cashout feature available. The cashout is also available for single wagers, allowing players to cashout with something in the event of a likely loss..
PowerPlay Sports Coverage
You can't talk about a sportsbook without talking about the sports that they cover. After all, no one wants to bet at a sportsbook that only offers a few major sports and no niche selections. Powerplay Canada delivers on that front. The sportsbook has more than 30 different sports available to wager on at any given time, meaning there will never be a shortage of action to choose from.
Some of the most popular sports to bet on in Canada include:
Hockey
Football
Basketball
Soccer
Hockey
Hockey is the national sport of Canada. When talking about NHL betting sites, Powerplay in hockey is a staple. Bettors can find all of the games on the slate on that day complete with money lines, puck lines, game totals, and a plethora of player props. Hockey betting in Canada is part of daily life and being able to wager on every game available is effortless when you are using Powerplay Canada and NHL Powerplay lines.
PowerPlay Football 
Football is popular all over the world and Canada is no different. Powerplay is one of the great NFL betting sites but that is not all that they offer. Any of the football betting sites that you find in Canada will also offer comprehensive coverage of the CFL, Canada's version of the NFL. Whether you are a fan of the American or Canadian version, you can bet on all of the action, including a huge array of player props for each game.
PowerPlay Basketball
Basketball has been growing in popularity for some time and the Toronto Raptors' title win in 2019 certainly gave it a shot in the arm. Powerplay is also one of the NBA betting sites that you can turn to when it comes time to place your bets. Like hockey and football, each game has the standards like money line or point total while also giving bettors a huge array of player and game props to choose from as well. Though the NBA may not be the top dog in Canada, it is certainly among the most popular sportsbook offerings around.
PowerPlay Soccer 
Soccer is a global game and Canada is just one of many countries that has a love for "the beautiful game." Soccer betting in Canada may not quite be on the same level as hockey, football, or even basketball, but that does not mean that it is a niche sport by any means. Powerplay Sportsbook offers wagering opportunities on all of the top leagues across the globe like the Premier League, La Liga, Champions League, and more. The World Cup is also one of the largest events in the world, happening every four years, and generating a ton of betting action when it arrives.
Does Powerplay Sportsbook have any sponsorship deals?
Currently, there are no sponsorship deals of record for Powerplay. That said, with single-game betting now legal across Canada, it is only a matter of time before Powerplay and other sportsbooks begin to form sponsorships with teams and other entities and organizations.
Powerplay Sportsbook Betting Markets & Types of Bets Available
Another important feature of any quality sportsbook is the betting markets and available bet types. Not everyone likes to wager the same way, so having a comprehensive selection can provide options for everyone. Whether betting on single events or tournaments, Powerplay betting delivers on all fronts. Here are just a few of the betting markets and other available betting types that players can choose from.
PowerPlay Betting markets 
Money line – Simply choose which team will win the game/match. Favourites are denoted using a – symbol while underdogs are denoted with a + symbol. Heavy favourites will have odds that make it less enticing to wager on as the return is far lower.
Point totals – When you aren't sure who will win the game, betting on the total points scored in the game is another way to go. The book will set the over/under and the bettor chooses whether the total will fall under that designated number.
Point spreads – In order to provide options where there is a heavy favourite, the point spread comes into play. Let's say the Toronto Raptors are favoured to win. The spread may be -8.5, which means that they would have to win by nine points or more in order to cash the bet.
Futures – Sportsbooks offer futures bets where players can wager on who they think will win the league championship, make the championship game, etc. Bets can be placed throughout the season all the way up until the event itself.
Player/game props – Props involve specific actions in that game. A game prop could be the first team to score two goals while a player prop involves things like points, touchdowns, goals, and other individual player stats.
PowerPlay Types of bets available
Parlay – The parlay bet is where you take multiple wagers and combine them into a single bet ticket. In order for the parlay to cash, each bet or leg of the wager must be successful. If you have a four-leg parlay and only three legs are successful, the bet would not cash.
Round Robin – The round robin is a take on the parlay. Where a parlay would need every leg to hit, the round robin takes combinations of the legs and creates individual bets. Should each unique combination hit, but not necessarily every leg of the parlay, the round robin will pay out that specific combination.
PowerPlay Sports mobile apps
Mobile accessibility has become a must for sportsbooks around the globe. This comes in two forms: a mobile-friendly website or a separate app to be downloaded to the user's mobile device. Let's look at the two methods for playing while mobile and what the differences are.
Mobile website. Some sportsbooks don't have a dedicated app. Even those who do have an app offer a mobile-friendly website for players to use. The mobile site is meant to mirror the desktop website but in a format that works with most major mobile devices. Powerplay Sportsbook has a mobile-friendly website though there is talk that a mobile app could be in the future. The mobile website is compatible with Windows, iOS, and Android devices.
Mobile app.  Most of the major sportsbooks will have some kind of mobile app. That is not necessarily a given as Powerplay does not currently have a mobile app. The app for a sportsbook is meant to feature all of the options and navigation of the website in a convenient format. Powerplay sports betting, for now, is only available through their mobile-friendly site.
PowerPlay Mobile app promotions
For the most part, the promotions made available through the sportsbook's main site will be available on the app or mobile site. There are some exceptions as some sportsbooks may offer an app-only bonus. The current offer – 100% on up to $500 – is available through both Powerplay's mobile and desktop websites..
PowerPlay Banking options
One of the more underrated aspects of a quality site, whether you are looking for new bookmakers or a more recognizable name, is its banking options. After all, how are you to wager on all of your favourite sporting events without enough funds in your account? There are two forms of banking to consider: deposit and withdrawal.
It is important to remember that any sportsbook is going to offer more deposit options than withdrawal choices. Powerplay has a huge array of banking options to choose from when it comes to making a deposit. Debit card, MasterCard, Visa, Discover Card, NETELLER, bank transfer, and more are all available for optimal convenience. Deposits are processed almost instantly, allowing you to get started making your wagers in a matter of minutes.
For withdrawals, the options are a bit more limited. Players can withdraw using Visa, MasterCard, bank transfer, ecoPayz, and a few different cryptocurrency options. Processing times are generally four hours at the most, though it can take a few business days before the funds hit your account.
Is PowerPlay legal in Canada? Can we trust betting on PowerPlay Sportsbook?
The good news is that Powerplay Canada is completely legal to use in Canada. Even prior to recent legislation, Powerplay was considered to be one of the safe "offshore" sites to use (meaning they had licensing in another country). But with the passing of bill C-218, single-game sports betting is now legal all across Canada. That means it is totally safe to partake in Powerplay betting.
As far as security and safety, Powerplay uses a 128-bit SSL (secure socket layer) encryption. What that means is that it keeps personal information and funds of all customers safe from being compromised. Bettors can make wagers in confidence when using sports betting sites like Powerplay that implement the latest in technological safety protocols.
PowerPlay Customer Support
Customer service is an integral feature for any sportsbook and Powerplay is no different. There are a few standards available like a phone number, email, and live chat support. This is the one area where Powerplay could use a clear boost. It is not that they have bad customer support, it just isn't as comprehensive as it could be.
First of all, there is no thorough FAQ section. Players could benefit from being able to find the answer they have been looking for without having to contact support. Secondly, the phone and email options are fine but come with varying response times. Even the live chat, which is great when it's available, is not available to use consistently. There are definitely frustrations to be had with the Powerplay support option that could do with a makeover.
Powerplay How to Guide
When you use Powerplay sports betting, there are a few things where a little help could go a long way. Getting started with account registration is one, as is learning how to place a bet. Let's get into how to perform the basics with Powerplay, how to claim the welcome bonus, and how to withdraw your money.
How to open an account on Powerplay Sportsbook
Before you can do anything, you need to create a new account with Powerplay. Head over to the website and find the "register" button in the top right corner. After you choose your country, fill out all of the personal information required. This should include things like email, full name, date of birth, and a few more items. Submit the form to move to the next process.
Verification may be required, which usually comes in the form of an email. Simply click the link to verify your account and continue on to the next step. Your account will be officially created, requiring you to make a deposit using any number of methods available. To summarize:
Go to the website, click "register"
Choose your country
Fill out your information and verify email
Make a deposit
Claim the welcome offer by placing your first wager 
How to place a bet
When you finally have a new Powerplay account and have made a deposit, it is time to get in on all the great sports betting action. Simply navigate to the game that you are interested in betting on. Choose your betting market – money line, total, player props, etc. Remember that if you choose multiple options, you can bet on them individually or combine them into a parlay depending on which games/props you have chosen.
When you are done making your selections, head over to the bet slip (usually at the bottom of the screen or off to one side depending on your device and the size of the window). In the bet slip, you can post the stake, which is how much you will wager on the event. If you have a free bet available, there will be an option to use that free bet. When you are all set, click "bet" and hope for the best! 
How to claim the Powerplay welcome bonus
Powerplay betting offers a welcome bonus that gives players a 100% deposit bonus of up to $500 on the first deposit. Claiming this bonus is easy but there is one caveat to it. When you sign up for a new account, make your first deposit and place a wager on any sporting event.
When you submit your bet, the welcome bonus will become active, matching your deposit 100% up to $500. What that means is that you will have free bets of up to $500 that can be used in place of your own funds. There are terms and conditions (listed above) to the bonus offer, so be aware of them before placing your wagers. 
How to request a withdrawal
Whether you are on a hot streak and want to cashout or want to take a break for a while, getting your money is important. Thankfully, Powerplay makes it simple to get your money. Head over to your account page and click the "withdrawal" button. You will be prompted to choose a withdrawal method and may have to fill in credentials depending on the option that you choose. Withdrawals process within four hours though it may take up to two business days before the funds hit your account.
Frequently Asked Questions about Powerplay Sportsbook
Is sports betting legal in Canada?

What sports can I bet on with Powerplay?

What is the minimum deposit?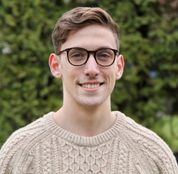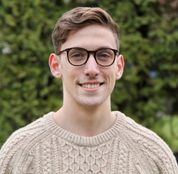 Julian Miller is a Canadian writer and an avid sports fan. He has years of experience in the iGaming industry, having started writing while completing his university studies in Montreal, Quebec. In 2022, he graduated, and has since been working full-time in the iGaming space. He has a particular fondness for the English Premier League — though he also has plenty of experience covering football, basketball, and other sports.