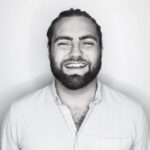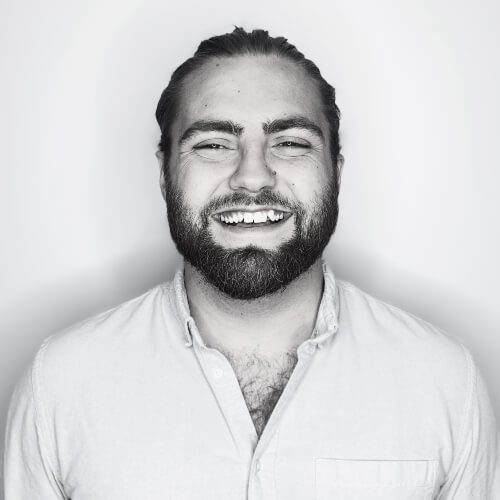 Gather 'round, Ontario sports fans! Big news is in the air, and it's time to get pumped about the fresh opportunities coming your way. As of April 4, 2022, the province's iGaming market officially launched, marking a major milestone in the world of Ontario sports betting.
Before this game-changing launch, Ontario players had just two betting options on the table: OLG's PROLINE and offshore sports betting sites, which operated in a bit of a grey area. Now, bookmakers that had their eyes on Ontario have been granted licenses by Ontario betting authorities, providing more safe, legal, and feature-rich betting options for sports fans across the province.
With the passing of Bill C-218 on June 22, 2021, the federal ban on sports betting was sacked and the door swung open for fresh betting styles, like futures and single-game sports betting in Ontario. Since that point, more legit betting sites have hit the scene and we're here today to break it all down for you in vivid detail.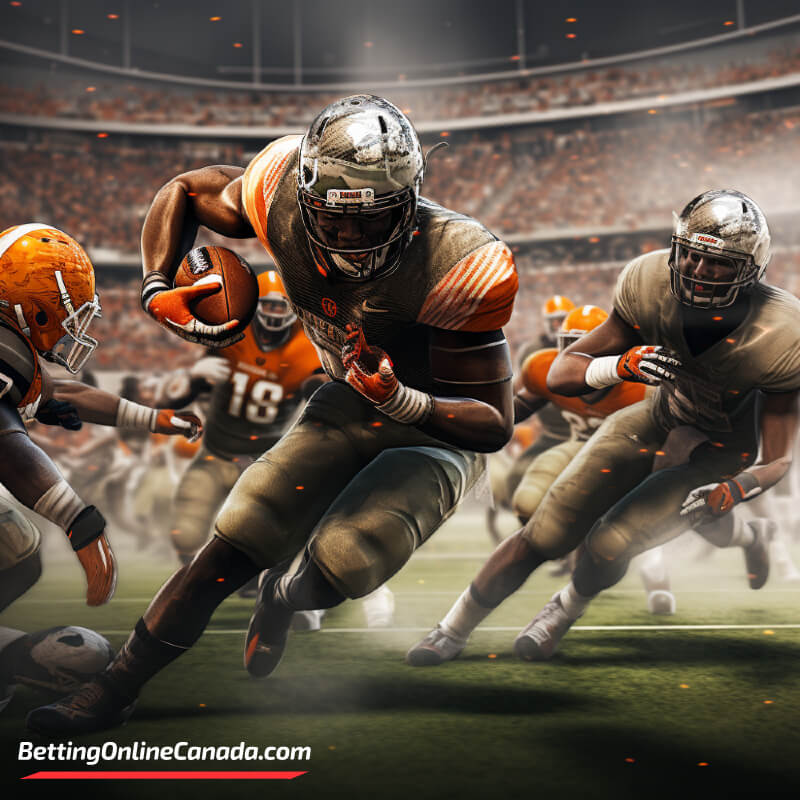 Unleash the Thrill: Ontario's Premier Sports Betting Destinations
With so many players in the game when it comes to sports betting in Ontario, your next question might be, "Where do I even begin?" Well, fret not! My fellow sports fanatics, we have constructed a masterful lineup of Ontario sportsbooks that cater to all levels of sports fans and bettors alike. Whether you're after top-of-the-line odds, market variety or a rewarding mobile experience, one of these bookmakers should provide everything you need to get started.
Sports Interaction – To kick things off, step into the winning arena with Sports Interaction, a leading Ontario sportsbook that knows exactly what Canadian sports fans crave. Get ready for a high-octane adventure as you navigate their sleek interface, showcasing an electrifying range of sports that cater to every fan's passion. This powerhouse is a favourite for good reason – think competitive odds that set the adrenaline pumping and an expansive selection of betting options that make every game a thrill. Your winning journey is powered by a fast and user-friendly mobile platform that keeps you ahead of the game. While some might wish for more promotions and broader European sports coverage, Sports Interaction remains your unwavering teammate in the quest for victory.
Betway – Prepare to be swept off your feet by Betway, an Ontario sports betting star that's been setting the scene on fire for over a decade. It's not just a sportsbook; it's your ticket to a dazzling universe of betting markets that'll have you at the edge of your seat. The sleek design is more than just a pretty face – it's your passport to the heart-pounding realm of in-play betting, where you call the shots in real-time. While odds may sometimes play hard to get, fear not, for Betway has your back with top-tier customer service and a commitment to responsible gambling that'll make your experience as smooth as a game-winning shot. Don't wait any longer – step into the spotlight and let the Betway excitement take center stage.
888Sport – Get ready to elevate your game with 888Sport, the Ontario sports betting platform that's rewriting the playbook. Dive into their slick and modern interface, a canvas for your sports betting dreams. Navigate effortlessly through their live betting experience, where every second counts and every decision adds to the thrill. The odds? They're not just numbers; they're the heartbeats of your winning journey. And when it comes to promotions, 888Sport knows how to turn up the excitement, even if withdrawals might sometimes tap the brakes. Fuel your passion and seize the moment with 888Sport – the stage is set, and victory awaits.
Bet99 – Introducing Bet99 – a dynamic newcomer that's shaking up the Ontario betting scene one exhilarating bet at a time. Canadian to the core, this sportsbook doesn't just play the game; it redefines it. Immerse yourself in an interface that's as intuitive as a perfect pass, guiding you to an array of sports and markets that leave no fan behind. But that's not all; with an electrifying lineup of player props and a bilingual English-French website, Bet99 is your passport to an unforgettable betting experience. The NHL partnership is just the icing on the cake. Sure, there might be occasional hiccups like slower withdrawals, but remember, every journey has its twists. Embrace the excitement, for Bet99 is your winning ticket to the future of Ontario sports betting.
PointsBet – Get ready to rewrite the rules of betting with PointsBet, where innovation and excitement collide to create a truly unique sports betting experience. It's not just a betting platform – it's your playground for thrilling, one-of-a-kind bets that'll keep you on the edge of your seat. With an intuitive interface, you're in the driver's seat, navigating effortlessly through a world of sports and markets. And let's not forget their game-changing in-house feature; PointsBetting, which lets you turn every prediction into a potential jackpot. While some Ontario sportsbooks flaunt their promotions, PointsBet goes beyond, focusing on the sheer thrill of the game. Tighten your grip on your betting destiny and step into the future with PointsBet – where excitement knows no bounds.
LeoVegas – Next in line we have LeoVegas, who is about to take you on a heart-pounding ride through the world of mobile betting. This powerhouse doesn't just offer sports; it delivers an experience that's as exhilarating as a buzzer-beating shot. Picture a user-friendly platform that's more than just a tool – it's your gateway to an unmatched selection of sports and markets, right at your fingertips. Delivering one of the best betting apps in the industry, LeoVegas sets the stage for a top-tier experience. Sure, there might be some speed bumps like limited deposit options, but when it comes to delivering excitement and reliability, LeoVegas is the MVP of the betting world. Get ready to redefine mobile betting, because LeoVegas is here to change the game.
Bet365 – Step into the realm of pure sports betting excellence with Bet365, where style, substance, and strategy collide. This finely-tuned masterpiece is designed for the ultimate betting adventure with a sleek design and a world of sports markets that stretch as far as your imagination. From competitive odds that give you an edge to in-play betting options that put you in the thick of the action, Bet365 is your trusty companion in the pursuit of betting glory. But beware; while the thrill of the game is undeniable, limited bonuses and sluggish customer service response times might play the occasional spoiler. Brace yourself for a betting journey that's as intense as it is exhilarating, Bet365 has your back, every step of the way.
Caesars – Prepare to be dazzled by Caesars, where the worlds of luxury and sports betting intertwine in a symphony of excitement. A name synonymous with high-stakes gambling, Caesars is your exclusive invitation to a realm where competitive odds and electrifying in-play options are the stars of the show. Immerse yourself in an elegant and intuitive platform that caters to your every whim. From swift and secure payouts to an experience that's as sophisticated as it is thrilling, Caesars ensures you're always in the winner's circle. While some might wish for more prop markets and bonuses, the undeniable charm of Caesars shines bright. Elevate your Ontario sports betting journey to new heights – choose Caesars and bet like royalty.
DraftKings – Hold onto your seats, sports fans, because DraftKings is redefining sports betting in Ontario. The sleek interface isn't just eye candy, it's your gateway to a world of diverse sports markets and competitive odds that'll make your heart race. But the real prize? Generous bonuses that light up your journey like fireworks in the night sky. While limited customer support hours and niche market options might try to rain on your parade, DraftKings is your knight in shining armour, delivering excitement and innovation that'll leave you hungry for more. Buckle up, because DraftKings is your ticket to a sports betting experience like no other.
FanDuel – With a roaring arena of possibilities where diverse sports markets and competitive odds reign supreme, it's easy to see why everybody is obsessed with FanDuel. The bold and user-friendly interface invites you to the heart of the action, and with one of the top-rated betting apps in the industry, you'll never miss a beat. From engaging in-play options that make every moment count to generous promotions that'll keep you at the edge of your seat, FanDuel is a force to be reckoned with. But beware of the occasional hiccups like slow customer response times and limited international sports options. Nevertheless, in the world of sports betting giants, FanDuel stands tall, ready to take your experience to the next level.
Coolbet – Next up, let us take a breath of fresh air with Coolbet – a vibrant and dynamic Ontario sports betting platform that's rewriting the rules. Above all else, Coolbet promises to deliver a high-octane journey through a world of sports markets and competitive odds that'll have you begging for more. The sleek and intuitive design isn't just easy on the eyes, it's your access pass to lightning-fast payouts that keep you in the winner's circle. While some might long for more options on international events, Coolbet stands firm as your go-to for simplicity and excitement in one exhilarating package.
BetMGM – Prepare yourself for a betting experience that's nothing short of a masterpiece, Ontario sports fans, because BetMGM is in a league of its own. Offering a world of opportunity where innovation and tradition combine in perfect alignment, BetMGM shines bright. From a wide range of markets to competitive odds that'll have your heart racing, BetMGM sets the stage for a thrilling journey. The emphasis on live in-play betting invites you to immerse yourself in the heart of the game, making every moment count. But keep your eyes on the prize, because higher odds margins and limited bonuses might try to throw you off your game. Nevertheless, BetMGM is your VIP ticket to an unforgettable experience.
BetRivers – Get ready to set sail on a river of excitement, because BetRivers is your ultimate guide to a world of Ontario sports betting like no other. It's not just a sportsbook; it's a smooth ride through a landscape of diverse markets and electrifying in-play options that'll keep you on the edge of your seat. The platform's seamless design is your compass to navigate through a world of betting possibilities. While limited bonuses might make a splash, the focus on responsible gambling and the vast selection of markets ensure your journey is secure and enjoyable. BetRivers is your trusted captain on a voyage where every bet counts and every victory is celebrated.
Bwin – Step into the thrilling world of sports betting with Bwin, a seasoned player with over two decades of excellence. Offering a symphony of action where a vast array of markets and favourable odds set the stage for an unparalleled Ontario betting experience, Bwin is a go-to for many punters across the province. The interface offers a portal to a world of excitement and possibilities, from European events that pack a punch to local favourites that ignite that flame within. While some might find the design a bit cluttered, and the European focus might be a curveball, Bwin's commitment to delivering a vast array of betting options remains unshaken.
Pinnacle – Get ready to experience Ontario sports betting in its purest form with Pinnacle, a top choice for savvy bettors who seek value above all else. It's a true haven for those who understand that competitive odds and a low margin are the true keys to victory. The platform isn't about flashy features, it's about giving you the tools you need to make the most of your betting journey. While others might go for the glitz and glamour, Pinnacle is your no-frills partner in crime, ensuring you're armed with the best odds possible. It's a journey where every decision counts and every bet holds the promise of victory. Get ready to bet smarter and win bigger with Pinnacle.
Royal Panda – Embrace an Ontario betting experience that's as whimsical as it is thrilling with Royal Panda, your passport to a world of fun and excitement. This vibrant playground is where diverse sports markets and competitive odds come together in harmony, providing a masterpiece that makes every bet a work of art. While some might find the playful tone a departure from the norm, Royal Panda's charm is undeniable. It's your opportunity to step into a realm where betting is a celebration, victory is a certainty, and excitement knows no bounds. Get ready to play, explore, and win with Royal Panda.
Unibet – Lastly, dive into the world of European excellence with Unibet, a powerhouse in sports betting that's ready to take Ontario by storm. With extensive sports coverage and favourable odds, Unibet has successfully created a tapestry of excitement. From seamless navigation to live betting options that bring the game to life and a list of possibilities that stretch as far as your imagination, Unibet is your partner in the pursuit of greatness. While others might focus on flashier features, Unibet is your steady anchor in the storm, delivering reliability, diversity, and excitement in one exhilarating package. Get ready to bet like a champion with Unibet.
Breaking Boundaries: Ontario's Upcoming Betting Sites Set to Revolutionize the Game
There are already dozens of reputable, reliable, and feature-packed Ontario sportsbooks in the mix, but what's even more exciting is that there are plenty of new betting sites in Canada on the way. Each of the following operators has either just entered the market or has requested a license to operate in Ontario and is set to launch in the coming weeks or months.
PowerPlay – After officially launching on June 8, 2023, PowerPlay has quickly become a fan favourite amongst Ontarians. With a red, black and white colour scheme that's as Canadian as maple syrup, the PowerPlay website is not only easy on the eyes but easy to navigate as well with a simple layout and convenient search functions. Above all else, players constantly flock to PowerPlay due to their vast array of markets, competitive odds on major leagues, and comprehensive customer support.
Betsafe – After securing approval and license to operate in Ontario, Canada in February 2023, Betsafe made its official debut in the province shortly after. This global brand, owned by Betsson, is known for its extensive market variety and a nice selection of betting features, including live betting, live streaming, and early cash-out.
TonyBet – Despite being established in 2009, TonyBet only recently received its Ontario iGaming registration in December 2022. Now that it's live in Ontario, TonyBet is set to deliver a truly one-of-a-kind betting experience. Over the last decade, TonyBet has built a reputation for offering excellent sports coverage and quality promotions, including an impressive VIP program.
bet – One of the more recent entries into the Ontario betting scene is Neo.bet, which made its legal debut in April 2023. Already, this unique sportsbook has become the hub for those that value sharp odds, quality sports coverage, and betting features like live betting, live streaming, and early cash-out.
20Bet – Another new Ontario sports betting platform, 20Bet has already amassed quite a following thanks to its innovative approach. Not only do they supply you with a host of modern betting features and a range of sports to bet on, but they take things a step further by accepting cryptocurrency as a viable payment method, which is rare among Ontario sportsbooks.
Shaking Up the Game: Ontario's Betting Evolution & the Rise of iGaming
Before the kickoff of the Ontario single-game betting law on August 27, 2021, the sports betting playbook in Canada was primarily focused on parlay bets and pari-mutuel gambling. These bets had their home within individual provincial lottery systems, offering a taste of the action to Canucks since 1985.
Cue, the entrance of iGaming Ontario (iGO) onto the field. Born in July 2021 as a subsidiary of the Alcohol and Gaming Commission of Ontario (AGCO), iGO teamed up with the AGCO and the Government of Ontario to bring a whole new gaming experience to the province. The goal? Creating a safer, more diverse Ontario betting environment that gave players like you a broader range of choices.
Fast forward to April 4, 2022, and the iGaming market officially went live, opening up the doors to dozens of Ontario sportsbooks. Ontario residents and visitors now have a front-row seat to the action, with more than 30 provincially regulated Ontario sports betting sites.
But what was the secret sauce behind this exciting shift? Well, that would be Bill C-218 (The Safe and Regulated Sports Betting Act), which the Senate passed on June 22, 2021. This game-changing amendment allowed provincial governments to manage their own single-event sports betting offerings within their borders. And Ontario didn't waste any time, stepping up to the plate and becoming the first province to launch its official regulated sports betting program.
Single Bets or Parlays: Unraveling the Winning Strategies
Next, let's dive into the world of single betting versus parlays. It's a showdown of tactics and we're here to break it down for you in a language even the rookie bettors will understand.
With single betting, it's just you, the game and a single bet. Think of it like having a one-on-one match with your chosen team or player. Single-game sports betting in Ontario got the green light with the help of Bill C-218, the Safe and Regulated Sports Betting Act, which kicked down the door to allow Canadians to place single bets on all sorts of events.
Prior to this epic shift, the Ontario Lottery and Gaming Corporation (OLG)'s PROLINE and PROLINE+ held the reins, offering the opportunity to place parlays. Now, what is a parlay, you ask? Consider it like building an all-star team with multiple bets rolled into one. The catch? Each bet has to hit the mark for you to score big. It's a thrilling high-risk, high-reward play that's been in the game for decades.
Parlays have been legal in Canada since the 80s, but with the arrival of single-game Ontario sports betting in August 2021, there's now a much wider field of options to explore. While offshore sportsbooks have been a part of the equation for years, with Ontario now granting licenses to reputable bookmakers, the game just got a whole lot more exciting.
Clearing the Score: Unraveling the Legality Behind Ontario Sports Betting
So, is online sports betting legal in Ontario? The answer is a resounding yes! The province has taken a dynamic stance on betting, opening the doors to a world of legal, regulated, and authorized opportunities. The goal? To create a safe, responsible, fun and diverse betting environment that puts players first.
But let's step into the shoes of the Ontario sportsbooks for a minute. After all, they're the ones setting the odds, creating the lines, and offering the games you love to bet on. With the green light from the Ontario government, these new betting sites are marching onto the field with licenses in hand, ready to provide an unparalleled betting experience. It's all about crafting a unique atmosphere for sports fans while maintaining the highest standards of integrity and responsibility.
With no more murky waters or gray areas in the Ontario sports betting scene, the new law has your back, ensuring that you always have access to legal, regulated, and safe betting options. As the undisputed MVP of this game, Ontario is all about providing you with a clear path to enjoying the teams, players, and sports you love most, without the worries of legality.
From the province's perspective, it's the ultimate win-win situation. Legalizing sports betting in Ontario isn't just about offering more ways to engage with these exciting games; it's also about channelling revenue back into the province. Through the first quarter of the 2023-24 fiscal year (April 1-June 30), there has been over $545 million in total gaming revenue in Ontario, $138 million alone on sports betting. Between April 4, 2022, and March 31, 2023, more than $1.4 billion in gaming revenue was generated.
Eligibility for the Win: Securing Your License to Play in Ontario
So, how can a bookmaker make their mark in Ontario sports betting? Let's break it down step by step:
iGaming Ontario Steps:
Execute a Non-Disclosure Agreement (NDA) with iGO. This gets you access to the nitty-gritty info, including the Operating Agreement and Policies.
Execute a Letter of Agreement with iGO. This officially starts the process of preparing for the market.
Set up and configure access to iGO's secure data and information communication channels. This is where your team gets to exchange vital info with iGO.
Complete iGO's Anti-Money Laundering (AML) Information Submissions. Show that you're playing a clean game by submitting documents and attestations related to your commercial AML obligations.
Complete iGO's Financial Information Submissions. This is where you dive into the financial details, including banking setup and testing of Gross Gaming Revenue (GGR) data and funds transfers.
Participate in the Operator Systems & Data Readiness Cycle with iGO. Your systems get a workout, making sure everything's running smoothly before you hit the field.
The grand finale! Execute the Operating Agreement with iGO. This is the final step needed to make everything official before you enter the regulated Ontario betting market. This step varies in time depending on your unique circumstances.
But that's not all – let's not forget the Alcohol and Gaming Commission of Ontario's role in this play:
AGCO Steps:
Ensure your games and critical gaming systems are Independent Testing Laboratory (ITL) certified. This is about making sure your games are ready for prime time.
Register with AGCO as an Internet Gaming Operator. Read the guide, create an account on the iAGCO online portal, and get ready for the journey into Ontario sports betting.
Implement control activities to comply with AGCO Registrar's Standards for Internet Gaming. It's all about setting up the playing field according to the rules of Ontario online betting.
Participate in Internet Gaming Notification Matrix Training. Train your team to navigate the regulatory landscape.
Set up regulatory reporting in iAGCO. Get those accounts set up and ready for action.
Set up and configure access to AGCO's secure data and information communication channels. It's all about communication, folks.
Provide technology compliance confirmation to AGCO. Show that your technology is ready to roll and complies with all the rules.
Placing Your Bets: Who's in the Game?
First things first, if you're looking to join the Ontario sports betting fun online, you'll need to be at least 19 years old. That's the age to play in the digital arena. But if you prefer a more hands-on approach and want to make physical bets in-store at OLG lottery terminals, you can do so once you hit the age of 18.
Additionally, when you're placing bets online on an AGCO-regulated platform, you need to be physically located within the province of Ontario. Keep in mind that Ontario sportsbooks will prompt you to turn on your location services and confirm your precise whereabouts before placing any bets.
Now, speaking of location, you'll be happy to know that while betting is restricted to Ontario residents, anyone in the country can register and add funds to a new Ontario sportsbook account. And thanks to the magic of sports betting apps, you could be lounging at home, standing in line at Timmies or even at a live event and still have the entire world of betting at your fingertips.
Ready to Score? Your Quick Guide to Sports Betting in Ontario
Okay, Ontario sports fans, you've got the legal lowdown, you're familiar with the bookmakers, and now you're itching to get in on the action. Don't worry, we've got your playbook right here. From thrilling games to strategic bets, it's time to jump into the game and show off your betting prowess.
Game On: Ontario's Top Sports for Betting Action
First up, get ready to explore the heart-pounding action that the province's favourite sports bring to the Ontario betting arena. From the ice to the court and beyond, these are the top sports that have fans and bettors alike on the edge of their seats.
Hockey – Ah, the national obsession. Hockey reigns supreme in Ontario, and it's no surprise that it's a major player in the betting scene. From the Toronto Maple Leafs to the Ottawa Senators, the fast-paced action on the ice draws in fans and bettors alike. Will the Leafs take the cup this year? The excitement is palpable.
Basketball – The Toronto Raptors have stolen the hearts of fans across Ontario, and they're not the only ones feeling the love. Basketball betting is a slam dunk here, with bets placed on every dribble, dunk, and three-pointer heard across the globe. The NBA's popularity knows no bounds, making basketball a top choice for those looking to bet on fast-paced action.
Soccer – Whether you call it soccer or football, there's no denying its global appeal. The sport unites fans from all corners of the world, and Ontario is no exception. From MLS games to the English Premier League and World Cup, soccer bets capture the spirit of competition and camaraderie that defines the beautiful game.
Football – The gridiron action of the Canadian Football League (CFL) and the National Football League (NFL) keeps fans on their toes. Touchdowns, field goals, and hard-hitting plays make football a thrilling choice for bettors. Will the Toronto Argonauts repeat as Grey Cup champions, or will it be a different team's day to shine?
Baseball – The crack of the bat, the roar of the crowd – baseball's magic is felt throughout Ontario's betting community. The Toronto Blue Jays have a special place in fans' hearts, and bets placed on each pitch and home run add an extra layer of excitement to every game.
Top Picks: Ontario's Most Popular Sports Betting Markets
Next up, let's break down the hottest markets that the Ontario betting scene has to offer. These are the game-changers that have fans buzzing and bettors winning big.
Moneyline Madness – This is the granddaddy of them all, where you're simply picking the winner of the game. Whether it's the Raptors ruling the court or the Maple Leafs dominating the ice, Moneyline bets are all about nailing that victorious team. It's straightforward, it's classic, and it's a go-to choice for both newbies and seasoned bettors.
Spread It Out – The spread, also known as the point spread, adds a twist to the game by levelling the playing field. Think of it as a handicap given to the underdog to even things out. Spread bets keep things interesting by challenging you to predict the margin of victory (or defeat) and who will cover the spread.
Over/Under Action – This one's all about the numbers – the total points scored, to be exact. You'll be predicting whether the total combined score of a game will be over or under a certain number set by the bookmakers. From high-scoring basketball showdowns to low-scoring soccer battles, over/under bets add an extra layer of excitement to every game.
Props & Parlays – Get ready to mix things up with prop bets and parlays. Props focus on specific events within a game, like whether a player will score a certain number of points or if the first goal will be a header. Parlays, on the other hand, let you combine multiple bets into one, creating a thrilling high-risk, high-reward play that could lead to some serious wins.
Futures & Beyond – If you're in for the long haul, futures bets are your ticket. These bets are placed on events that will happen in the future – think Stanley Cup winners, Super Bowl champs, or league MVPs. It's like placing your bet and watching the drama unfold over the season, keeping you invested from start to finish.
Licensed vs Unlicensed: Making the Right Betting Choice
The choice between licensed and unlicensed Ontario sports betting sites can make or break your whole gambling experience. So, let's dive into some of the differences and why you need to choose wisely.
Licensed sites are like that old reliable 13-year veteran of the betting world. They've gone through the hoops and hurdles to get the official seal of approval from regulatory bodies like the Alcohol and Gaming Commission of Ontario (AGCO). What does this mean for you? Safety, security, and peace of mind.
Unlicensed sites, on the other hand, are the wild cards of the betting world. They operate without regulatory oversight and can vary widely in terms of safety, security, and fairness. Using an unlicensed site is like stepping onto the field without proper padding; You might walk away scot-free, but there's no guarantee.
Why You Should Use a Licensed Site
Legal and Regulated: Licensed Ontario sports betting sites operate within the boundaries of the law, ensuring a fair and transparent betting environment. You're not taking any risks when it comes to legality.
Player Protection: Licensed Ontario sportsbooks are required to follow strict guidelines to protect players. This includes responsible gambling measures, secure payment options, and fair play policies.
Game Integrity: With licensed sites, you can trust that the games are fair and outcomes are not manipulated. It's like betting on a level playing field.
Secure Transactions: The best betting sites in Canada ensure that all of your personal and financial information is in safe hands. They use advanced encryption technology to keep your data secure.
Responsible Gambling: Licensed Ontario sportsbooks offer tools and resources for responsible gambling. You can set limits, take breaks, or even self-exclude if needed.
In the end, the choice between licensed and unlicensed sites is a crucial one. If you're looking for a safe, secure, and enjoyable betting experience, the smart play is to go with licensed Ontario sports betting sites. They offer a level of trust and assurance that unlicensed sites simply can't match.
FAQs
Is online sports betting legal in Ontario?

How do I choose a reliable and safe online site to play at?

What sports can I bet on in Ontario?

What payment methods are available at Ontario betting sites?

What types of bonuses and promotions can I expect from Ontario betting sites?

How do odds work in sports betting, and how can I maximize my winnings?
Full Transparency: Our Commitment to Honesty & Integrity
Transparency is paramount at Betting Online Canada. We're committed to connecting sports fans with optimal betting experiences. In pursuit of this, certain recommended links on our site are affiliate links. This implies that if you access a platform through our link and proceed to deposit, Betting Online Canada may receive a commission, without any additional charges to you. Rest assured, our product reviews and recommendations remain unbiased, as our editorial integrity adheres to rigorous professionalism and independence.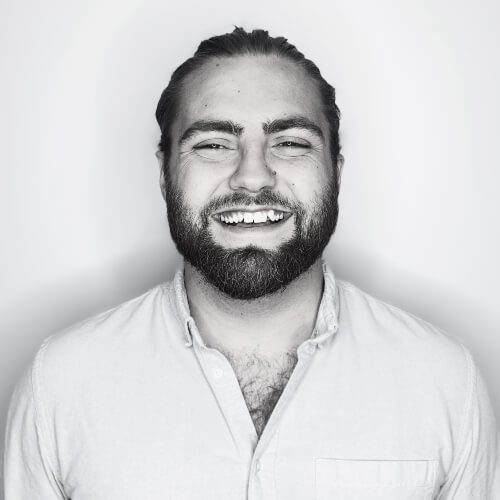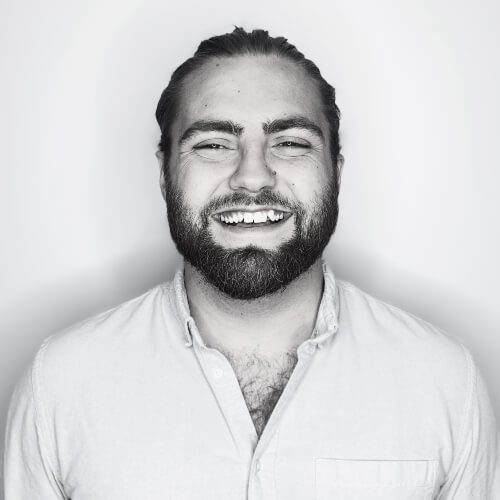 Rowan is a sports betting virtuoso with years of expertise providing in-depth commentary, analysis and coverage of amateur, professional and semi-professional sports leagues from around the world. Education from Wilfred Laurier University coupled with an authentic passion for sports has allowed him to contribute to top sites like BettingOnlineCanada, FanSided, BVM Sports, MansionBet and more.
Weaving tales of precision and finesse through the intricate world of wagering, Rowan isn't just a seasoned bettor; He's your guide to unparalleled and electrifying insights into the globe's top sports. From dissecting weekly NFL showdowns to unlocking winning World Cup betting strategies, Rowan is your ally in decoding the game within the game.
---
Top Reads
Cryptocurrency has risen in prominence over the last decade or so. A relatively new development is the implementation of cryptocurrencies as a form of payment for sports betting sites. In the guide below, you will learn all that there is to know…

Read More

As sports betting and casino gaming continue to gain popularity online, the way we pay for those wagers is changing. Bitcoin betting sites are becoming more prevalent. Crypto betting and crypto gambling are becoming more commonplace but are not a universal certainty…

Read More

Welcome to the Ultimate Guide to Sports Betting in Canada! Discover the legal landscape, top sports, betting tips, and more on your journey to becoming a savvy sports bettor. Canada's Betting Revolution: Unveiling New Rules & Strategies In the ever-evolving world of…

Read More
---
Latest News
GeoComply Solutions Inc., a leading tech company based in Vancouver B.C. which provides geolocation services to many legal sports betting sites in Ontario, has highlighted the growing desire for legal sports betting in Quebec. The company recently opened an office in Toronto.…

Ontario Senator Marty Deacon and Saskatchewan Senator Brent Cotter held a virtual panel on Wednesday about the future of sports betting in Canada, and specifically about the future of sports betting advertising. Deacon introduced Bill S-269 to Parliament last year. This bill…

Canadian sports betting and online casino company NorthStar Gaming has just released its financial report for the third quarter of the 2023 fiscal year (Q3 2023). Among other things, this report shows that NorthStar Gaming has increased its total gaming revenue by…
---