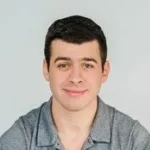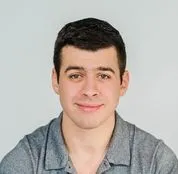 The legality of sports betting in Canada has changed drastically over the past decade. There is now a plethora of great sports betting apps in Canada to choose from. But how do you know which ones are reputable and worth using versus those that should be avoided entirely? That is where this guide comes into the equation.
Consider this your guide for everything you need to know about using sports betting apps in Canada. Learn more about the advantages of using a mobile app, why to use these apps, and which sportsbooks have the top mobile offerings in the game.
What Makes A Great Mobile Betting Platform?
Choosing from among the best sports betting apps in Canada might seem simple but there is a lot more to it than meets the eye. For instance, what kind of things make for a great mobile betting platform? When you know the answer to that question, it will allow you to refine your search and narrow your sights on the sports betting app that will work best for you.
Here are just a few of the things that make some sports betting apps better than others on the market. Keep in mind that there are more features worth covering below but these are some of the essentials.
Convenience – When you use Canadian betting apps, they are supposed to make it easier to bet. There is nothing quite like being able to break out your phone, place a wager, and go back to what you were doing. The platform should be very convenient to use.
Interface – A crucial aspect of the best sports betting app you will find. The interface needs to be smooth, allowing users to find the wagers of their choice without having to do too much digging or scrolling. The more customization, the better.
Live betting – Live betting has become a must for sports betting sites. Bettors love the option of being able to wager on games already in progress, creating even more chances to win.
Banking options – Whether you are putting money in or taking money out, it needs to be quick and simple. A variety of banking options, instant deposits, and shorter turnaround times are a must with online betting apps.
Mobile Betting Sites vs Mobile Betting Apps
There are two ways to place your wagers on the go. The first is through an app that can be downloaded through an app store such as the Google Play Store or Apple App Store. Each app mimics the interface of the site but with greater convenience on the go.
The second is through a mobile betting site. The concept is the same but in this instance, the sportsbook has a mobile-friendly website that can be accessed through a mobile device's browser. There are clear differences between each with both having distinct advantages.
Mobile Betting Apps
There is one clear advantage to using a mobile betting app versus a mobile-friendly website and that is convenience. Being able to pull up an app can take but a tap or two, allowing bettors to get their wagers in quickly and easily.
There are also app-only promotions for some sportsbooks, an enticing feature for players who like to take advantage of sportsbook promotions. Claiming promotions is very simple as they can generally be entered on the account page or somewhere in the banking section for a quick and easy bonus.
Finally, making deposits and withdrawals is even better with a mobile app. If you need to make a deposit quickly in order to bet on an upcoming game, it can be done in two or three taps. Before you know it, the funds will be in your account and ready to go on your favorite matchup.
Mobile Betting Websites
The alternative is to use your browser to access an optimized mobile site. It is the exact same experience as the desktop website with a few very minor differences. Anything you can access on the website is accessible through the mobile site.
Unlike apps, which you have to download and install, mobile sites can be accessed from your browser. No more app commitments to make, filling up your home screen. With mobile betting sites, you can go from sportsbook to sportsbook by clicking from tab to tab for quick movement from one to the next.
Websites can also provide a more stable connection compared to an app. When you are in a public setting, it is not uncommon to lose connection to apps but have a functioning browser. This allows players to make their bets in low-reception areas that would otherwise be problematic.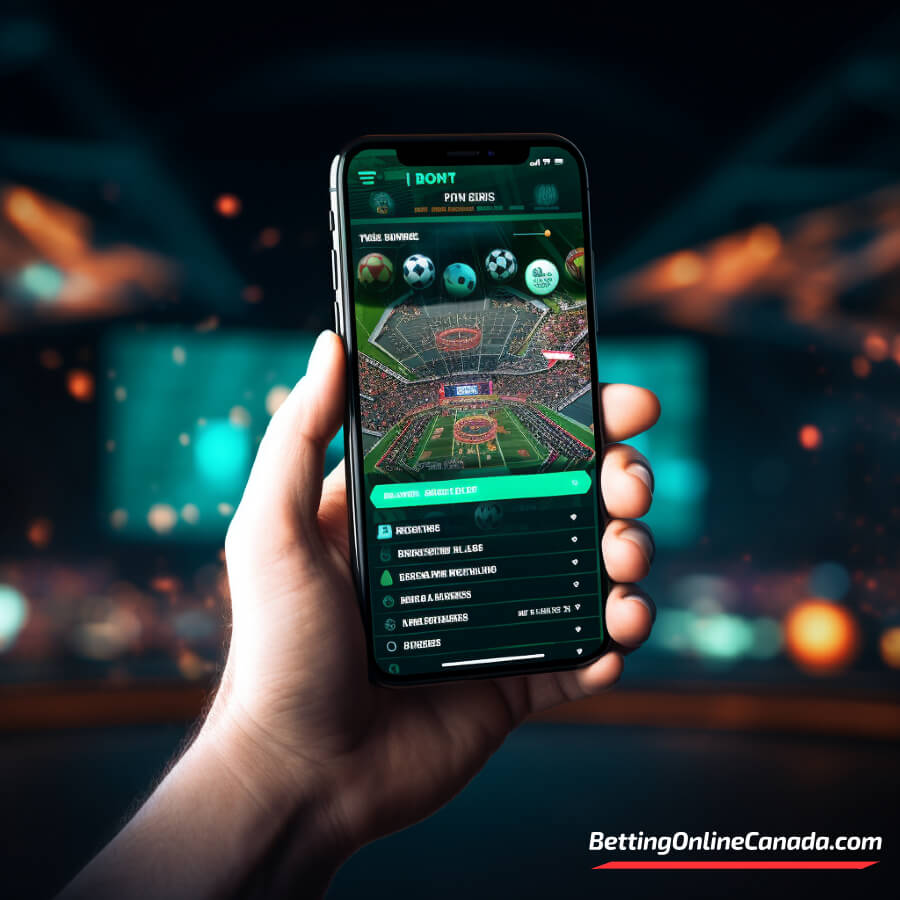 What are the best sports betting apps in Canada for iOS & Android?
There are a few betting sites in Canada that stand apart from the rest of the pack. There are a few features that need to be in place for a betting site to be among the best in Canada as covered in the sections below.
Having said that, there are a few betting apps that are better than the others. You would be hard-pressed to find better options than sportsbooks like Bodog, BetVictor, Betway, and Sports Interaction just to name a few of the many great options available to Canadians.
iOS betting apps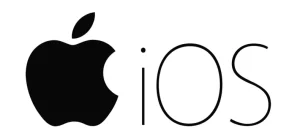 With the increasing popularity of sports betting in Canada, more and more sportsbooks develop their own betting apps, and some sport betting apps are only made available to the iOS platform.
Apple has one of the most popular mobile devices on the market – the iPhone, operating with iOS. That means that there are millions of Canadian players looking to find a sports betting app that will be compatible with their iPhones on the iOS platform.
Downloading a mobile sports betting app is quick and easy as well.
Head over to the App Store and type in the name of your preferred sportsbook.
Click on the download button and wait for it to finish.
Within a few seconds, you can be signing into your favorite iOS betting apps through an app that's been downloaded on your home screen.
iOS betting apps in Canada are well known for their secure platform for users to place their bets. They employ advanced encryption technologies to protect sensitive user information and transactions.
iOS betting apps are licensed and regulated by the relevant Canadian authorities, ensuring that all betting activities are conducted in a fair and transparent manner.
With the ability to access betting apps from anywhere, users can stay up-to-date on their favorite sports events and place bets at any time, adding to the convenience factor.
Canadian bettors can also enjoy of various promotions and bonuses offered by betting apps to enhance their betting experience.
iOS betting apps offer users the ability to follow their bets in real-time via live streaming options, providing them with up-to-date information and allowing them to make informed decisions based on live betting events. All of these features contribute to the growing popularity of iOS betting apps in Canada.
Android betting apps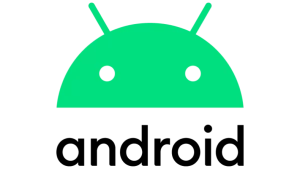 Android betting apps have become increasingly popular in Canada for Canadian bettors due to their convenience, security, and versatility. The Android mobile platform offers a wide range of sports betting apps, offering players a little bit more in terms of versatility and convenience compared to other platforms. Canadian users can access a wide range of betting markets and odds, from popular sports to niche events, and enjoy the thrill of betting anytime, anywhere.
To start using an Android betting app, all you need to do is go to the Google Play Store, find the sportsbook you have been looking for, click to download and wait for it to finish. After signing in, you can start placing your bets in a matter of moments.
What about security? most top betting sites have implemented strict security protocols to protect users' personal and financial information, as well as their betting activities, ensuring that your betting experience is both enjoyable and secure.
Another advantage Canadian bettors have by using Android betting apps is the ability to access diverse promotions and bonuses. Many sportsbooks and online betting sites offer exclusive bonuses and promotions to their Android app users, including welcome bonuses, free bets, and enhanced odds on selected events. These betting offers, provide an opportunity for bettors to increase their winnings and enhance their betting experience.
Some Android betting apps offer live streaming of sports events, allowing users to follow their bets in real time and make informed decisions about their wagers. This feature adds another level of excitement and engagement to the betting experience and provides users with the latest updates and results.
Overall, Android betting apps offer Canadian bettors a convenient, versatile, and secure platform for placing bets on their favorite sports, events, and games. Whether you are a seasoned bettor or new to the world of sports betting, the Android betting app platform has something to offer everyone.
Mobile betting sites
Mobile betting sites have become popular as they allow users to place bets on their favorite sporting events and casino games from anywhere and anytime, you only need an internet connection and you are ready to go. Mobile betting sites are designed to be accessible and user-friendly on mobile devices, with responsive design and optimized navigation.
Many mobile-compatible betting sites also offer features such as live streaming, in-play betting, and mobile-specific promotions, adding to the overall betting experience.
Mobile responsive betting sites employ robust security measures to safeguard the sensitive information of players and secure their transactions. These measures include advanced encryption technologies, secure servers, and frequent data backups to prevent unauthorized access. Additionally, mobile betting websites are regularly audited by third-party security firms to ensure that they are adhering to the highest standards of security and privacy. The use of these security measures provides users with peace of mind and confidence in the security of their information and transactions on Mobile Betting Sites.
User Experience is a critical component of Mobile Betting Sites and a major factor in attracting and retaining users. To provide a seamless and intuitive experience, these sites are designed to be user-friendly and easy to navigate. They employ cutting-edge technology, such as responsive design, which adjusts the layout and functionality of the site to match the device being used, whether it be a smartphone or tablet. This ensures that bettors can access the site and place bets quickly and easily, no matter where they are.
Overall, the focus on user experience and the use of advanced technology make Mobile Betting Sites a popular choice for those looking to place bets on the go.
What do you look for in sports betting apps?
Now that we understand the importance that mobile Canadian betting apps have, it is time to get to the nitty-gritty. What do you look for in the best sports betting apps? How do you make the right choice with so many available? Read on to learn how we break down each of these apps and determine whether they are worth your time.
Best betting apps experience
User experience is an integral part of choosing from betting apps. They need to not only look enticing but offer a smooth betting experience, among other things. Which apps bring the heat when it comes to user experience?
Best app design
The design of a sportsbook is critical. It has to be enticing while also being easy to navigate so that bettors can find the wagers of their choosing. There are a few that make the shortlist, with Sports Interaction, Betway, and PowerPlay having some of the best designs around.
The layouts of these sportsbooks allow players to see the top betting markets while also making it simple to click on preferred selections. The best sports betting apps in Canada make it easy to find the events and games you want to wager on, place a stake, and get the bet you want submitted.
Features to look for in the best mobile sports apps
A good sportsbook will have a number of features that entice new and returning players alike. That said, there are a few features, in particular, that any sportsbook on this list must have. Here are the four most important features to consider in the best betting apps in Canada.
Prop Bets and variety in betting markets
Prop bets are arguably the most popular way to bet on a given sporting event. Bettors can choose any player on the slate and bet on their totals for that particular game. Depending on the sport, props can include things like goals, points, assists, shots, blocks, touchdowns, and dozens more. Prop bets take the pressure off of deciding a winner and make it fun to follow one or more players throughout the game.
Live Betting
Live betting is a relatively new feature, at least comparatively speaking. It gives bettors the chance to bet on games that have already started, allowing a late wager to be placed or to get a feel for the flow of the game so far. All the standard wagers are there with odds that shift with every basket, touchdown, and home run. Live betting sites are popular options in the sports betting world.
Deposit options
There is nothing worse than eying a major matchup only to realize you don't have any funds in your account. Why wait a few days for things to process when they can be done instantly? The best betting apps in Canada offer instant deposit options, keeping you from missing out on your preferred bets no matter where you may be.
Cash out
This is another relatively new feature. The cash-out option is for any bets that you place that either may not be going well or have multiple legs that need to hit. In the case of the latter, it is possible for players to cash out hefty winnings before every leg of the parlay has settled.
Best betting apps for safety and security
Safety and security are paramount no matter what betting apps you are considering. Signing up for Canadian betting apps naturally includes a bit of personal information as part of the sign-up process. There is also the linking of payment information which definitely cannot fall into the wrong hands.
Any of the sportsbooks worth their salt offer SSL encryption and some of the safest features around. The last thing bettors need to worry about is their personal information being safe. When signing up with the best gambling apps out there, security and safety should never be a concern.
Part of the way to alleviate this concern is by checking out a site or app's reputation. If the site is relatively new, there is a chance that it might not be safe to use. Do your homework and protect your private information when signing up for sports betting apps.
How do we choose the best betting apps in Canada?
When looking for the best online sports betting apps in Canada, it helps to have a few criteria to work with. When we choose the best Canadian betting apps, there are a few things that we tend to look for.
Deposit options
You can't really do much in the way of betting if you can't get money into your account, right? The best betting apps in Canada will have no shortage of deposit options to choose from. Credit cards, debit cards, mobile banking, e-wallets, and even cryptocurrency can be available depending on the book. Another option that is specific to Canadians is Interac e-Transfer, something that we look to see if sportsbooks offer as it means they care about their Canadian users.
On the flip side of the equation, having more deposit options also equates to having more withdrawal options. Get your money when you want it and spend less time waiting for it when you choose from the best gambling apps around.
Smooth user interface
At the end of the day, it doesn't matter what features a mobile sportsbook has if the interface is clunky and hard to use. For that reason, the user interface may be the most crucial aspect of any of the sportsbook reviews online that you read.
The easier it is to navigate, the quicker you can get your bets placed. The best betting app in Canada isn't going to frustrate you before you can even get to the bet slip. Don't settle for anything less than smooth and intuitive. A bad user interface will leave you frustrated and upset.
Live betting
One of the must-have features for any of the best Canadian betting apps is an extensive live betting section. Live betting has become immensely popular as the fun betting methods allowing players to place wagers on any game of their choice even after the action has started.
Odds shift on betting markets like the moneyline, point totals, point spreads, and player props as the action unfolds. It gives bettors a chance to get a sense of how the game is going before placing a wager. Live betting is a must for any sportsbook to be seriously considered as one of the best.
Global sports markets
A sportsbook cannot make the list of the best betting apps in Canada without offering all of the top global sports markets. Major sports like hockey, football, baseball, basketball, and soccer will all be there, as well as tennis, golf, Formula 1 racing, and more.
Bettors should have no shortage of action to choose from on any given day. Even if their preferred league or sport is not in action on that day, there are plenty of other sports to choose from to fill up the bet slip.
Promotions
The best betting sites welcome bonus can be a game-changer. When you consider your options for Canadian sports betting apps, there will be bonus offers coming from left, right, and center. They all merit consideration as they can provide benefits to players right from the jump.
Bonus offers and promotions include things like risk-free bets, free bets, and deposit bonuses. Players are looking for a leg up and these bonuses can be the best way to bolster a bankroll without having to risk much of your own money.
All you need to know before downloading a sports betting app
The good news for bettors is that downloading the best betting apps in Canada is a simple process. As a matter of fact, the most difficult part is narrowing down your choices to just one or two sportsbooks that you love.
In this section of the guide, you will learn more about mobile and sports betting apps. Who are the top mobile sportsbooks? What kind of features should you look for? This is how you narrow down your choice to at least a few of the top online betting apps around.
Betting apps and mobile site reviews
There are two ways to get your bets in on the go. The first, and perhaps most common, is through betting apps. These are downloaded from the iOS or Android app store and installed right on your mobile device.
The other way to enjoy a mobile betting experience is through a mobile browser. These sites are formatted in a way that is mobile-friendly, allowing players to access the website as they would through their desktops. There are a few sports betting sites in Canada that deliver on the mobile front.
Betway

Betway has become one of the most popular choices for online betting apps in Canada. This is because they offer one of the most seamless betting experiences around to both new and returning players alike. Even better, the excellent mobile app is available for download through both the Android and iOS app stores.
Betway has a great bonus offer, making it one of the best sportsbooks to start out at. Even better, bettors can take advantage of the bonus offer whether they sign up on the website or through the mobile app. Betway has made it easier than ever for players to make their wagers on the go anytime, anywhere.
Sports Interaction

Sports Interaction has one of the best user experiences in the sportsbook game. Its user interface may be the easiest to navigate, allowing bettors to see all the top betting categories to the left, expanding when clicked on.
The center of the screen offers some of the top sports offers out there but will change and can be customized to fit each player's specific needs. Sports Interaction is easily one of the best Canadian betting apps around and a top name in the sports betting industry.
PowerPlay

If you are looking for live betting sites in Canada, then PowerPlay Sportsbook may be the best option available. They also have some of the most comprehensive coverage of sports around, allowing players to read in-depth features on big matchups and events.
Like TonyBet, PowerPlay does not have a dedicated sports app. Having said that, their website is mobile-friendly, allowing bettors to play on the go through their favorite mobile browser. The layout is clean and simple as well, allowing for a smooth betting experience.
Bodog

You can't talk about the best Canadian betting apps without mentioning Bodog. They may be one of the best-known sportsbooks in the game and they do so with one of the best branding efforts in the game. They also have one of the best mobile platform experiences, which is why they land on this list.
Players can access consistently competitive odds, not to mention a plethora of fun props and futures bets. There is no shortage of action to be had on Bodog, giving bettors plenty of opportunity to win big on any given day.
TonyBet

Though they do not have a dedicated mobile app, TonyBet brings one of the best mobile-compatible sites around. It is also one of the best online betting apps that you can choose with an easy-to-use interface that is simple to navigate.
A great welcome bonus offers await new players, meaning there are more ways to win when signing up. There are promotions that run on a regular basis to provide even more opportunities to bolster your bankroll.
BetVictor

BetVictor is one of the premier names when talking about the best Canadian betting apps. They even offer a mobile sign-up bonus to new players, where bettors have to make a qualifying bet in order to claim free bets. Best of all, no promo code is required, and players can sign up for a new account in no time at all.
Best Ontario sportsbook apps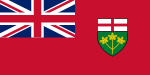 Bettors in Ontario looking for great Canadian betting apps will find our helpful list below. We have chosen the top names in the sportsbook industry, offering great odds, even better bonus opportunities, and safe platforms through which to place wagers.
DraftKings

Formerly known for being a top daily fantasy sports option, DraftKings is now a premier name in the sports betting world. They have some of the best welcome bonus offers out there, a smooth and easy-to-use interface, and a comprehensive array of sports leagues and markets to choose from.
Caesars

Before they took to being one of the best sports betting apps, Caesars was a mainstay in the casino industry. They have taken their name and turned it into one of the top sportsbooks in the world. With offerings from all the major sports leagues in the world, bettors can find great betting action on any given day.
BetMGM

Like Caesars, BetMGM was previously known for its brick-and-mortar casino location. They, too, have become one of the best betting apps around. This was achieved through industry-leading bonus offers, a smooth interface, live betting on sports, and so much more.
BetRivers

BetRivers makes the list of the best sports betting apps through a number of methods. For starters, they have one of the best high free bet bonus offers around while offering a huge array of betting markets. The mobile app is also highly convenient, allowing players to make their wagers anywhere within Ontario limits.
PointsBet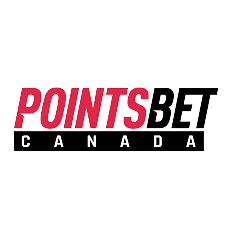 PointsBet brings one of the most unique points betting options to the table as well as a litany of sports betting choices. With the live-streaming feature, players can track their bets in real-time, enjoying the action on another level. The Name a Bet feature is one of the most innovative in the industry, setting PointsBet apart from the rest.
TheScore

TheScore has been one of the premier names in sports betting apps in Canada for years. Given that they offer comprehensive sports coverage and one of the largest betting market selections out there, that makes all the sense in the world. There are also pre-game and in-play betting features for a huge array of sports events and leagues, letting bettors get in on the action throughout the matchup.
How to deposit on betting apps
Making a deposit is generally quite simple with the top online betting apps. When you sign into your sportsbook of choice, there should be a plus symbol or a button that says "deposit." This will take you to the deposit page, which will include your banking options, promo codes, and deposit amount.
When you arrive at the deposit page, click on your preferred method. These can include credit cards, bank transfers, Interac e-transfer, or even cryptocurrency. When you have chosen the method you like, set the amount that you wish to deposit. Finally, click the "deposit" or "submit" button and your request will be placed. For most of the best sport betting sites in Canada, this takes but a few moments. You are then ready to take your funds and place wagers on all the top sports betting action from around the world.
Betting apps top features
Each sportsbook should come with any number of features that set it apart from the average offering. When it comes to betting apps in Canada, there are a few features, in particular, that should be at the top of the list.
Mobile compatibility
Perhaps the most important feature that sports betting apps in Canada can have these days is a mobile function. Bettors are on the go now more than ever and can't be restricted to having to use a computer to place their bets.
For the most part, the mobile function comes in the form of a dedicated app. These function just as the sites would but with mobile functionality for the ultimate convenience. For those that don't have an app currently, a mobile-friendly site allows players all the same access through their mobile browser.
Customer support
Though many of the best sports betting apps in Canada run smoothly the vast majority of the time, things can happen. When they do, customers need to have the confidence that customer support will handle the matter in a timely manner.
When choosing a sportsbook, make sure that the customer support feature is on the up and up. When something goes wrong, being able to access support through features like 24/7 live chat can be the peace of mind that you need in order to know the situation will be resolved.
A wide range of sports
A sportsbook cannot be considered good if there aren't a ton of sports for gamblers to bet on. At the best betting apps you will find a huge offering of sports that include the major leagues and sports from around the world. Sports like football, hockey, basketball, baseball, soccer, Formula 1 racing, and more should all be able to be found quickly and easily.
Each of these sports will have a wide array of betting options. Bettors can choose from money line, point total, point spread, player prop, and futures, among other wager types. No matter the sport of choice, the best betting apps are going to bring the heat.
Customization
One of the coolest features that the best betting apps in Canada feature is the ability to customize. Not everyone wants to wager on every sport available. Being able to find your favorite sports in no time is a valuable feature and the best apps will let you place your favourites in the most prime real estate on the betting app.
By being able to customize the dashboard, players can set their favorite sports and wager types. It is a great way to cut down on time and make your dashboard relevant to your interests. There should be no wasted time or effort when using some Canadian betting apps.
Betting apps best odds
Shopping for odds is important when choosing from among the best sports betting apps in Canada. The odds dictate how much a player could potentially win from hitting their bet. For example, let's say you were to bet on the Chicago Bulls to win with -110 odds. This means that you would need to risk $110 to get $100 back, returning a total of $210.
Odds can vary from sportsbook to sportsbook. By shopping around for odds on the same wager, you put yourself in a position to maximize the potential earnings. Signing up for several Canadian sports betting apps would give you the chance to compare odds and make the pick that has the most value accordingly.
When it comes to American style odds (the most popular format across Canada), there are two symbols to pay attention to. The first is the minus symbol, which denotes that those are the favored odds. The negative number represents how much must be wagered to win $100. The other symbol is a plus symbol, which denotes an underdog. The positive number denotes how much can be won from a $100 wager
Best sports betting apps markets
If you are going to bet at some of the top sports betting apps in Canada, it helps to know the various betting markets. These are the different types of bets that Canadian betting sites offer, allowing players to make their predictions in any number of ways. Here are the main types of betting markets that will be found on most of the best gambling apps.
Moneyline
The moneyline is the simplest bet type there is. Bettors need to only choose who will win the match. In the event of a heavy favourite, odds may make the bet not quite worth the risk, which is one of the caveats of a straight moneyline bet.
Point total
Point totals have become a popular option when betting on games from around the world. At the top Canadian sports betting apps, the over/under is set at a specific amount, sometimes in half-point increments. The player then picks whether the total for the game will be over or under that total. Simple, to the point, and a lot of fun to root for the over. The number in this bet type is the total of the combined scoring of the two teams or players involved in the match.
Point Spread
Though the money line may be the simplest way to bet, it oftentimes leads to less than favorable odds. So, if you are looking to bring the odds closer to even, the point spread is the best way to do it. In the spread, the sportsbook notes how much the favorite is expected to win. For instance, if the Kansas City Chiefs were -7 against the Philadelphia Eagles, they would need to win by more than seven to cash the ticket. Less than seven would result in a loss while an exact seven-point win would result in a push where the player gets their money back.
Player props
If you aren't quite sure what will happen in the game, player props allow you to wager on what an individual player will do. The props for a single player include things like points scored, rebounds, shots on goal, assists, and so much more. For sports like basketball, player totals can even be combined to create unique player props.
Parlays
Parlays are a combination of picks that involve any type of bet including money lines, point totals, point spreads, and player props. Depending on the sportsbook in question, they can be combined into one large bet with "legs" for each bet. The more legs involved, the higher the odds and the more substantial the payout. Parlays do not hit as often as single bets but they do have much higher payouts, making them an exciting option for new bettors and experienced ones alike.
Teasers
Teasers are very similar in nature to a parlay but with a little twist. For football, for example, you can add points to each point spread. This lessens the overall odds, resulting in a smaller payout, but drastically increases the chances of that wager winning. Among the best sports betting apps in Canada, teasers have become a hugely popular betting market.
Futures
A future bet is just that: predicting a future event before it happens. Most of the time, a futures bet through sports betting apps involves choosing a championship winner at some point before the championship game happens. That said, there are futures that can predict other events, differing from sportsbook to sportsbook. The odds are generally quite large, leading to a substantial payoff if that prediction holds true.
Betting apps bonuses
A key feature of any of the best betting apps around is bonuses and promotions. They are by and large offered to players looking for new betting sites, but they can be offered to existing players as well. It is a tremendous way to boost earnings or get free bets, both offering an excellent chance to improve a player's bankroll. There are a few different betting offers in Canada to be aware of.
Welcome bonus
The welcome bonus is a generic term for offers made to new players. Betting sites with a welcome bonus can include things like free bets, risk-free bets, second-chance offers, and more. It is a way to entice new players to the sportsbook, offering a potentially lucrative chance to win big and early with new betting sites in Canada.
Free bets
Free bet offers have become commonplace, especially as welcome offers. Many of the top betting sites in Canada offer free bets for a qualifying bet of $10 or less. It gives new players the best chance to win without having to put much of their own money at risk. Canadian betting sites everywhere offer free bets with minimal conditions behind them.
Risk-free bet
Another offering from Canadian sports betting apps is the risk-free bet. As much as we would all love that first bet to hit, it doesn't always play out that way. For that reason, the best sports betting apps in Canada offer promotions like a risk-free bet. A risk-free bet gives the player the amount back that was lost on that first wager. It is a fantastic way to give that first bet more chances to win.
There are other betting offers in Canada that vary from sportsbook to sportsbook. When choosing online betting apps, be sure to do your homework and compare offers. The sign-up bonus is a great way to build your bankroll with little more required than signing up.
Top sports betting apps
Each sport features more prominently depending on where you live and what sportsbook you choose. For Canadian players, it only makes sense that a sport like hockey would be the dominant option among many sportsbooks. Let's take a deeper look at the three major sports and which sportsbooks are the best option.
Hockey – For hockey betting sites, BetVictor, Bodog, and DraftKings are among the best. In addition to betting on money lines, game totals, and puck lines, bettors can wager on individual player prop bets like shots on goal, points, and so much more. All bets can be placed singularly or as part of a larger parlay for potential major winnings.
Football – The official sportsbook of Quebec, it is hard not to like Sports Interaction for football betting sites. With a massive offering of global sports odds, players will never find a shortage of betting action. Betway and BetMGM are also great choices, offering tremendous bonuses to new players.
Basketball – Basketball was popular even before the Raptors run to the NBA Championship a few years ago. Bettors can utilize NBA betting sites like BetRivers, Caesars, and Betway for some of the best NBA odds and promotions in the business.
Popular betting apps FAQs:
How do I place a bet on a betting app?

Are sports betting apps legal?

How do I download a sports betting app?

Is a mobile betting app better than a sportsbook website?

Can I trust a sports betting app in Canada?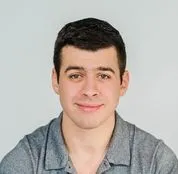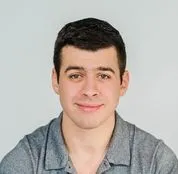 Noah Strang is an experienced sports writer having covered many professional sports leagues across North America. He has worked extensively covering the NHL and been accredited media for the Vegas Golden Knights in the past. He's also known as one of the best iGaming writers across Canada with extensive experience covering the development of legal sports betting across the country. He was born and raised in Vancouver, BC, and enjoys taking advantage of the coastline. When not writing, you can find him watching whatever sport is on TV or playing pickup basketball.
---
Top Reads
Cryptocurrency has risen in prominence over the last decade or so. A relatively new development is the implementation of cryptocurrencies as a form of payment for sports betting sites. In the guide below, you will learn all that there is to know…

Read More

As sports betting and casino gaming continue to gain popularity online, the way we pay for those wagers is changing. Bitcoin betting sites are becoming more prevalent. Crypto betting and crypto gambling are becoming more commonplace but are not a universal certainty…

Read More

Welcome to the Ultimate Guide to Sports Betting in Canada! Discover the legal landscape, top sports, betting tips, and more on your journey to becoming a savvy sports bettor. Canada's Betting Revolution: Unveiling New Rules & Strategies In the ever-evolving world of…

Read More
---
Latest News
GeoComply Solutions Inc., a leading tech company based in Vancouver B.C. which provides geolocation services to many legal sports betting sites in Ontario, has highlighted the growing desire for legal sports betting in Quebec. The company recently opened an office in Toronto.…

Ontario Senator Marty Deacon and Saskatchewan Senator Brent Cotter held a virtual panel on Wednesday about the future of sports betting in Canada, and specifically about the future of sports betting advertising. Deacon introduced Bill S-269 to Parliament last year. This bill…

Canadian sports betting and online casino company NorthStar Gaming has just released its financial report for the third quarter of the 2023 fiscal year (Q3 2023). Among other things, this report shows that NorthStar Gaming has increased its total gaming revenue by…
---