Cryptocurrency has risen in prominence over the last decade or so. A relatively new development is the implementation of cryptocurrencies as a form of payment for sports betting sites. In the guide below, you will learn all that there is to know about Ethereum, ETH betting, and what it has to offer.
What is Ethereum?
Ethereum is a cryptocurrency network made up of computers from across the globe, all following the Ethereum protocol. This ensures that the loss of one or more computers will not result in the loss of the entire network.
Ethereum is also an exchange that allows users to buy, sell, and trade various cryptocurrencies. It also features a native coin (called ETH) that users can buy, sell, and trade as well. Ethereum is largely considered to be the second most valued cryptocurrency behind Bitcoin.
Top Ethereum Betting Sites
Using cryptocurrency to make deposits is becoming more popular but it is far from commonplace. There are a few Ethereum sports betting sites that allow users to make a deposit in connection with their cryptocurrency wallet. Here are the best eth sports betting options out there.
Stake.com. The .com version of Stake is available to users from around the globe. It has become a favoured option because users are able to make deposits with Ethereum, Bitcoin, Litecoin, Ripple, and even Dogecoin. The mobile-friendly, easy-to-use layout makes getting started easy. If anything, the only frustration is the lack of a live chat feature.
Bodog. Bodog may be the biggest name on this list, a staple among offshore betting sites in Canada. It is also a preferred site for Ethereum sports betting because bettors can use Ethereum, Bitcoin, Litecoin, Bitcoin Cash, Tether, and more. There are tons of betting options to choose from, though a relatively small number of banking options outside of crypto.
20bet.

One of the new kids on the block(chain), 20bet offers Litecoin, Bitcoin, and Ethereum, not to mention a slew of fiat currencies. With more than 4,000 different betting and gaming options, there is plenty to do. Just watch the deposit turnover requirements (3x), one of the higher requirements you'll find.

22bet.

Like the others mentioned so far, 22bet offers the big three of Bitcoin, Litecoin, and Ethereum for crypto players. For the most part, the margins are very small, creating better odds and bigger wins. The one complaint is that there aren't many sport-specific bonuses available like you would find at other sportsbooks.

Fezbet.

Fezbet allows bettors to make quick, secure deposits by allowing Bitcoin, Ethereum, Litecoin, and Ripple as options. The site is quite mobile-friendly, making it easy to make a deposit even when on the go. The litany of top software providers is a major plus, but the lack of a dedicated mobile app definitely hurts.

GreatWin.

GreatWin could use a little diversity, only offering Litecoin and Bitcoin as of now, though it is believed that Ethereum could soon follow. Despite limited crypto options, the loyalty rewards program and frequent bonuses are awesome. The site could use a little work, however, as loading times are slow from time to time.

Shangri La.

One of the newest names on the block, Shangri La accepts Ethereum, Bitcoin, and Litecoin. The sports betting market is quite good for a new site and customer support is great at solving issues quickly. Shangri La is definitely hurt by the lack of a mobile app and the fact that there is no loyalty rewards program.

Powbet.

Powbet is new to the scene, having arrived in 2020. That said, bettors can make deposits using Bitcoin, Ethereum, Litecoin, Ripple, and others. The customer support team acts quickly, and the odds are some of the best in the sports betting market. The addition of a live streaming option is much needed, however.

Tonybet.

Though it doesn't have as many crypto options as some of the other big names, Tonybet offers the main forms of crypto. The site, however, is quite easy to use, making it easy to find betting markets in no time. If there is one sorely needed addition, it would be a live chat feature.

Bet99.

Bet99 is one of the more popular names in the Ethereum sports betting market, offering Litecoin and Bitcoin as well. Deposits and withdrawals are very fast through Bet99, with tons of other banking options to choose from. The lack of a formal license is about the only thing hurting this sportsbook.
ETH Sports Betting Comparison Table
To make things simple, we have created a table showing the various Ethereum betting sites. Check out the minimum deposit requirements, average withdrawal times, and accepted forms of cryptocurrency for each sportsbook.
| | | | | | |
| --- | --- | --- | --- | --- | --- |
| Sportsbook | Bitcoin | Litecoin | Ethereum | Min. Deposit | Withdrawal Time |
| Stake.com | Y | Y | Y | $5 | 2-3 hours |
| Bodog | Y | Y | Y | $20 | 3-5 business days |
| 20bet | Y | Y | Y | $20 ($75 for crypto) | 2 business days |
| 22bet | Y | Y | Y | $10 | Up to 48 hours |
| Fezbet | Y | Y | Y | $10 | 3 business days |
| GreatWin | Y | Y | Y | $20 | 1-3 business days |
| Shangri La | Y | Y | Y | $20 | 1-2 business days |
| Powerbet | Y | Y | Y | $10 | 1-3 business days |
| Tonybet | Y | Y | Y | $20 | Up to 48 hours |
| Bet99 | Y | Y | Y | $10 | Up to 3 business days |
How We Choose the Top ETH Sports Betting Sites
Before you can start using Ethereum betting sites, you should know what to look for. With so many options to choose from, you may feel a bit lost when deciding which Ethereum sports betting site looks best. Here are the criteria we use:
Bonuses. Don't be fooled, sportsbook bonuses are one of the most valuable parts of signing up. Any chance you have to garner bonus bets or add funds without doing anything is a welcome one. Most sportsbooks offer 100% deposit matches or risk-free first bets to new players.
Security.

Safety and security are a must when making bets online. The top sportsbooks understand this, using SSL encryption technology to keep player data and banking information safe. If a site seems shady, they likely are cutting corners on security.

Betting markets.

What good is a sportsbook if you don't have very many things to bet on? The top Ethereum sports betting sites have a litany of betting markets to choose from, featuring the top leagues in the world.

Banking.

Without money in your account, you won't be able to do much ETH betting. Great sportsbooks have a litany of deposit methods, all of which are instantaneous. In just a few short minutes, you can begin making bets.

Customer support.

While it would be ideal for things to remain perfect all the time, that's not necessarily going to be the case. Should something go wrong, the best sportsbooks have the necessary customer support to handle the problem.
How to Get Started with Ethereum Betting Sites
If you have been considering ETH betting, getting started is easier than ever. Check out the steps below and you can be well on your way to betting with Ethereum and other forms of cryptocurrency in no time. 
Set up a wallet. The first thing that needs to be done is to set up a wallet. The wallet is where you store any cryptocurrency, Ethereum or otherwise, that you own. Wallets can be stored on an exchange or put into "cold storage", which equates to a physical drive that is kept offline.
Exchanges are quite safe and convenient to use, just weigh your options. Given that you are looking to bet with Ethereum, using an exchange that supports the currency makes all the sense in the world.
Buy crypto. With a wallet set up, you are now free to buy cryptocurrency. You can start with the big names like Bitcoin and Ethereum. These are the ones that are most commonly accepted by online sportsbooks.
Choose a bookmaker.  Maybe the toughest part of the process is choosing one (or two) Ethereum sportsbook. The best way to do so is to compare sportsbook bonuses and find the one that looks best to you. Bonuses can give you a leg up when you begin placing bets at Ethereum sports betting sites.
Select a deposit method. When the time comes, you need to make a deposit to your Ethereum sportsbook account. From the banking screen, you can choose from more common methods like Visa, Mastercard, and bank transfer. You will also be able to connect your wallet and make a deposit using cryptocurrency.
Place a bet. Finally, you are ready to place a bet. The process is also quite simple. Find the sport you know best and choose a match that you feel good about. When you have made your pick, it will populate in the bet slip. From there, you can make changes to your bet before finalizing it with a stake or bonus wager.
Is it Legal to Bet with Ethereum?
Ontario recently became the first fully regulated sports betting and casino gambling province in Canada. This means that only licensed vendors are allowed to operate in the province. Elsewhere around Canada, users can sign up for "offshore" sites that are licensed in other jurisdictions.
Since most of the Ethereum online sports betting sites you find will fall under the "offshore" banner, they are technically fine to use. There is no real regulation on offshore sites, meaning that they are perfectly fine to use.
ETH Betting Pros & Cons
Ethereum betting sites are not necessarily for everyone. There are clear advantages to betting with cryptocurrency and a few downsides that are worth considering. Here are the pros and cons of ETH sports betting.
Pros
Wallets are secure, especially cold storage wallets which are stored offline
Blockchain technology keeps information and transactions anonymous and secure
Faster transaction processing times than standard payment methods
Lower fees for each transaction, equating to major savings over the long-term
Cons
Ethereum betting sites are still somewhat hard to find, and your favourite sportsbook may not offer this form of payment
There is very little regulation in the world of cryptocurrency, leaving it exposed to volatility
Ethereum Sports Betting Bonuses and Promotions
A major selling point when it comes to sifting through Ethereum sports betting sites is finding great sportsbook bonuses. Each of the major Ethereum sportsbook options has its own offer, though many fall under the banner of a deposit match bonus.
Stake.com. Bettors can get a 200% matched deposit bonus up to $1,000.
Bodog.

Bodog is offering 50 free spins for the casino as well as a 100% cash bonus up to $400.

20bet.

New players get a 100% deposit bonus up to $100.

22bet.

100% deposit match bonus worth up to $300.

Fezbet.

Deposit match bonus of 100% up to $500 plus 200 free spins for the casino.

GreatWin.

New users get a 100% deposit match up to $750 for first deposits.

Shangri La.

Shangri La offers a 100% deposit match bonus up to $250 at the Shangri La Sportsbook.

Powbet.

100% deposit match bonus for both casino and sportsbook players.

Tonybet.

100% welcome bonus up to $350 for first-time deposits.

Bet99.

$125 in bonus bets with a first bet of $10 or more.
Ethereum Sports Betting Apps
It seems as though just about everyone, not just those looking to partake in Ethereum online sports betting, is doing their web surfing online. For that reason, sports betting sites in Canada are ensuring a better mobile experience.
Not everyone has a dedicated app available, but ETH betting can be done through mobile-friendly websites. Users are able to access all of the same great features, including the ability to make a crypto deposit into an Ethereum sportsbook.
Types of Cryptocurrency
There was once a time when Bitcoin was the only name in the game. Since then, thousands of altcoins have popped up. Crypto gambling has grown in popularity, offering a plethora of cryptocurrency choices for bettors to use. Here are just a few
Bitcoin. Bitcoin was the originator and still holds its place as the top name in the crypto game. It is the most widely available cryptocurrency on the market and also the most valuable by a good margin.
Litecoin.

One of the first altcoins on the market. It has steadily grown in value over the years, though it has some way to go before it catches up to Bitcoin. Not nearly as commonly available as Bitcoin is.

Ripple.

Ripple is a little different in that it is a digital payment network. While also issuing its own coin, Ripple is predominantly used by customers to make quick, safe payments. Of major sportsbooks, only Fezbet and Stake.com currently offer Ripple as an option.

Ethereum.

Many consider Ethereum to be the number two option in cryptocurrency. Ethereum's exchange is one of the most popular on the planet as well, firmly establishing Ethereum sports betting sites as a great alternative.
Ethereum vs. Other Deposit Methods
As anyone who has signed up for Ontario betting sites knows, there is a litany of ways to put money into your sportsbook account. If you aren't quite sure about using Ethereum betting sites, it helps to know how Ethereum stacks up.
Ethereum vs. Bitcoin. The two are very similar but Bitcoin is far more widely available. Sites generally begin accepting crypto by taking on Bitcoin.
Ethereum vs. PayPal. PayPal is limited to select regions. Ethereum, like other major cryptocurrencies, is available on a far more global scale.
Ethereum vs. Interac. Both are widely available throughout Canada, though Interac is available through both offshore and licensed websites. Interac is generally easier to access for people.
Ethereum vs. Bank transfer. Both are considered to be secure, but bank transfers are more costly and take longer to complete versus using crypto.
Ethereum vs. InstaDebit. InstaDebit is much more widely available, especially through licensed sports betting apps.
Ethereum vs. Visa. Visa is very secure, as is Ethereum sports betting. The main difference here is that Visa takes longer and usually has fees associated with each transaction.
FAQs
Is Ethereum the same as Bitcoin?

Is Ethereum as big as Bitcoin?

Does every site allow for Ethereum deposits?

What are the advantages of using cryptocurrency?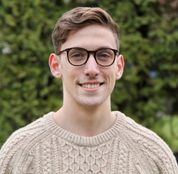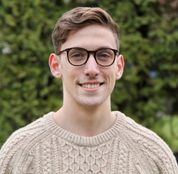 Julian Miller is a Canadian writer and an avid sports fan. He has years of experience in the iGaming industry, having started writing while completing his university studies in Montreal, Quebec. In 2022, he graduated, and has since been working full-time in the iGaming space. He has a particular fondness for the English Premier League — though he also has plenty of experience covering football, basketball, and other sports.