As sports betting and casino gaming continue to gain popularity online, the way we pay for those wagers is changing. Bitcoin betting sites are becoming more prevalent. Crypto betting and crypto gambling are becoming more commonplace but are not a universal certainty at this point. Read on to find out about the top crypto betting sites to find out who is among the best of the best.
What is Bitcoin?
Before we can get into the best Bitcoin betting sites, it helps to know what Bitcoin is in the first place. After all, sports betting sites in Canada are more commonly accepting this form of payment. The simplest explanation is that Bitcoin is a digital form of currency.
The key behind Bitcoin and other cryptocurrencies is something called the blockchain. The blockchain is a virtual ledger that cannot be altered once the transaction has been finalized. It is a safe, secure, anonymous way for transactions to take place without the need for a financial institution or middleman.
While the end game of eliminating the power of financial institutions is likely quite some time off, there has already been a big impact from cryptocurrency. Bitcoin, in particular, has become an extremely valuable investment. Even more importantly, major retailers and financial institutions are beginning to see Bitcoin as a serious form of currency.
Betting with crypto is quite easy when you get past the early uncertainties. Crypto sports betting and crypto gambling are growing in popularity, providing a convenient, safe way to play your favourite games and bet on sports contests.
Top Crypto Betting Sites
Though crypto betting is becoming more prevalent, not all sports betting sites are exactly the same. Below, you will find a list of Canada and Ontario betting sites that accept cryptocurrency as a form of payment. On top of that, there are a few things we like – and a few things we don't – about each site.
Stake. Stake comes in a few different flavours but is generally received as one of the better new betting sites out there. Stake accepts Bitcoin, Litecoin, Bitcoin Cash, Ethereum, Ripple, and Dogecoin. Betting with Ethereum is rapidly becoming preferable for those who are looking for an alternative to Bitcoin.
Among the things we like is that the website is mobile-friendly, making it easy to use no matter where you are. There is also a helpful community should any issues arise. That said, it is frustrating that the only method of contacting customer support is through the live chat feature. The layout could use a little work as well.
Bodog. Bodog is one of the most popular crypto sports betting options in Canada. It also accepts most major forms of cryptocurrency like Bitcoin, Bitcoin Cash, Litecoin, Bitcoin SV, Tether, and Ethereum, providing a diverse array of options when it comes to crypto betting.
There are a lot of things to like about Bodog, which is why it is one of the biggest "offshore" sites around. With a huge array of crypto betting options, Bodog is one of the longest-established betting sites out there. The bad thing is that, outside of crypto, there aren't a ton of banking options to choose from.
20bet. 20bet is one of the newer crypto betting sites out there but does many things right. Currently, the major forms of cryptocurrency accepted are Ethereum, Litecoin, and Bitcoin. That said, 20bet does accept fiat currencies as well.
20bet has excellent sportsbook bonuses, making it a great destination for those who enjoy crypto gambling. There are also more than 4,000 different betting and gaming options to choose from, providing a little something for everyone. The loyalty programs are also pretty great, providing regular rewards for playing regularly. The only real downside for players in Canada is the 3x deposit turnover requirement.
22bet. Very similar to the other crypto betting sites listed above, 22bet offers a wide array of cryptocurrency and eWallet options. Betting with Bitcoin is most common, but 22bet players can use Litecoin and Ethereum as well. It isn't as robust an offering as Bodog or Stake but still more than adequate.
22bet's extensive sports betting markets are definitely worth checking out. The margins are also virtually nothing, which equates to far more fair and profitable odds. That's not even mentioning the fact that it is one of the top sportsbook bonuses around. It's not all rosy, however. Margins on American football and tennis are quite high compared to other books, not to mention the lack of sport-specific bonuses made available.
Fezbet. Bitcoin, Litecoin, Ethereum, and Ripple are the main forms of accepted cryptocurrency at Fezbet. Betting with crypto is made simple with quick deposits, low minimums, and a plethora of options. Being able to access each banking option through the mobile-friendly site is another major plus.
Fezbet stands out with generous welcome offers to new players as well as a huge array of offerings from top software providers across the industry. If there is one major downside, it is the lack of a mobile app, something that has become a must-have in the current marketplace.
GreatWin. Among the options on this list, GreatWin may be the least diverse when it comes to cryptocurrency offerings. The options are limited to Bitcoin, Litecoin, and Ethereum for now.
Even with the limited cryptocurrency options, GreatWin does a lot of things right. For starters, weekly promotions and an excellent loyalty program provide great bonuses. The massive game selection is also a major plus. Aside from the lack of crypto options, there are some concerns about slow loading times on the site.
Shangri La. Shangri La is one of the newer sites on the scene. By accepting Bitcoin and Litecoin, it has become a perfectly viable place for those seeking Bitcoin betting sites. That said, there is definitely some bad to go along with the good.
For starters, the game selection is excellent. With a plethora of live dealer games, there is a little something for everyone. Customer support is also excellent, resolving most issues in no time at all. That said, there is no mobile app, which is a major downside. The lack of a loyalty rewards program is also an issue, though it can be worked around.
Powbet. Established in 2020, Powbet is another new kid on the block when it comes to crypto sports betting sites. Players can make deposits using Litecoin, Bitcoin, Ethereum, and Ripple alongside the standard deposit options.
Despite being new to the scene, Powbet does a lot of things right. Not only is it a big deal to accept cryptocurrencies but the customer support team is as helpful as it gets. Competitive odds and a huge array of sporting markets are great as well. The lack of a live streaming feature, not to mention no mobile app whatsoever, presents some major challenges.
Tonybet. Tonybet is somewhat limited when talking about available cryptocurrency options. The sportsbook recently introduced crypto betting to its offerings, allowing players from select areas to use Bitcoin, Litecoin, and Ethereum. It is definitely one of the more limited crypto betting sites you are going to find.
Even despite the limited availability of cryptocurrency, there is a lot to like about Tonybet. For starters, the site is very easy to navigate, perfect for even the most amateur of bettors. The welcome promotions are top-notch as well. If there is one thing that is missing – aside from more cryptocurrency options – it would be the lack of a live chat feature to get faster resolution to outstanding issues.
Bet99. Bet99 recently made it possible for bettors to enjoy crypto gambling thanks to the acceptance of Bitcoin. Bet99 has limited options for cryptocurrency, which include Ethereum and Litecoin, but it does seem to be a transition that will grow to include other forms of crypto in the near future.
Deposits are quick and simple on the Bet99 platform. The website is clean and easy to use, allowing bettors to find what they are looking for in short order. In addition to crypto betting, there are plenty of other deposit choices available. Perhaps the only downside is that bet99 does not have a formal license to operate in Ontario, falling instead under the "offshore" banner.
Crypto Betting Comparison Table
How do each of these bitcoin betting sites stack up with one another? Let's break things down in table form to see which book accepts which type of cryptocurrency, what some of the minimum deposits are, and more.
| | | | | | |
| --- | --- | --- | --- | --- | --- |
| Sportsbook | Bitcoin | Litecoin | Ethereum | Min. Deposit | Withdrawal Time |
| Stake.com | Y | Y | Y | $5 | 2-3 hours |
| Bodog | Y | Y | Y | $20 | 3-5 business days |
| 20bet | Y | Y | Y | $20 ($75 for crypto) | 2 business days |
| 22bet | Y | Y | Y | $10 | Up to 48 hours |
| Fezbet | Y | Y | Y | $10 | 3 business days |
| GreatWin | Y | Y | Y | $20 | 1-3 business days |
| Shangri La | Y | Y | Y | $20 | 1-2 business days |
| Powbet | Y | Y | Y | $10 | 1-3 business days |
| Tonybet | Y | Y | Y | $20 | Up to 48 hours |
| Bet99 | Y | Y | Y | $10 | Up to 3 business days |
Many of the top crypto betting sites follow the same guidelines. Withdrawals process anywhere between one and three business days, with the minimum deposit being between $5 and $20. It also helps that books like Stake.com, Bodog, 20bet, and Fezbet accept the three major forms of cryptocurrency (Bitcoin, Litecoin, and Ethereum).
Some of the newer books like Shangri La and Powbet are still in the process of growing their list of acceptable forms of cryptocurrency. It is also good to know that the vast majority of these sites will process withdrawals within two days, with the worst being Bodog at up to five business days.
How We Choose the Best Crypto Gambling Sites
Before you go looking for a crypto betting site to enjoy, it helps to know how we came down to the list of sites that we have. There are actually a ton of Bitcoin betting sites out there to choose from, but not all of them are worth giving your time and money to.
There are select criteria that we follow to choose sites that allow betting with crypto. We will take a closer look at each of those factors and how they play a role in the decision making process.
Security. You can't enjoy crypto betting if you can't trust the site you're using. Security and safety are paramount at any site, especially one where you are sharing sensitive personal and banking information. The top sites understand this and keep player info safe.
Banking options. You can't play if you can't get money in and out of your account. Having plenty of options for making deposits or withdrawals is crucial. Having crypto is great but so is having access to all the favourites like Visa, Mastercard, and bank transfers.
Bonuses and promotions. This is oftentimes the difference maker between one site and another. Bonuses are there to entice players to sign up for a particular sportsbook and the better options can wind up paying major dividends.
Game/bet variety. When playing at a crypto gambling site, there needs to be a plethora of options to choose from. Whether you are in the casino or playing at the sportsbook, variety is critical, and the top sites have plenty of crypto sports betting and casino games to choose from.
Customer support. Things shouldn't go wrong very often but when they do, players need to know that their concerns are being met. The best crypto betting sites have a multitude of ways through which to reach customer support. Moreover, issues are resolved satisfactorily and in relatively short order.
Mobile experience. More online gaming is happening through the use of a mobile device than ever before. The same goes for online sports betting and casino gaming sites. Players want to be able to access bets and casino games no matter where they are with a few taps and swipes.
Features. Though sportsbooks and casinos are largely the same in terms of their offerings, the features can wind up being a big difference. For instance, some sportsbooks offer live streaming while others do not. Know the various features offered by a betting site before making your decision.
How to Get Started with Bitcoin Betting Sites
Getting started with crypto betting is a lot easier than you may think. There are a few simple steps to follow, laid out below.
Setting up a crypto wallet. The first step is to set up a wallet for your cryptocurrency. This can be achieved through a cold storage option, which is safer but a lot tougher to do. It can also be done through any top crypto exchange.
Exchanges are largely safe and reliable, just do your homework. Each wallet option has its perks and benefits, some that may work for you while others do not.
Buy cryptocurrency. When you have established your wallet type, the next step is to buy cryptocurrency. You will be able to do so with traditional payment methods like bank transfers, Visa, and Mastercard.
You can buy not only Bitcoin through most major exchanges but altcoins like Ethereum and Litecoin as well. Bitcoin is the safest route, but you are generally pretty safe with either Litecoin or Ethereum as well.
Choose a bookmaker. Now comes the hard part. How are you supposed to narrow down your choice to just one or two sportsbooks when there are so many great options to choose from? The biggest key is to look at the bonus offers and find the one that you like the most.
If you want, sign up for a couple of sportsbooks or casinos to give yourself a bit of range when it comes to promotions and odds. This is the best possible path for great value each time that you play.
Select your deposit method. Now comes the time to make your deposit. At any given crypto betting site, you will see all of the favourites. Instead of using Visa, Mastercard, bank transfer, Skrill, or one of the other deposit options, choose the form of cryptocurrency you want to use.
From here, you will connect to your wallet and choose from your available crypto balance. After entering the amount, it should be no more than a few seconds before your account has funds to use.
Place your bet. All that's left to do is place your bet. In the casino, find the game you want, make your wager, and hope to win. The same goes for placing a bet on any sporting event. Make your selection, watch it populate in the bet slip, and post your stake. That's all there is to it and you will become an expert in no time.
Are Crypto Betting Sites Legal?
We know that cryptocurrency is legal to use. We also know how to access them, generally through cryptocurrency exchanges. But the real question is whether or not they are legal to use when it comes to bitcoin betting sites.
Because the majority of crypto betting options are available through "offshore" sites, there is no jurisdiction over their use. For that reason, bettors are safe to use cryptocurrency to make wagers at online sportsbooks and crypto gambling sites.
Bitcoin Betting Pros & Cons
There are a few things to like and a few that aren't so great when it comes to betting with bitcoin. Let's break down each of the pros and cons that come along with the territory before you start betting with Ethereum and other forms of cryptocurrency.
Pros
More diverse banking options than other betting sites
Secure virtual wallets where money can be safely stored, deposited, and withdrawn
Security with crypto betting is higher because of the blockchain technology
Transaction times are generally much faster than traditional banking methods
Fees are lower as well, resulting in serious savings over a longer and more prolonged period of gameplay
Cons
Regulation of cryptocurrency is still spotty at best, resembling something of a Wild West situation
Cryptocurrency is also extremely volatile as an investment with some cryptocurrencies going broke overnight
For now, crypto sports betting and casino sites are still few and far between for now
Crypto Betting Bonuses and Promotions
Each crypto gambling site has its own bonus or promotional offer for new players. Let's get into each sportsbook and see what they have to offer for new players.
Stake.com. Stake is offering a 200% matched deposit bonus up to $1,000. So, if you deposit $100, Stake will match it with $200 in bonus funds.
Bodog. Bodog has a dual offer for its sportsbook and casino platforms. The current offer sees a 100% cash bonus up to $400 on the initial deposit as well as 50 free spins.
20bet. The initial deposit offer at 20bet is a 100% match up to $100 that applies only to the first deposit from a new player.
22bet. Like other sportsbooks, 22bet is offering a 100% deposit bonus. On top of that, players at the casino can get up to $300 based on their initial deposit.
Fezbet. Fezbet is offering a 100% deposit match bonus up to $500 while also providing 200 free spins.
GreatWin. New players receive a welcome bonus of 100% up to $750 on the first deposit, plus 200 free spins to use in the casino.
Shangri La. As is the case with many other sportsbooks, Shangri La has a 100% deposit bonus of up to $250, plus 20 free spins to be used on popular slots.
Powbet. Powbet is offering a 100% deposit match bonus for both the sportsbook and casino, as well as 200 free spins for casino players.
Tonybet. Tonybet sportsbook is offering a 100% welcome bonus up to $350 while the casino has a deposit match bonus up to $1,000.
Bet99. When you make your first bet of $10 or more, you can get $125 in bonus bets when you sign up for Bet99.
Bitcoin Betting Apps
With so many players using smartphones in this day and age, it is critical that players have an app or mobile site to play at. Though not every one of the sites listed above has a dedicated app, they all allow for mobile deposits of cryptocurrency.
The deposit process is quite simple. It starts by setting up a crypto wallet before you can start playing. Link your wallet up to your sports betting or casino account and you will be able to make deposits before you know it.
Types of Cryptocurrency
Cryptocurrency can be a bit confusing because there are so many varieties. At the end of the day, they all serve the same general function but each one has its own value. Bitcoin is the default because it was the first available and it also happens to be the most valuable cryptocurrency on the market today. Here are the main types of acceptable cryptocurrency.
Bitcoin. The King. The OG. The first cryptocurrency and no doubt the strongest going today. Bitcoin is accepted in far more places than its competitors because people know the name and that it is a valuable commodity.
Litecoin. Litecoin was one of the first altcoins – that is, an alternative to bitcoin – to reach the market. Though it doesn't have the same value as Bitcoin, it is still quite valuable. Most of the books above offer Litecoin and Bitcoin, above all else.
Ethereum. Ethereum is a cryptocurrency exchange with its own native coin. Ethereum is the clear number two in the cryptocurrency market behind Bitcoin, though its market cap continues to grow and trend upward.
Ripple. Ripple is a digital payment network that also makes use of its own cryptocurrency. Think of it as a payment mechanism that can be used by consumers to make quick, simple payments. Not many books accept Ripple, though Stake.com and Fezbet are among the leaders in the category
Bitcoin vs Other Deposit Methods
How do bitcoin and other cryptocurrencies stack up against the more traditional online banking methods? Let's compare them side by side and see how cryptocurrency stacks up.
Bitcoin vs. Paypal. While PayPal does support some crypto payments, perhaps the big difference between the two is reach. PayPal is only available in a few areas while Bitcoin has become available in practically a global sense.
Bitcoin vs. Interac. Both are widely available in Canada, though Interac is a more common payment method by far. Bitcoin is safe and untraceable while Interac provides easier access and convenience.
Bitcoin vs. bank transfer. Though both are quite secure, the big difference here is twofold. The first is that fees are much lower when using crypto. The second is the speed in which crypto transactions process versus bank transfers.
Bitcoin vs. InstaDebit. Like Interac, InstaDebit is more widely available than Bitcoin. Both are secure means through which to make payments (or deposits, in this case) and you are likely to find both in many offshore betting sites.
Bitcoin vs. Visa. The big difference between the two here is the fees. When using a Visa or Mastercard, there are potential fees to contend with. Even if you don't get hit with fees on the deposit, you probably will on the withdrawal.
About Other Cryptocurrencies
Though Bitcoin, Litecoin, Ethereum, and Ripple are the most recognized forms of cryptocurrency, they are far from the only kind. There are several altcoins that are either popular now or achieved some measure of value at one point.
Dogecoin, for instance, is a memecoin. Its existence comes from billionaire Elon Musk and his constant promotion of it has led to a surge in pricing before. Binance Coin, ZK-rollups, Bitcoin Ordinals, and other niche coins are starting to gain a little steam as well.
FAQ
What is a cryptocurrency?

What was the first cryptocurrency?

Do sportsbooks and casinos accept cryptocurrencies?

Are there minimum deposits for cryptocurrencies?

Is crypto betting legal in Canada?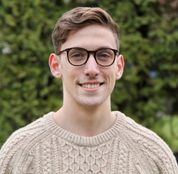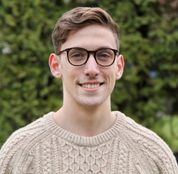 Julian Miller is a Canadian writer and an avid sports fan. He has years of experience in the iGaming industry, having started writing while completing his university studies in Montreal, Quebec. In 2022, he graduated, and has since been working full-time in the iGaming space. He has a particular fondness for the English Premier League — though he also has plenty of experience covering football, basketball, and other sports.