If you're like the majority of people in North America, you think about horse racing maybe once or twice a year. Right now is one of those times. This weekend is the 149th Kentucky Derby at Churchill Downs in Louisville, Kentucky.
Unlike in the US, Ontarians can not bet on "The Greatest Two Minutes in Sports" this year at their favourite sportsbooks. Instead, they have to go to the one established horse racing track or its two websites to place their bets.
This was the case last year as well, but it finally seems like things could be changing soon.
Article Highlights
Betting on horse racing is still mostly illegal in Canada.
The federal government has not issued new sportsbooks horse racing betting licences
Sportsbooks could be able to take horse racing bets as soon as next fall.
Sports betting is legal, betting on horses is not
The Canadian sports betting world was turned upside down in August 2021 when Canadian lawmakers signed Bill C-218 and amended Canada's criminal code to allow for single-game sports betting.
Bill C-218 opened the door for provinces to create their own sports betting regimes. Ontario did this just last year with the creation of iGaming Ontario which regulates and provides licences to online sportsbooks and casinos in Ontario. So far, iGaming Ontario has issued licences to over 30 regulated sportsbooks in the province.
If you're a sports betting fan, all of this is great. However, it's not important at all for this weekend's Kentucky Derby. You can't place a bet on the Kentucky Derby at any of the 30+ regulated sportsbooks in Ontario. Betting on horse racing is still mostly illegal in Canada.
While C-218 changed the rules for single-game sports betting, it didn't address horse racing. This means the over 100-year-old rules regarding horse racing bets still govern in Canada. These rules allow for bets on horses at establishments under federal pari-mutuel betting licences.
This has put some pressure on regulators in Ontario and across the country to let sportsbooks accept bets on horses and this is a hot-button topic that is expected to continue into the future.
What is the difference between single-game betting and pari-mutuel betting 
Pari-mutuel betting is not a term we expect most sports fans to be familiar with unless they are avid horse racing bettors.
The difference between pari-mutuel betting and the single-game betting you are probably used to wagering are the odds. Single-game bets have fixed odds, meaning you know the odds when you place your bet, and therefore know how much money you will win if your bet hits. Pari-mutuel betting does not disclose the odds until betting is closed and the entire pool of wagers received is calculated.
As it relates to how these two models are governed, provinces are only allowed to regulate sportsbooks offering single-game, fixed odds bets. The federal government is still responsible for issuing licences to organizations offering pari-mutuel bets, like racebooks. To put it simply, the federal government has not issued new sportsbooks horse racing betting licences.
As of now, the only establishment in Ontario with a horse racing licence is the historic Woodbine Entertainment Group racetrack group based out of Toronto. You can place bets at the WEG track or online through WEG's two online racebooks called HPIbet and Dark Horse bets.
Will next year's Kentucky Derby be different? 
In the US, popular sportsbooks, such as FanDuel, DraftKings, and BetMGM, have opened their own racebooks that operate alongside their sportsbooks under pari-mutuel betting licences for horse racing. This is a possibility in the US because racebook regulation is handled at a state level. In Canada, the federal government is in charge, so sportsbooks and racebooks are having to think outside the box.
One realistic suggestion offered by WEG president of commercial operations Michael Copeland is a sort of partnership agreement between WEG and Ontario's new sportsbooks. Copeland has been quoted saying that sportsbooks could be able to take horse racing bets as soon as next fall via a partnership with WEG.
Copeland says WEG and Ontario sportsbooks are making progress towards a system where Ontario sports bettors place bets at their preferred sportsbook but on the back end, the bets are really being handled by WEG.
Logistically speaking, all this arrangement does is add a middleman to the current system. However, the practical impacts are huge. Such an arrangement would make betting on horse betting more accessible while also being completely legal.
If Copeland is correct, you can look forward to betting on next year's Kentucky Derby through your favourite sportsbook.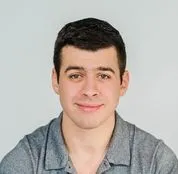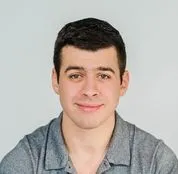 Noah Strang is an experienced sports writer having covered many professional sports leagues across North America. He has worked extensively covering the NHL and been accredited media for the Vegas Golden Knights in the past. He's also known as one of the best iGaming writers across Canada with extensive experience covering the development of legal sports betting across the country. He was born and raised in Vancouver, BC, and enjoys taking advantage of the coastline. When not writing, you can find him watching whatever sport is on TV or playing pickup basketball.