Barstool Sportsbook officially announced its complete integration with the Toronto-based online sports betting app theScore Bet. This integration involves the adoption of Penn Entertainment's unique sports betting software into both companies. Penn Entertainment is the parent company of both Barstool Sportsbook & Casino and theScore Bet.
theScore Bet is Penn Entertainment's only affiliate operating in Canada. The sports betting site and mobile app is currently legal in Ontario and reportedly has over 5 million regular users.
Article Highlight
theScore Bet will be a big part of Barstool's future in the Canadian market.
Penn Entertainment purchased theScore for $2 billion in 2021.
Penn Entertainment and Barstool believe these upgrades will revolutionise their companies.
Merger two years in the making
Barstool has a strong reputation as being a fast-growing company that, at times, makes reckless decisions. This is largely because of the outspoken personalities closely associated with the brand, like Dave Portnoy. If anything proves that Barstool's reckless reputation is undeserved, it is this recent integration with theScore Bet.
Barstool Sportsbook's parent company, Penn Entertainment, purchased theScore for $2 billion nearly two years ago in August 2021. In the two years since that acquisition, Penn Entertainment and theScore Bet have worked together to create their own technology stack.
A big part of this move was transitioning from Kambi to an in-house sports betting infrastructure model. Kambi is a sports betting software company that provides its technical expertise to online sportsbooks in casinos all throughout the world. This expertise includes helping sportsbooks with their user interfaces, sports betting odds, and data protection practices.
Together, they hope to be one of the best legal sports betting sites in Canada and help serve sports bettors.
Kambi is used by some of the best online sportsbooks in the world. Barstool Sportsbook choosing to go their own way is a strong statement of intent for the future. Canadian online sports betting site and tech company theScore Bet will be a big part of Barstool's future in the Canadian market.
What is theScore?
theScore Bet is a Canadian online sports betting site operating as an affiliate of theScore.
theScore is a company founded all the way back in 1994 as Sportscope. Sportscope, and later theScore, were not originally focused on sports betting. Instead, the company focused on providing up-to-date scores from a variety of sports and games around the world.
In the mid-2000s, theScore began focusing its efforts on the digital space. theScore began creating wide-ranging sports content that was primarily focused on the major North American sports.
theScore app was one of many to change the game in the last decade along with the likes of Bleacher Report. theScore app is still one of the most popular aspects of theScore and maintains a user base of millions of sports fans.
The spread of sports betting in North America led theScore to launch theScore Bet in the US back in 2019. This was the first time a sports media company had entered the sports betting market in Canada or the US.
theScore Bet quickly became a fan favourite. After just two months in the business, theScore Bet partnered with Penn Entertainment to expand theScore's betting market to 11 US states. Two years after that, Penn Entertainment purchased theScore for $2 billion in 2021.
Now, theScore is fully integrated with Penn Entertainment and Barstool Sportsbook, and is looking to grow. Since Penn Entertainment's acquisition, theScore has added 300 jobs in Ontario and moved into new offices in Toronto. 
How do these changes affect Barstool Sportsbook and theScore?
When Penn Entertainment announced last Monday that Barstool Sportsbook would go offline for 72 hours to implement upgrades, many were skeptical whether the upgrades would be worth the wait. Penn Entertainment and Barstool believe these upgrades will revolutionise their companies.
Penn said via a press release that their new sports betting platform is "custom built for the North American market." The company also adds that the changes allow for more vertical integration between Penn Entertainment, Barstool Sportsbook, theScore Bet, and all their other affiliates. This integrated technology "is designed to be easily scalable to expand into new markets and meet evolving regulatory requirements."
CEo Jay Snowden emphasised the importance of "having full control of our product and [a] roadmap will lead to improved operational efficiency." In Ontario, this means that theScore is now better-equipped to compete with the many new online sports betting sites in Ontario.
Practically speaking, Barstool Sportsbook and theScore Bet users should expect to see a more efficient and streamlined user experience; more betting markets, such as prop bets; and faster withdrawal times; greater personalization; and more ways to use theScore app for sports betting.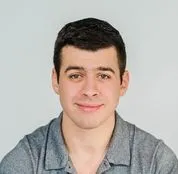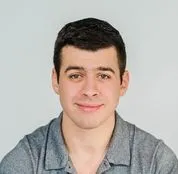 Noah Strang is an experienced sports writer having covered many professional sports leagues across North America. He has worked extensively covering the NHL and been accredited media for the Vegas Golden Knights in the past. He's also known as one of the best iGaming writers across Canada with extensive experience covering the development of legal sports betting across the country. He was born and raised in Vancouver, BC, and enjoys taking advantage of the coastline. When not writing, you can find him watching whatever sport is on TV or playing pickup basketball.