The parent company of Toronto-based sportsbook theScore Bet, Penn Entertainment, has just entered into a $2 billion CAD agreement with ESPN. The blockbuster deal will see the American sports entertainment company enter the world of sports betting in Canada and the US.
Penn Entertainment purchased theScoreBet in 2021, and has recently fully-integrated the ScoreBet with its marquee sports betting brand, Barstool Sportsbook. theScore Bet will continue to operate in Canada under its original name. However, Barstool Sportsbook will rebrand as ESPN Bet this fall.
Article Highlights
Penn has agreed to pay ESPN $2B CAD billion over the next 10 years for the right to use the ESPN trademark in the US.
theScore Bet will continue to operate in Canada as usual.
The Penn-ESPN deal has created worry about potential conflicts of interest.
Penn Entertainment to pay $2 billion CAD over 10 years for ESPN name
Penn Entertainment announced this week a major overhaul of their Barstool Sportsbook betting platform. Penn has agreed to pay ESPN $2B CAD billion over the next 10 years for the right to use the ESPN trademark in the US.
As a result of this deal, Barstool Sportsbook, which was founded back in 2020, will transfer back to Barstool founder Dave Portnoy and cease to exist. The terms of the agreement prevent Portnoy and Barstool from starting their own new sportsbook. Penn had acquired a majority stake in Barstool Sportsbook just earlier this year back in February.
In place of Barstool Sportsbook, Penn will operate a new sports betting site called ESPN Bet. The official launch of ESPN Bet is scheduled for sometime this fall.
Some news outlets have falsely reported this agreement as ESPN starting their own new sportsbook, which is something ESPN has explicitly said they are not interested in doing.
Practically speaking, this deal is a licensing agreement for the ESPN name. According to sports betting business expert Darren Rovell, the ESPN-Penn deal is a semi-exclusive agreement as ESPN will not be able to license their name to any other online sports betting sites. However, the deal does not prevent ESPN from entering into other advertising agreements or strategic partnerships with sports betting sites.
Penn is licensed to operate in 16 US states. When launched, ESPN Bet will be available in Arizona, Colorado, Iowa, Illinois, Indiana, Kansas, Louisiana, Massachusetts, Maryland, Michigan, New Jersey, Ohio, Pennsylvania, Tennessee, Virginia and West Virginia.
The plans for how ESPNBet will operate in the legal Canada sports betting market have not yet been announced and it can be assumed that expansion into the jurisdiction is not a priority as of now.
No plans to change theScore Bet in Canada
Despite this massive deal, the future of theScore Bet remains unchanged. According to Penn Entertainment's announcement of its ESPN partnership, theScore Bet will continue to operate in Canada as usual. This could change in the future though.
theScore Bet has played a big role in the rapid growth of Penn Entertainment and Barstool Sportsbook over the past few years. Barstool acquired theScore for over $2 billion in August of 2021. Then, Barstool Sportsbook fully integrated theScore Bet's industry-leading sports betting UI and software to create a new sports betting app.
As one of the best sports betting sites in Canada, Penn expects theScore Bet to contribute even more in the future.
Jay Snowden, Chief Executive Officer and President of Penn Entertainment, commented on the new ESPN deal, saying "PENN's ability to leverage the leading sports media brands in both the U.S. and Canada with ESPN and theScore will allow us to significantly expand our digital footprint and catapult ESPN Bet into a strong podium position in this space."
ESPN Bet will use the same technology as theScore Bet and Barstool Sportsbook used for their sports betting apps in Canada and the US.
Concerns over changes in sports coverage dominate conversations
As we all know, sports betting has crept into sports coverage following the growth of legal sports betting in Canada. It started with discussions of sports betting odds and lines creeping into mainstream coverage. Now that ESPN has dove head-first into the world of sports betting, many fans and experts are worried about ESPN coverage of their favourite sports becoming exclusively about sports betting.
This deal is less likely to have an effect on Canadian sports coverage. However, TSN is currently 30% owned by ESPN.
The Penn-ESPN deal has created worry about potential conflicts of interest. Reporting on stories and the way they are framed by the media often has a major impact on sports betting odds, so there is always a risk when media companies join up with sports betting sites.
To address this risk, ESPN have committed themselves to establishing a responsible gaming committee to work with industry experts on "best practices for responsible gaming programming."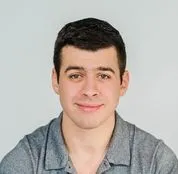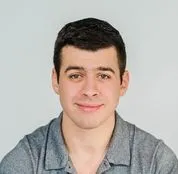 Noah Strang is an experienced sports writer having covered many professional sports leagues across North America. He has worked extensively covering the NHL and been accredited media for the Vegas Golden Knights in the past. He's also known as one of the best iGaming writers across Canada with extensive experience covering the development of legal sports betting across the country. He was born and raised in Vancouver, BC, and enjoys taking advantage of the coastline. When not writing, you can find him watching whatever sport is on TV or playing pickup basketball.