STX, the revolutionary online sports betting company, has officially come to Ontario. The company announced through a LinkedIn post last Tuesday that the STX app was officially available in Ontario.
iGaming Ontario later congratulated STX on the achievement on Twitter, and welcomed them to the Ontario sports betting market.
STX is the first sportsbook of its kind in Ontario. The online betting site offers Ontario bettors not only the chance to bet on games but also to trade bets with other bettors as the market changes.
Article Highlight
STX is an online-only sports betting exchange.
STX is a "truly free sports betting market."
STX is a legal online sports betting site in Ontario.
STX hopes to change the Ontario sports betting landscape
Since April 4, 2022, when Ontario launched its new online gaming regulatory regime, dozens, if not hundreds, of new sportsbooks have come to Ontario. It can be very hard to differentiate them, and in truth, many are not that different. Many Ontario advertise flashy new features that really are a dime-a-dozen and can be found anywhere. This is not the case with STX.
STX, pronounced "stacks," truly offers something new to the Ontario sports betting market. First of all, STX does not like to consider itself as a sportsbook. STX regularly refers to itself as a "sports trading platform." Similarly, its users are not sports bettors but "sports traders."
This language is very intentional. STX founder Justin Deutsch told Canadian Gaming Business that STX is focused on "bringing a new demographic of day trader into the world of sports betting." Deutsch also added that his company is hoping to provide a better experience for all customers thanks to STX's unique betting model.
This makes STX an industry leader in the robust Canadian sports betting industry. Among all the legal betting sites, STX brings something special to the board.
Instead of accepting odds set by the bookies, STX allows "sports traders" to set the market for bets by trading amongst themselves. According to STX, this free market approach makes STX a  much fairer sports betting platform than other sports betting sites in Ontario. In STX's own words, STX is a "truly free sports betting market."
is STX safe?
If you are reading this article and questions about whether STX is a safe platform to use, congratulations, you are a smart consumer. Online-only platforms and exchanges, like STX, have become rife with controversy in recent years, especially with the rise of cryptocurrency scams.
Unlike FTX, who recently went under for running a multi-billion dollar cryptocurrency scam, STX appears to be legit and doing all the right things. First and foremost, STX has gotten approval from the Ontario government.
As was already discussed, STX is a legal online sports betting site in Ontario. It is licensed and regulated by iGaming Ontario. This means the company must meet the same high expectations as all other legal sportsbooks in Ontario. This means adhering to strict financial disclosure rules, following consumer protection guidelines, and also that STX can only accept Canadian dollars as currency.
Getting the license to operate in Ontario means jumping through a ton of hoops. The platform would not be able to do this if they were not compliant.
STX's role as a trading platform also means that STX acts as a fiduciary to regulate its own internal market to prevent its users from getting ripped off. One of the biggest ways STX does this is by ensuring you will get your money from a trade. All trades on STX are 100% collateralized, so you do not ever have to worry about your counterparty not being able to pay you in full for a trade.
Where can I use STX sportsbook?
STX is a virtually brand-new company. At the time of writing, Ontario is the only market where you can access STX legally. However, the company hopes to expand into other North American markets soon.
Expanding to other jurisdictions should be relatively easy for STX, provided they get the relevant licences. This is because STX is an online-only sportsbook, that does not need to worry about opening physical locations in other markets.
In Ontario, "sports traders" can enjoy STX anywhere in the province via their personal computers at home, laptops, or mobile devices. Out of those options, STX has invested the most in mobile users. The online sports trading company has developed a sleek app designed to help you find and make trades with just a few taps of the finger.
The STX mobile app is now available in Ontario. If you are a fan of sports betting apps in Ontario, you can download it now and see what this new company has to offer.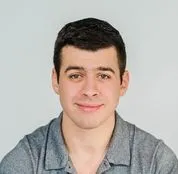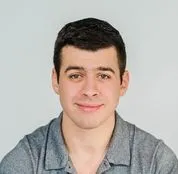 Noah Strang is an experienced sports writer having covered many professional sports leagues across North America. He has worked extensively covering the NHL and been accredited media for the Vegas Golden Knights in the past. He's also known as one of the best iGaming writers across Canada with extensive experience covering the development of legal sports betting across the country. He was born and raised in Vancouver, BC, and enjoys taking advantage of the coastline. When not writing, you can find him watching whatever sport is on TV or playing pickup basketball.