Sports Interaction has officially announced a new sports betting and igaming platform. The sports betting site now uses Entain's platform. Entain is a holding company that owns and manages several major sports betting sites in Canada and the US, including BetMGM Sportsbook and Bwin. Entertain purchased Sports Interaction in February of 2022.
Article Highlights:
Sports Interaction now has new features, bonuses, and betting markets.
Entain purchased Sports Interaction for $300 million CAD back in February, 2022.
Sports Interaction has launched a new media arm and studio show called The Locker Room.
Headline: New platform brings new features
Sports Interaction's new sports betting site, Sports Interaction 2.0 as it is being marketed by Entain and Sports Interaction, has gotten a major facelift. The site now appears to have a more streamlined and simple layout.
Some have noticed that Sports Interaction's user interface now looks like the one used by BetMGM. This checks out and makes sense because both Sports Interaction and BetMGM Sportsbook are owned by Entain.
In addition to superficial changes, Sports Interaction now has new features, bonuses, and betting markets. Some of the features Canadian sports bettors can now look forward to include boosted odds, more early cash-out options, single-game parlays, new bonus offers, and expanded markets. This is good news for users of the Sports Interaction platform or those who were thinking of joining.
Sports Interaction casino players should also notice major changes. The new Sports Interaction casino platform has over 1,000 new games and thousands of dollars in potential prize money available through Sport Interaction's casino leaderboards program.
Move to Entain's platform over a year in the making
Sports Interaction's move to the Entain sports betting and iGaming platform comes nearly 18 months after Entain purchased Sports Interaction for $300 million CAD back in February, 2022. It was clear from Entain's announcement of its purchase that Sports Interaction would soon migrate over to Entain's sports betting and iGaming platform.
Jette Nygaard-Andersen, CEO of Entain, said in the company's announcement that "Entain's powerful platform will provide customers with an unrivalled range of exciting and engaging products."
Why it took nearly 18 months for Sports Interaction to adopt Entain's backend platform is unknown. However, now that Sports Interaction is fully integrated with Entain, it is clear that both companies have big plans for the Canadian sports betting market.
Speaking to Gaming News Canada, Leon Thomas, Entain's managing director for Canada, said that Sports Interaction was "in a silo as an independent business," which limited the site. Sports Interaction has been injected with "product expertise" and "leading talent from Entain." According to Thomas, this will allow Sports Interaction to become a "best-in-class sportsbook product."
Sports Interaction and Entain targeting Canadian bettors
Sports Interaction launched an advertisement just weeks before unveiling their new platform promising that "something BIG" was coming to Sports Interaction. Alongside the many buzzwords and slogan, former NHL defenceman Chris Pronger rhetorically asks why Canadian bettors would place their bets with American companies instead of a Canadian sports betting site like Sports Interaction.
This focus on the Canadian market has become more clear now that Sports Interaction 2.0 is live. In addition to changes to the sports betting site and online, Sports Interaction has launched a new media arm and studio show called The Locker Room.
The Locker Room will be a live watch along show targeting Canadian sports bettors. Michael Zitney, SI's director of brand and content, believes this new show "will be a differentiator in the market."
Leon Thomas is also bullish on Sports Interaction's new Canadian sports betting product. He said, "Our investment in a studio that can speak with Canadian fans is something that in time will pay off for us."
Thomas' view is a common one among the sports betting industry. According to iGaming Ontario, the Province of Ontario is one of the top five sports betting markets in North America. The province also has brought in over $1.4 billion CAD in total revenue during the first year of legal sports betting in Ontario. As the Ontario market grows and other provinces legalise sports betting, online sportsbooks like Sports Interaction are only going to get bigger.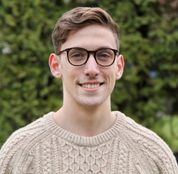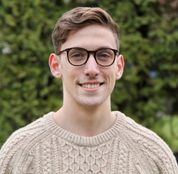 Julian Miller is a Canadian writer and an avid sports fan. He has years of experience in the iGaming industry, having started writing while completing his university studies in Montreal, Quebec. In 2022, he graduated, and has since been working full-time in the iGaming space. He has a particular fondness for the English Premier League — though he also has plenty of experience covering football, basketball, and other sports.