Toronto-based sports betting site Rivalry has just announced a new single-game parlay feature for esports betting. This is the first feature of its kind in the history of esports betting in Ontario and is relatively. Rivalry's revolutionary new feature is called Same Game Combos.
Same Game Combo bets are live now on the Rivalry website and sports betting app. The feature is available now for top-level League of Legends, Dota 2, and Counter-Strike (CS:GO) esports matches.
Article Highlight
League of Legends, Dota 2, and CS:GO matches are currently the only esports available for Same Game Combo bets.
Esports betting represented over 90% of Rivalry's sportsbook handle in 2022
Rivalry brought in $26.6 million CAD in revenue in 2022.
What are Same Game Combo bets and how do you place them?
Simply put, Same Game Combos are single-game parlay bets. However, it is a little more complicated than that since Same Game Combo bets are only available for some esports matches. League of Legends, Dota 2, and CS:GO matches are currently the only esports available for Same Game Combo bets.
Same game parlay bets are relatively uncommon at even the best sports betting sites in Ontario, so it is really not that surprising to see Rivalry limit its Same Game Combo feature. However, Rivalry has admitted that Same Game Combo betting will be expanded soon. Their announcement of the Same Game Combo feature says "Keep your eyes peeled for other esports Same Game Parlays, potentially coming soon."
If you are interested in placing a same game combo bet now, Rivalry has made this easy to do. The Canadian sports betting site has slightly changed its user interface so that its players can easily identify which matches they can place Same Game Combo bets on.
Matches eligible for Same Game Combo bets will have a small pink brain icon next to them. Additionally, Rivalry have added a new category to their esports page, which allows you to see every Same Game Combo eligible match in one place. Same Game Combo bets can be placed pre-match or as live bets while the match is ongoing.
If you go to the Rivalry mobile app or website now, you will also find a tutorial on the top of the esports betting page explaining the ins-and-outs of Same Game Combo bets.
Rivalry are kings of esports betting in Ontario
The announcement of its new Same Game Combos esports betting feature is just another sign of why Rivalry is the king of esports betting in Ontario. While many sports betting sites in Ontario offer esports bets alongside their traditional sports betting offerings, Rivalry has made esports betting its main product.
In 2022, esports betting represented over 90% of Rivalry's sportsbook handle. In other words, 90% of the money bet by Rivalry users was bet on esports.
Additionally, Rivalry's customer base is significantly younger than other sportsbooks' in Ontario. 97% of Rivalry's active users are Millennials or Gen Z.Younger bettors are significantly more likely to bet on esports both now and in the future, which is why they are Rivalry's main target audience.
Steven Salz, the Co-Founder and CEO of Rivalry, said of his company's strategy. "Finding success among Millennial and Gen Z customers means being first to introduce new sports wagering experiences at the edge of technical and product innovation where this audience lives."
Esports betting primed for massive growth
Esports coverage may not dominate everyday sports coverage like hockey, basketball, and football, but it is a massive industry. This is clear when you look at esports betting revenue in Ontario and around the world.
According to a Business Research Insights study from 2021, the value of the esports betting market was $9.7 billion USD. The study went on to predict that the esports betting industry could be worth $24 billion USD by 2028. This would represent an annual growth of 13.8% per year, which outpaces BSI's predicted growth for the overall sports betting market. BSI predicts sports betting to grow at just 10% per year from 2023 to 2030.
It is difficult to find concrete numbers about the Ontario esports betting industry. What we can do is look at Rivalry's own revenue numbers. Because Rivalry is such a big player in the esports betting game, their revenue can give us a strong indication of where the Ontario esports betting market is heading.
Like many other legal online betting sites in Ontario, Rivalry entered the Ontario market in April 2022. In that year, Rivalry brought in $26.6 million CAD in revenue, which was a 140% increase compared to the previous year. Even more recent revenue numbers show us that esports betting is only going to go up.
Rivalry's Q1 2023 revenue was $12.0 million CAD. This was the company's highest-ever revenue in any quarter, and was a $7.2 million CAD or 151% increase compared to Q4 of 2022.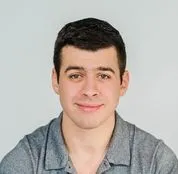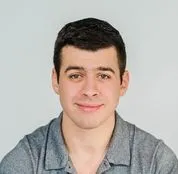 Noah Strang is an experienced sports writer having covered many professional sports leagues across North America. He has worked extensively covering the NHL and been accredited media for the Vegas Golden Knights in the past. He's also known as one of the best iGaming writers across Canada with extensive experience covering the development of legal sports betting across the country. He was born and raised in Vancouver, BC, and enjoys taking advantage of the coastline. When not writing, you can find him watching whatever sport is on TV or playing pickup basketball.