Rivalry, a Toronto-based online sportsbook, debuted a new Ontario sports betting app on Wednesday. This new app is a part of a company-wide strategy of targeting esports bettors and younger betting audiences. Users will also be able to bet on traditional sports using the Rivalry app.
In addition to targeting younger audiences, the new app demonstrates Rivaly's ambition as one of the fastest-growing online sports betting sites in Ontario.
Article Highlighs
97% of active Rivalry users are Millennial or Gen Z bettors.
The global esports betting industry will be worth USD 24 billion by 2028.
Rivalry is available in more than 20 countries and has a strong presence in Ontario
Rivalry app to focus on esports betting
Rivalry sportsbook has carved out a niche in the Ontario sports betting market as esports betting specialists. Unlike other sports betting sites in Ontario, esports betting is front and center at Rivalry. This is also the case with the new Rivalry app. This focus on esports lets Rivalry stand out among all the legal betting sites available in the province.
Rivalry announced their new app as having "the most comprehensive esports betting offering in Ontario." Rivalry app users will have the ability to bet on popular games like, "Counter-Strike: Global Offensive, League of Legends, and Dota 2." Additionally, the app will further engage mobile users by offering betting markets for mobile titles such as, "Call of Duty: Mobile, Free Fire, and Mobile Legends: Bang Bang."
The focus on esports betting is a part of an intentional strategy by Rivalry to target younger demographics, primarily young Millennials and Gen Z bettors. Rivalry's statement announcing its new app revealed that 97% active Rivalry users are Millennial or Gen Z bettors. Rivalry Co-founder and CEO Steven Salz believes a mobile app will encourage even more growth with those demographics. Salz described the Rivalry app as being a way to cater to Millenial and Gen Z's "unique consumption habits and betting preferences," which will ultimately "bring esports betting to more customers in the region."
With so many young customers, Rivalry is setting itself up to be a player in the Canadian sports betting market for years to come.
Esports betting in Ontario becoming more popular
If you look at revenue numbers for esports betting in Ontario and around the globe, it becomes very clear why Rivalry is targeting this market. Esports betting is one of the fastest growing sports betting markets in the world.
A recent esports betting study found that the 2021 esports betting market was valued at USD $9.7 billion. The study also predicted that the global esports betting industry will be worth USD 24 billion by 2028, which would be an annual growth of 13.8% per year. For comparison, the overall global sports betting market is only expected to grow by about 10% per year from 2023 to 2030.
In Ontario specifically, we can use Rivalry's own revenue numbers to show just how much esports betting is growing in Ontario.
Rivalry entered the Ontario market in April 2022. In its first year of operation in Ontario, Rivalry brought in CAD $26.6 million in revenue. This was a 140% increase in revenue compared to the year prior. Rivalry also revealed that 90% of sports betting handle (i.e., the amount of money bet) went to esports wagers. There are very strong signs this trend will continue. Rivalry's first quarter revenue in 2023 was CAD $80 million more than Q1 2022. This represents a 199% percent increase.
Rivalry expects to continue to grow
In addition to raking in record esports betting revenue and launching a new sports betting app in Ontario, Rivalry are planning on expanding even further out of Ontario. At time of writing, Rivalry is available in more than 20 countries with licenses from the Isle of Man, iGaming Ontario (the Alcohol and Gaming Commission of Ontario), and from the government of Australia. In its app announcement, Rivalry disclosed that it was planning on securing licenses from more countries.
Being so openly ambitious about pursuing growth is one of the major hallmarks of what makes Rivalry unique compared to other sports betting sites in Ontario. The Rivalry website contains a detailed page for potential investors outlining quarterly growth, profits, and other metrics that might be of interest to an investor.
All of this to say that Rivalry may be a sportsbook worth looking out for in the future, especially if you are as bullish on esports betting as Rivalry seems to be.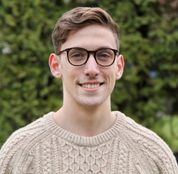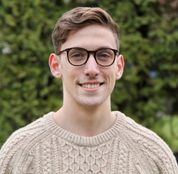 Julian Miller is a Canadian writer and an avid sports fan. He has years of experience in the iGaming industry, having started writing while completing his university studies in Montreal, Quebec. In 2022, he graduated, and has since been working full-time in the iGaming space. He has a particular fondness for the English Premier League — though he also has plenty of experience covering football, basketball, and other sports.