A burning question in the Canada sports betting market is whether Quebec should open the door to private sector sportsbooks? This is the question on everyone's mind following a recent announcement from the newly-formed Quebec Online Gaming Coalition (QOGC). This advocacy group believes it is time for Quebec to follow Ontario and welcome legal, private sector sports betting in Quebec.
The QOGC view the Ontario sports betting model as the ideal model for legal sports betting in Quebec. Ontario legal sports betting is a mix of public and private sportsbooks. All sports betting in Quebec is run through the provincial lottery, Loto-Quebec.
Article Highlight
QOGC online sportsbook members include DraftKings, BetMGM, BetRivers, Betway, Bet99, and
The Ontario sports betting model has been extremely profitable.
Two thirds of Quebecers want to legalise sports betting
What is the Quebec Online Gaming Coalition and what is their goal? 
The QOGC is a new advocacy group made up of private sector sports betting companies. Notable QOGC members include DraftKings, BetMGM, BetRivers, Betway, Bet99, and FanDuel.
These sportsbooks officially announced the creation of the QOGC last week in a statement that also outlined the group's specific goals. The QOGC describe their goal as wishing "to work with the Quebec government, local lottery corporation and responsible gaming stakeholders to develop a transparent regulatory framework for online gaming in Quebec." This would allow QOGC members (sports betting companies) to access a market currently unavailable to them.
More specifically, the QOGC is committed to changing the current Quebec sports betting landscape from a purely public sector industry to an industry that also contains private sector companies alongside the public option. In the QOGC's opinion, the Ontario sports betting market is what Quebec should strive to be.
The Coalition said in their first statement that, "we wish to help foster a responsible and safe environment that protects consumers all while providing revenues to the Quebec government through licensing and taxing model – similar to Ontario" (emphasis added).
Why the Ontario sports betting model is the template for sports betting in Quebec
The Ontario sports betting model is an attractive sports betting model for Quebec for three reasons. First, the Ontario sports betting model has been extremely profitable. Second, legal sports betting in Ontario is a mix of public and private sector options, so the province can make money alongside private sportsbooks. Finally, the Ontario model is an attractive model because it is the easiest to implement. Let's take a look at each of these reasons a little more closely.
The first year of legal online gambling in Ontario, including sports betting, earned Ontario over $1.6 billion in revenue. These numbers come from iGaming Ontario, which is Ontario's new regulatory body for online gambling. $1.6 billion in revenue puts Ontario within the top five online gambling jurisdictions in North America. Sportsbooks see these numbers and think they can replicate Ontario's success in Quebec.
According to an Ontario lottery (OLG) executive, Ontario may be the biggest iGaming market in the world, when you consider what the public sector brought in. This is a strong sign that the government of Ontario is making quite a bit of money from its lottery-run online gambling operations. The possibility of public profits could incentivize Quebec to copy Ontario's legal sports betting model.
Finally, Ontario proves legal private sports betting can be done in Canada. Prior to 2021, sports betting was wholly illegal in Canada. Once sports betting was legalised, Ontario took the ambitious step of creating its own legal sports betting market. Based on the numbers we mentioned earlier, Ontario's experiment has been successful. This success should make Quebec more willing to take the leap into the world of private sector sports betting.
Will Quebec adopt the Ontario sports betting model?
The reasons to adopt an Ontario-style legal sports betting regulatory landscape are clear. Whether Quebec will actually do it is much more complicated.
The QOGC published survey results showing that Quebecers are very much in favour of adopting a model like the Ontario sports betting model. Specifically, the survey showed that two thirds of Quebecers want regulated sports betting. The survey also showed that respondents think taxes raised from gambling should be used for responsible gambling efforts as well as other non-gambling related programs.
With all that being said, there appears to be no desire for legal sports betting in Quebec inside the Quebec government. In a recent interview following the QOGC's announcement, Loto-Quebec spokesperson Renaud Dugas said, "In Quebec, the rules could not be clearer: if it's not Loto-Quebec, it's not legal."
Additionally, Quebec once discussed legal sports betting but then tabled those discussions permanently. This was back in 2014. This means it has been nearly 10 years with no government discussions about legal sports betting. The QOGC is trying to reignite these discussions. Whether they will be successful is still to be seen.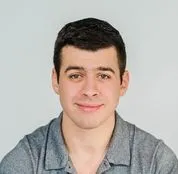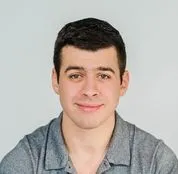 Noah Strang is an experienced sports writer having covered many professional sports leagues across North America. He has worked extensively covering the NHL and been accredited media for the Vegas Golden Knights in the past. He's also known as one of the best iGaming writers across Canada with extensive experience covering the development of legal sports betting across the country. He was born and raised in Vancouver, BC, and enjoys taking advantage of the coastline. When not writing, you can find him watching whatever sport is on TV or playing pickup basketball.