iGaming Ontario, a regulatory body for the iGaming market in the province that has been around for years made a large announcement. Until recently, they had never released a breakdown of wagers and revenue for major areas like sports betting, online poker, and casino gaming.
So, when it released data from its first quarter 2023 report, it rightfully became big news across the province. Here are the biggest takeaways from the Q1 report, including a surprising revelation about poker revenue in Ontario.
Article Highlights
For the first time ever, iGaming Ontario (iGO) gave a detailed breakdown of its revenue and wagers for sports betting, casino gaming, and online poker
Poker, in its first full year of operation, generated $40 million CAD in revenue and $992 million CAD in wagers, equaling out to just 2.9% of annual revenue and 2.8% of total wagers
Total number of gaming websites and operators tracked by iGO improved from 18 operators and 31 websites in the opening quarter to 46 operators and 71 gaming websites by Q1 2023
The majority of revenue and wagers accounted for in Q1 2023 came from online casino gaming, with sports betting being next
iGaming is Growing in Ontario
While the headline from most of the stories about this quarterly report is about the poker numbers, another matter worth discussing is the growth that iGO has experienced regarding the number of operators and sites that they track.
In the opening quarter for online poker, sports betting, and casino gaming (launched April 4, 2022), there were only 18 operators and 31 websites being tracked by iGO. As of the Q1 2023 report, those numbers more than doubled.
There are now 46 operators and 71 gaming websites that are being tracked by iGO. That kind of sharp growth bears watching going forward and it's a wonder when those numbers will begin to plateau.
The legal betting sites in Ontario have continued to grow as the industry has blossomed in the province.
Poker is a Small-Time Earner
Perhaps the most interesting revelation from this report is how little poker factors in when it comes to total annual revenue. Not only that but poker accounted for even less than that when it comes to total wagers.
iGO estimates that just 2.8% of total wagers between poker, online casino gaming, and sports betting came from poker itself. Of the total revenue generated, poker accounted for just 2.9% as well.
While the sample size is relatively small (it has been just a year, after all) it does show that the majority of the money lay between sports betting and the online casino. While those poker numbers may continue to grow with time, there may be a shift in focus as far as what operators promote.
The interesting thing of note is that sports betting had a strong initial showing. It accounted for 25% of total gaming revenue ($104.4M) and had the second-most total wagers at 14% ($1.5B). Comparably, peer-to-peer poker had just $11.4M of total gaming revenue.
Strong Showing From iGO
The Q1 2023 report showed that things are going quite well for the Ontario regulatory entity. Net debt came down, free cash flow (FCF) went up by 21% ($284M), net profit after tax (NPAT) was up 22% ($412M), and earnings before interest, taxes, depreciation, and amortization (EBITDA) was also up 22% ($533M). These are all quarter-over-quarter numbers, showing major growth.
That equates to a lot of good news for shareholders. In Q1 2023, shareholders were paid out a record $106M in dividends. Given that this is the early days of regulated online gambling across the board, it stands to reason that those numbers should be strong in Q2 2023 as well.
Still a Ways to Go to Catch the U.S.
The interesting thing to note is that, while casino games in Ontario accounted for nearly 78% ($21.2B) of total wagers and two-thirds of overall gaming revenue, the numbers don't quite stack up to those of competitors south of the border.
For instance, Pennsylvania had a total of $1.4B in Q2 2023. That breaks down to $135M last month in revenue for Ontario whereas Pennsylvania handled more than $373M. That said, Pennsylvania was one of the earliest adopters of a move to legal online gaming.
There clearly is room to grow in the iGaming industry, it is just a question of whether or not poker numbers will grow and claim a bigger share of the market.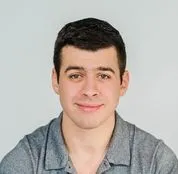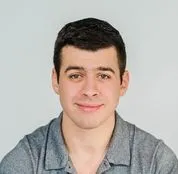 Noah Strang is an experienced sports writer having covered many professional sports leagues across North America. He has worked extensively covering the NHL and been accredited media for the Vegas Golden Knights in the past. He's also known as one of the best iGaming writers across Canada with extensive experience covering the development of legal sports betting across the country. He was born and raised in Vancouver, BC, and enjoys taking advantage of the coastline. When not writing, you can find him watching whatever sport is on TV or playing pickup basketball.