Ottawa Senators centre Shane Pinto has officially been suspended for 41 games after the NHL discovered he was involved in gambling-related activities. The suspension is retroactive to the first game of the Senators' season even though Pinto is a restricted free agent. It is the first suspension related to gambling that the NHL has had to face, though there are other leagues that have had to deal with this issue.
Article Highlight
This is the first gambling-related suspension by the NHL.
Pinto will be suspended 41 games, retroactive to the 1st game of the Senators' season.
Pinto's U.S. gambling account was flagged through an NHL integrity protection partner, who alerted the league.
Doing something historic in the NHL is usually a good thing but it most certainly isn't in this case. Ottawa Senators forward Shane Pinto became the first player in league history to be suspended for gambling-related activities. He was hit with a 41-game ban.
How the Suspension Came to Be
The investigation into Pinto actually began a few weeks ago. Pinto had an online gambling account with a U.S.-based sportsbook, according to the Ottawa Sun. It was then flagged by an NHL integrity protection partner. From there, the league was alerted as it was "because of unusual activity."
After the investigation was completed on Wednesday, the historic sentence came down. Pinto, who is a restricted free agent who has until December 1 to sign a new contract, was given a 41-game suspension. It is a heavy suspension that goes to show that the league is serious about its players being involved in gambling.
The NHLPA has been aware of the investigation as it is when there are legal matters involving its players. According to the NHL/NHLPA collective bargaining agreement, "gambling on any NHL game is prohibited." The rule is posted in every NHL dressing room as well. There is also information in the NHL constitution, which covers everything from the powers of the commissioner to ownership rules.
Comments From Pinto and the League
What is interesting to note is that Pinto reportedly did not wager on an NHL game. "The League's investigation found no evidence that Pinto made any wagers on NHL games," said a league source.
The Senators also issued a statement on the matter. "Shane is a valued member of our hockey club; an engaging, intelligent young man who made poor decisions that have resulted in a suspension by the National Hockey League. We know he is remorseful for his mistakes. The Ottawa Senators fully support the NHL's rules on gambling."
"While saddened to learn of this issue," the statement continued, "the entire organization remains committed to Shane and will work together to do what is necessary to help provide the support to allow him to address his issues and become a strong contributor to our community."
Other Gambling Suspensions in Professional Sports
This is the first gambling-related suspension in the NHL since sports wagering became legal in the United States in 2018. That led to several sponsorship and partnership agreements between sportsbooks and the league. The Senators also became the first team to feature a gambling advertisement on their helmets thanks to a deal with Bet99.
Perhaps the biggest suspension to date – aside from the famed Pete Rose ban from MLB – came in March 2022. Then Atlanta Falcons receiver Calvin Ridley was suspended for one year after it was discovered he was involved in sports betting. Likewise, Detroit Lions receiver Jameson Williams was suspended six games this season for wagering while on team premises.
With the legalization of sports betting in the U.S. and Canada, pundits worried about when – not if – this would become an issue. And while a single NHL player isn't cause for panic, it does create a potentially slippery slope that the league must navigate going forward.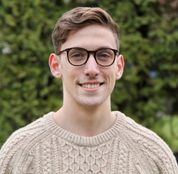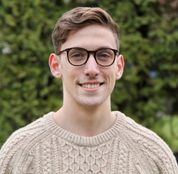 Julian Miller is a Canadian writer and an avid sports fan. He has years of experience in the iGaming industry, having started writing while completing his university studies in Montreal, Quebec. In 2022, he graduated, and has since been working full-time in the iGaming space. He has a particular fondness for the English Premier League — though he also has plenty of experience covering football, basketball, and other sports.