A study that was released more than two years ago, it was revealed that the number of Islanders at risk from gambling went up three-fold from 2005 to 2019. The study was finally released to the public a month ago, concluding that more than 11,000 Prince Edward Island residents experienced some form of gambling risk.
Article Highlight
Islanders at risk from gambling went up to 8.6 percent, more than three times what it was in 2005 (2.8 percent).
The study was conducted from 2005 to 2019.
The study only recently became available last month, indicating that more than 11,000 P.E.I. residents are at some level of risk from gambling.
A study conducted from 2005 to 2019 revealed that nearly nine percent of the adult population is experiencing some level of risk as it relates to gambling. That jump is more than three times what it was 18 years ago, showing a slow but steady incline.
The study, conducted by researchers at UPEI, was created as part of the national program called SPOR (Strategy for Patient-Oriented Research, which informs public health decision-making. As it stands, the current number is 8.6 percent of the population, up from 2.8 percent in 2005.
Risk of Gambling Harm
In addition to the aforementioned discovery, it was also concluded that those between the ages of 18 and 34 were three times as likely to be at risk from the potential harms of gambling than those who are 55 or older. On the other hand, those who participated in online gambling were 3.6 times more likely to be at risk compared to those who gamble in person.
With the advancement of legal sports betting and casino gaming across Canada, gambling harm is a growing topic. As more and more people get access to gambling activities, Canada is looking to stay on top of the risk of gambling harm.
Important Comments
Mary-Ann Standing, part of the team of epidemiologists that conducted the research, indicated that the harm could range from, "harms to their financial situation or their household's financial situation, to their personal relationships, to their mental health…There's lots of different aspects of someone's life that could be impacted by their gambling."
Peter Bevan-Baker of Green MLA said that his party was particularly surprised to hear about the existence of this 2019 study. It was referenced as part of a responsible gambling strategy drawn up by the province. Bevan-Baker indicated that the biggest concern had to do with figures pertaining to young Islanders between ages 18 and 34.
"That's also the population that uses online gambling which we know is more problematic," said Bevan-Baker. He also said that he hoped this would stop the government's plans, which were put on indefinite hold back in 2021. Those plans included launching its own online casino with the help of the Atlantic Lottery Corporation.
Lottery Revenues
Finance Minister Jill Burridge said last month that P.E.I. has no plans currently to go forward with an online casino. The other three Atlantic provinces have already agreed to move forward with those plans, however. But even without the presence of an online casino, P.E.I. has had back-to-back years of record-breaking lottery revenues.
The fiscal year ending with March 31, 2023, showed that the Atlantic Lotteries Corporation returned $29.3 million in profits, which is a 25 per cent jump from the year before. That number represents nearly double what the province got back in 2020-21. Of course, the pandemic led to a steep dip in the province's lottery revenues.
Even then, profits rebounded before long. The revenues received from last year are more than 60 per cent higher than the five-year average that preceded the pandemic. The largest increase in profit comes from lottery sales, which have more than doubled since the pandemic. This has to do partially with the approval of single-game sports betting across Canada.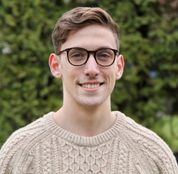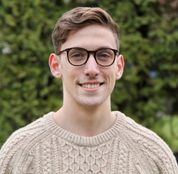 Julian Miller is a Canadian writer and an avid sports fan. He has years of experience in the iGaming industry, having started writing while completing his university studies in Montreal, Quebec. In 2022, he graduated, and has since been working full-time in the iGaming space. He has a particular fondness for the English Premier League — though he also has plenty of experience covering football, basketball, and other sports.