Ontario's legal iGaming market turned a year old last month. Despite its young age, Ontario is already the number one iGaming market in the world, according to Andrew Darley, the Vice President of iGaming at the Ontario Lottery and Gaming Corporation (OLG).
Darley, speaking at the SBC Summit North America, revealed that he believed Ontario's iGaming market is the top iGaming market in the world by revenue. Daley bases his claim on OLG revenue that has yet to be released to the public, so his claims cannot be confirmed.
Article Highlights
Ontario is the first Canadian province to establish a robust igaming regulatory regime.
Private sector igaming operators earned $1.4 billion in total gaming revenue during Ontario's first year of legal gaming.
You should expect major changes over the coming years.
Explaining Ontario's iGaming market
Online gambling in Canada and Ontario was forced to undergo a revolution following changes to the Canadian criminal code in 2021 by the Canadian Parliament. The most significant change was the approval of Bill C-218 and the legalisation of sports betting.
Prior to 2021, the only forms of legal sports betting available in Ontario were wagers on horse racing and provincial lotteries offering multi-result (parlays) sweepstakes. Bill C-218 legalised single-game sports betting and led to many legal sports betting sites being created. Provinces are responsible for creating their own sports betting and igaming laws. Ontario is the first Canadian province to establish a robust iGaming market that includes privately owned sportsbooks that allow single-game wagers.
iGaming Ontario, the Alcohol and Gaming Commission of Ontario (AGCO), and OLG work together to regulate and run a mix of private and public sector igaming operators. Most other provinces are limited to just having state-run online gambling. The US iGaming market, which is often seen as a template for Canadian igaming, relies almost entirely on the private sector.
According to Daley, this unique mix of state-run and private sector operators is an important factor in Ontario's early igaming successes and a model for Canada sports betting markets.
Ontario is already a top 5 iGaming market in North America. OLG claims Ontario is number one in the world.
iGaming Ontario released a huge amount of data in a report last month to celebrate legal iGaming's one-year anniversary in Ontario. The most eye-catching numbers from this data dump were the total amount of money wagered and the private sector revenue.
According to iGaming Ontario, over 1.6 million iGaming player accounts wagered $35.6 billion in total wagers. Private sector igaming operators earned $1.4 billion in total gaming revenue during Ontario's first year of legal igaming. $1.4 billion in annual revenue puts Ontario solidly inside the top five igaming markets in North America.
iGaming Ontario's revenue numbers are the only concrete numbers we have pertaining to igaming revenue in Ontario so far. However, according to Darley and OLG, these numbers are far from the complete picture.
Darley told SBC Summit North America attendants, "I can't give the full number, but we have continued to grow. I would say confidently, if you add our number to the [iGaming Ontario] numbers, we are the number one market in the world."
Daley further adds that if OLG numbers were published, that the Ontario iGaming market would be taken much more seriously than many of the competing US markets. However, OLG numbers will remain confidential for the time being as there are no plans to release them.
What's next for Ontario's igaming market?
Ontario's igaming market is still in its infancy, so you should expect major changes over the coming years. Like the market itself, changes will come from both the private and public sectors.
Public sector changes will come in the form of new regulations as iGaming Ontario, OLG, and AGCO identify new threats to the public and the igaming operators they regulate. One major regulatory change is already in the works with iGaming Ontario and AGCO considering a ban on athletes and celebrities appearing in advertisements for igaming operators.
Marina Bogard, the Managing Director of Betsson in North America, predicts changes in the private sector as Ontario's iGaming market matures. Bogard predicts Ontario's iGaming market will consolidate with many operators leaving the market completely. "There will be the top three or four, and then you're gonna have a few down at the bottom, and the rest are either going to get acquired or be out of business," says Bogard.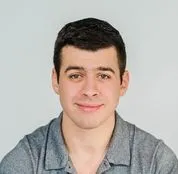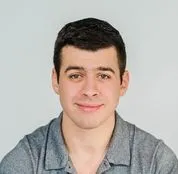 Noah Strang is an experienced sports writer having covered many professional sports leagues across North America. He has worked extensively covering the NHL and been accredited media for the Vegas Golden Knights in the past. He's also known as one of the best iGaming writers across Canada with extensive experience covering the development of legal sports betting across the country. He was born and raised in Vancouver, BC, and enjoys taking advantage of the coastline. When not writing, you can find him watching whatever sport is on TV or playing pickup basketball.