Legal iGaming in Ontario officially celebrated its one-year anniversary last week. Ontario was the first Canadian province to legalize online gambling and sports betting. According to iGaming Ontario, Ontario's iGaming regulatory body, there are over 1.6 million registered iGaming accounts in Ontario. The average spend of those 1.6 million accounts is about  $69 per month. In total, owners of these accounts have wagered over $35 billion and helped the iGaming industry in Ontario rake in $1.4 billion in total revenue. These numbers put Ontario firmly among the top 5 iGaming jurisdictions in North America.
Article Highlights
It's been one year since Ontario created iGaming Ontario
Ontario now has 1.6 million iGaming Ontario accounts, spending ove $35B in one year
This puts Ontario inside the top 5 jurisdictions worldwide for iGaming
Legal Gaming Dominates and continues to grow
iGaming Ontario was created by the Alcohol and Gaming Commission of Ontario (AGCO) to regulate online gambling in Ontario following sports betting legalisation in Canada all the way back in 2018. iGaming Ontario's main goal is to make sure people are using legal iGaming companies and not black market or "grey" market sites offshore. So far, iGaming Ontario has succeeded.
According to an AGCO survey conducted by Ipsos March 2023, close to 85% of online gamblers in Ontario gambled online at operators regulated and licensed by iGaming Ontario.
Before Ontario revolutionised their iGaming market in 2022 with iGaming Ontario, it was believed that over 70% of online gambling was done at unregulated iGaming operators.
This data was revealed by Ontario Attorney General Doug Downey, iGaming Ontario Executive Director Martha Otto, and iGaming Ontario Board Chair Dave Forestell at a Canadian Gaming Association event at the Toronto Region Board of Trade last week to celebrate iGaming's one year anniversary in Ontario.
Celebration is definitely the right word to describe the tone of the conference. Forestell declared during the conference that "Ontario has one of the best online gaming markets in the world." Downey reinforced this sentiment by saying that iGaming Ontario had transformed Ontario into a "global leader" in the iGaming sector.
Another key message from the Canadian Gaming Association convention was one of growth. When iGaming was first legalized, there were just 12 regulated iGaming operators in Ontario. Now, that number is over 40.
Basketball is Ontario's favourite sport to bet on
Hockey may be Canada's favourite sport, but basketball is the Ontarian bettor's favourite sport.
28% of all betting wagers in Ontario were wagers on basketball. This isn't too surprising considering the popularity of the Toronto Raptors in Ontario. What's more surprising is that soccer is the second most popular sport among Ontarian bettors Soccer is the most popular sport in the world and most Ontarian sportsbooks are based in huge soccer markets, so maybe this number should not be that surprising either.
15% of betting wagers were on soccer, followed by football at 14%, and then finally hockey at 9%. Baseball ranked last among North America's "Big Four" sports with just 8% of the sports betting market's wagers.
Outside of sports, slot games were incredibly popular. Nearly 50% of all online casino wagers were on online slots. Live dealer poker was also incredibly popular with Ontarians last year. A third of all casino wagers went to live dealer games.
Ontario leads the way in Canada
When Ontario's iGaming market opened last year, it was the first of its kind in Canada. Since then, very little progress has been made at regulating iGaming in Canada's other markets. Most provinces have state-run online lotteries, but none have embraced private sector investment like Ontario has.
Ontario's very public celebration of their successful iGaming market could inspire other provinces to follow Ontario and fast-track private iGaming investment in their provinces.
If the will is there from the provinces, it wouldn't take long for private operators to enter their markets. Multiple iGaming operator executives spoke very highly of Ontario's iGaming market, including a bet365 executive the Managing Director of BetRivers casino and sportsbook.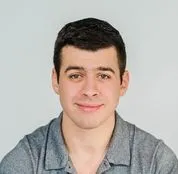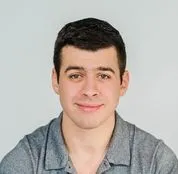 Noah Strang is an experienced sports writer having covered many professional sports leagues across North America. He has worked extensively covering the NHL and been accredited media for the Vegas Golden Knights in the past. He's also known as one of the best iGaming writers across Canada with extensive experience covering the development of legal sports betting across the country. He was born and raised in Vancouver, BC, and enjoys taking advantage of the coastline. When not writing, you can find him watching whatever sport is on TV or playing pickup basketball.