Ontario's legal online gambling market is now over a year old. Financially, iGaming Ontario and the 40+ online gambling operators in Ontario have been a great success, but not everyone is happy. Some people are upset by the number of gambling advertisements and the content of these ads.
The AGCO has proposed a ban on athletes or celebrities appearing in iGaming advertisements
Many famous people such as Wayne Gretzky and Jamie Foxx currently appear in these advertisements
There are growing concerns over the number of gambling advertisements in Ontario
To address these concerns, the Alcohol and Gaming Commission of Ontario (AGCO) has proposed a ban on athletes and celebrities appearing in ads for Canadian betting sites. AGCO claims this proposed ban is to minimize "potential harm to youth and children."
AGCO is taking comments on this issue until May 8, so it's unlikely the ban would come before this summer.
Celebrities and athletes in ads is an "emerging risk"
Because iGaming is a very new industry in Ontario, one of AGCO's main roles is to address "emerging risks" associated with online gambling.  Their proposed ban on athletes and celebrities in ads is a part of the agency's mandate. In a statement on their website, AGCO said, "[AGCO] has identified advertising and marketing approaches that strongly appeal to persons who are under the legal gaming age through the use of celebrities and/or athletes" as a potentially harmful practice in Ontario. AGCO added, "Concern regarding the potential harmful impact on the most vulnerable population, underage persons, remains high."
To address these concerns, AGCO's proposed amendment would ban active and retired athletes from appearing in advertisements for online gambling operators. The ban would also "prohibit the use of cartoon figures, symbols, role models, social media influencers, celebrities or entertainers who are reasonably expected to appeal to minors" from appearing in ads.
Ban is a part of a growing anti-gambling advertisement movement
Online gambling restrictions all across North America are being loosened and repealed all throughout North America. The same cannot be said for online gambling advertisements. There is a growing movement all over the world to put more restrictions on gambling ads that promote legal betting sites. This grassroots movement to address the devastating effects of gambling addictions and impacts of these ads on young people has resulted in concrete legislation in some of the biggest gambling markets in the world.
In 2022, the United Kingdom passed a similar ban to the one AGCO is proposing in Ontario. Just last week, the Premier League took the progressive step of banning gambling sponsors on Premier League kits. The Italian government passed a similar anti-sports betting advertisement ban all the way back in 2018.
Earlier this year, the US took a step towards regulating online gambling advertisements as well when Paul Tonko, a federal representative from New York, proposed a blanket ban on sports betting advertisements on TV, radio, and the internet. Given the complicated and tedious nature of US politics, it's unlikely this ban will be passed any time soon, but the proposal is exemplary of the kinds of bans we should expect to see in the coming years.
How AGCO's ban will affect online gambling in Ontario
In its short one-year history, legal online gambling in Ontario has proved to be a big business.
Ontario is now home to over 1.6 million registered online gambling accounts across the 40+ regulated online gambling operators in Ontario. These operators have received $35 billion in bets, resulting in over $1.4 billion in total revenue. On average, Ontario's online gamblers wager $69 per month. Taking everything into account, Ontario is now within the top five online gambling jurisdictions in North America.
It's impossible to say how much of this success is due to celebrity sponsorships, but it's impossible to deny the sheer number of celebrities and athletes who are also cashing in on online gambling in Ontario. Legendary Canadians and current stars, like Wayne Gretzky and Connor McDavid, are paid big bucks to appear in sports betting ads. These ads now dominate the airwaves when watching Canadian sports. This ban would put a stop to this.
It will be some time before we see these changes come into effect though. AGCO is accepting public comments about the proposed ban until May 8. Additionally, the agency clarified the ban will "take effect three months following the publication of the final standard on the AGCO website." Therefore, the earliest we could see this ban is sometime in the summer.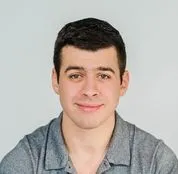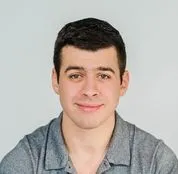 Noah Strang is an experienced sports writer having covered many professional sports leagues across North America. He has worked extensively covering the NHL and been accredited media for the Vegas Golden Knights in the past. He's also known as one of the best iGaming writers across Canada with extensive experience covering the development of legal sports betting across the country. He was born and raised in Vancouver, BC, and enjoys taking advantage of the coastline. When not writing, you can find him watching whatever sport is on TV or playing pickup basketball.