Legal iGaming operations have now been available for a full year in the Canadian province of Ontario. The excitement for legal betting sites in Canada has reached a fever pitch. Prior to a year ago, it was necessary for sports gamblers to rely on legally gray or outright illegal markets to lay a wager. Now, they can use the legal sports betting markets available to them.
Article Highlights
Ontario has now had a legal online iGaming market for a full year
There are three dozen unique operators with a license in Ontario, giving gamblers plenty of choice
Players have moved to legal sites from offshore options
Handle is higher than expectations for the first year
The first year take for iGaming in Ontario beat expectations. It didn't matter that Canada didn't qualify for the FIFA World Cup or that the Toronto Maple Leafs had a less than impressive season, sports bettors still wanted to get in on the action. For the first year of legal iGaming in Ontario, sports bettors risked a total of $35.6 billion CAD. This netted the sports betting sites a handle of $1.4 billion CAD in total profits.
Numbers like this rocketed Ontario to near the top of the charts for legal jurisdictions across the continent. The province now ranks as one of the top five jurisdictions for sports gambling in North America, and this is still just the first year of legal sports wagering in Ontario.
Ontario Shines in a Busy Market
It is not as though Ontario was the first jurisdiction in North America to legalize sports wagering. In fact, there are several others that have done so before Ontario got in on the practice at all. However, Ontario is shining strong in a market that is very crowded.
One way that Ontario has kept itself ahead of the competition is by being lenient on the number of operators that are allowed to participate. Ontario has a total of 36 operators as of January 2023, and they operate a total of 68 websites in total including top sportsbooks like Caesars and BetMGM. This far surpasses what is offered in various states in the United States. Colorado and New Jersey each have about a dozen operators each, but that is a far cry from what Ontario offers.
Players are allowed to pick and choose which operators they want to go with when they are playing in Ontario, and they love the flexibility.
Players have moved to legal sites
Playing on gray or illegal sites was the only option for players who simply couldn't resist the draw of placing a wager in years past. However, most of those players have now moved over to legal sportsbooks. One estimate puts the number of players now placing their bets on legal sportsbooks in Ontario at 85%.
Wagers that used to be going offshore to illegal operators are now staying within the borders of Ontario, and that is something that helps to build a stronger gambling culture within the providence.
More Growth Ahead
April 4th, 2023 marked one year of legal iGaming in Ontario, but that is hardly the stopping point for this phenomenon. Instead, the gambling commission in Ontario intends to continue to power the legal gambling market forward.
The growth projections for the legal gambling market are strong. Given the fact that Ontario is as liberal as it is on allowing more operators in, the odds are high that many more providers will embrace the opportunities that are available there. In fact, when the barriers are too high for some of the operators to get into certain markets in the United States, it might be possible to get into the Ontario markets instead.
Ontario is the first province in Canada to open up to iGaming. Therefore, it may begin to experience even more competition as other providences likely follow suit. However, the overall growth of the sports gambling market in Canada is expected to be explosive.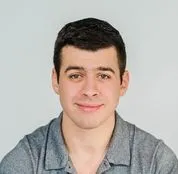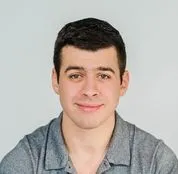 Noah Strang is an experienced sports writer having covered many professional sports leagues across North America. He has worked extensively covering the NHL and been accredited media for the Vegas Golden Knights in the past. He's also known as one of the best iGaming writers across Canada with extensive experience covering the development of legal sports betting across the country. He was born and raised in Vancouver, BC, and enjoys taking advantage of the coastline. When not writing, you can find him watching whatever sport is on TV or playing pickup basketball.