There have been plans for some time now to launch online poker in the province of Saskatchewan. Those plans have been in motion since the British Columbia Lottery Corporation (BCLC) signed a vendor agreement with the Saskatchewan Indian Gaming Authority (SIGA) back in June 2022.
But there has been yet another delay in the official launch of the platform, putting an unknown date on that launch. The good news is that the province continues to openly embrace the iGaming industry. After all, sports betting sites and online casino gaming have been available to bettors in the province since November. The platform also added live dealer games back in January.
There are a few key pieces of information that deserve a closer look. What is going on with the launch of online poker in Saskatchewan and when can we expect it to be available to players in the province?
Canadian Poker Network (CPN)
The Canadian Poker Network (CPN) is a network covering multiple provinces. That said, it is running on a somewhat outdated version of IGT software. It originally launched back in February 2011, beginning as a peer-to-peer network between players in Quebec, Manitoba, and British Columbia. Players in Manitoba and British Columbia have access through the PlayNow platform, while Quebecers use an iGaming site from Loto-Quebec called Espace Jeux.
If there is bad news to take out of the recent news – aside from there being another delay – it is that Saskatchewan is still not formally involved in the CPN yet. As a matter of fact, they can't become an official member until PlayNow launches the online poker platform in the province.
Liquidity is shared on the network among players from each of the aforementioned provinces. When Saskatchewan joins, they will be the smallest of the provinces in regard to population. Saskatchewan has 1.1 million residents. Of those, around 840k are at least 20 years old.
When Saskatchewan does officially take its place in the CPN, the next question will be whether or not it is time to upgrade the aforementioned software. It is entirely possible that may not change for the foreseeable future.
Previous delays in the launch of Saskatchewan poker
The truly disappointing news here is that this isn't the first time that online poker's launch has been delayed in Saskatchewan. In fact, it is just the latest delay, the second since the announcement that online poker would be added to the province's online gaming platform.
Sports betting and online casino gaming were officially launched in Saskatchewan on November 3, 2022. Online poker obviously did not launch on that day and it wasn't even a shock because no one was really expecting it to launch at the same time. SIGA, after all, had warned that poker would probably not be part of the initial rollout. Initially, however, the belief from SIGA is that a future update to PlayNow in December would see the introduction of online poker.
That clearly did not happen. In January, SIGA officially rolled out its live dealer platform. Alanna Adamko, Director of Communications and Media Relations for the Saskatchewan Indian Gaming Authority said that the operator was waiting for an official launch announcement from the BCLC.
When asked if there was a more definitive time frame, Adamko only said that it would come "sometime in 2023." That said, she never clarified if that would be in the first or second half of the year, officially delaying the launch for the second time.
When can we expect the official launch?
Currently, there is no official date for the launch of online poker in Saskatchewan. It is also unclear if testing of the platform has led to the delay or if there are other issues at play. When asked recently about the launch, Adamko said, "I think we are too far out yet to provide an official comment on that."
This begs the question of when we can expect an official launch announcement. Adamko has also been quoted saying that development is still a work in progress and hinted that things could be delayed into 2024 before releasing.
For fans of both poker and the iGaming industry, this will be the most interesting topic for at least the rest of the year. It may be some time yet before we hear anything substantial about online poker launching in Saskatchewan.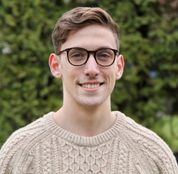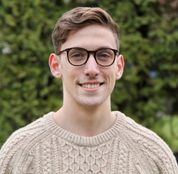 Julian Miller is a Canadian writer and an avid sports fan. He has years of experience in the iGaming industry, having started writing while completing his university studies in Montreal, Quebec. In 2022, he graduated, and has since been working full-time in the iGaming space. He has a particular fondness for the English Premier League — though he also has plenty of experience covering football, basketball, and other sports.