The Ontario Lottery and Gaming Commission (OLG) has just announced a $40.3 million distribution of Ontario igaming revenue to 29 local communities in the province. Each of these communities host Ontario casinos, bingo halls, and other gaming facilities. How much money each community received is based on a formula related to how many facilities a community hosts, among other factors.
So far this fiscal year (April 1, 2023 to March 31, 2024), OLG has given these 29 communities $83,865,131. Since 1994, host communities in the province have received more than $2 billion in Ontario casino and sports betting revenue.
Article Highlights:
OLG has distributed $40.3 million in gaming profit to 29 Ontario communities.
"100 per cent of OLG's profits are reinvested in the province," stress OLG.
OLG payments are slightly down compared to Q1 , but they should rebound in Q3.
100 per cent of OLG's profits given back to local communities
All $40,331,124 of OLG's investment in Ontario local communities came directly from OLG's casino, lottery, and other gaming profits. As the organisation stressed in their announcement of these payments, "100 per cent of OLG's profits are reinvested in the province."
With that being the case, not every community in Ontario gets to benefit from OLG's profit redistribution scheme. Only communities who host gaming facilities receive funding from OLG. These facilities include Ontario casinos, sportsbooks, bingo halls, and other gaming operations. A formula, which takes into account casino revenue, the number of gaming facilities, and other factors determines how much funding each community receives.
According to OLG, its distributions have been used to fund "priorities such as community infrastructure, parks and recreation and local health care facilities, benefiting families and local residents." 
Slight decline from quarter one
OLG has distributed $40.3 million to 29 Ontario communities. These funds came directly from OLG's own quarter 2 profits earned between July 1, 2023 and September 30, 2023. As we wrote about earlier this week, Ontario sports betting, online casino, and peer-to-peer poker revenue was down compared to quarter one of this fiscal year. This slight downturn is reflected in OLG's Q2 distribution.
In quarter one of OLG's fiscal year, which was between April 1, 2023 to June 30, 2023, the same 29 communities given funds this quarter were given $43.5 million dollars. If you know your maths, $40.3 million is less than $43.5 million, but not by much. If the reason for this slight decline is because of igaming revenues, we expect OLG payments to rebound in quarter three. 
Ontario sports betting could cause profit boom
iGaming Ontario Executive Director Martha Otton spoke at the Global Gaming Expo last week about the state of the Ontario sports betting and online gaming market. In her comments, she downplayed the declining Ontario igaming revenues.
"The Q2 results are very consistent and stable with what we saw in Q1," said Otton. She further explained "When you take into consideration the months we just covered, which you know is slow sports (period), we're very pleased."
Since the legalisation of sports betting in Canada, online sports betting sites in Ontario have played a key role in the Ontario gaming market. Online sportsbook revenue generally makes up 20-25% of total igaming revenue in Ontario. With the NHL, NBA, and soccer seasons now in full swing, sportsbooks should be taking in a lot more bets, which means more profits for iGaming Ontario and OLG.
Other portions of the Ontario igaming sector, such as online casino gaming, which contributes more than 70% of Ontario's total igaming revenue, typically do not fluctuate like sports betting, so we don't see OLG profits dropping in quarter three.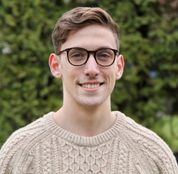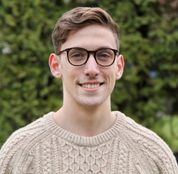 Julian Miller is a Canadian writer and an avid sports fan. He has years of experience in the iGaming industry, having started writing while completing his university studies in Montreal, Quebec. In 2022, he graduated, and has since been working full-time in the iGaming space. He has a particular fondness for the English Premier League — though he also has plenty of experience covering football, basketball, and other sports.