The rapid rise of legal sports betting in Ontario over the past year has largely been greeted with plaudits, but not everyone is happy with the amount of sports betting ads now dominating Ontario airwaves.
Activist groups, politicians, sports people, and even persons involved in the world of online gambling in Ontario are becoming increasingly vocal about pressuring the Alcohol and Gaming Commission of Ontario (AGCO) to do something about the number of sports betting advertisements being broadcast in Ontario.
Article Highlight
Supporters of limiting sports betting ads come from all walks of life.
AGCO is already considering a ban on celebrities, athletes, and other social influencers from appearing in advertisements.
Ontario iGaming operators brought in $1.4 billion in total revenue.
Momentum building on multiple fronts
While it is ultimately up to AGCO whether iGaming advertising rules are changed in the near future, supporters of limiting sports betting ads come from all walks of life.
In government, Ontario Liberal Party leader John Fraser and New Democratic Party MPP France Gélinas have been the most vocal critics of AGCO's current advertising regime.
Fraser released a statement on Twitter criticizing the prevalence of sports betting advertisements during broadcasts of live sports in Ontario. The Liberal Party leader described "the sheer volume" of advertisements for sports betting in Ontario as an inescapable "constant pressure" that is potentially dangerous to children and those who are vulnerable to gambling addictions.
With legal sports betting sites growing in Ontario, the topic of how they promote themselves has come under the spotlight.
Gélinas, meanwhile, spoke before the Legislative Assembly of Ontario's Standing Committee on Public Accounts about the dangers of sports betting in Ontario. Like Fraser, Gélinas' primary concern was the impact of advertisements on children. Gélinas presented his concerns to Ontario Lottery and Gaming Corporation (OLG) CEO Duncan Hannay, who actually agreed with Gélinas. Hannay told the Assembly, "I think it would be appropriate to have a better balance of advertising, on balance."
Outside of government, groups like the newly-established Coalition for Responsible Sports Betting Advertising (the Coalition), the Canadian Mental Health Association (CMHA), and BanAdsForGambling.ca are putting considerable resources and effort into sports betting advertisement reforms.
Private citizens are also making their voices heard. Karl Subban, the father of former NHL player PK Subban, and former Canadian Olympic cyclist and speed skater Clara Hughes are some of the biggest public voices against Ontario sports betting advertisements.
AGCO already considering ban celebrities in ads
The rising pressure on ACGO comes at a time when AGCO is already considering a ban on celebrities, athletes, and other social influencers from appearing in advertisements for Ontario legal betting sites.
The sponsorship ban was first proposed back in April following a review of igaming practices in Ontario to celebrate the one-year anniversary of legal online gambling in Ontario. The AGCO review identified "advertising and marketing approaches that strongly appeal to persons who are under the legal gaming age through the use of celebrities and/or athletes" as a potentially harmful practice that should be addressed.
The specific ban would prevent current and retired athletes from appearing in advertisements for any kind of online gambling establishment in Ontario. The ban would also ban from ads "the use of cartoon figures, symbols, role models, social media influencers, celebrities or entertainers who are reasonably expected to appeal to minors."
To the activists calling for change, a celebrity ban would be a welcome sign. However, it would likely just be considered as a good start. Many of these groups would like to see much more radical changes, including full bans of ads for sports betting during live sporting events.
Ontario sports betting is big business
Ontario is now home to 47 igaming operators with more sure to come in the upcoming years. According to iGaming Ontario, a subagency of AGCO that regulates igaming operators in Ontario, igaming is now a billion dollar industry in Ontario. To be more specific, Ontario igaming operators brought in $1.4 billion in total revenue during the first year of legal online gambling in Ontario.
With the Ontario market being so successful, the province has become a model for other provinces looking to legalize Canada sports betting.
Because of this, anti-gambling advertisement activists face significant challenges. They will need to overcome some of the biggest sports betting companies in the world who are worth billions of dollars. However, AGCO's willingness to consider a ban on celebrities in advertisements may be a sign of things to come and future advertisement restrictions.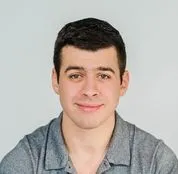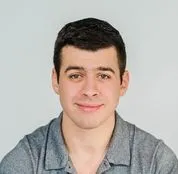 Noah Strang is an experienced sports writer having covered many professional sports leagues across North America. He has worked extensively covering the NHL and been accredited media for the Vegas Golden Knights in the past. He's also known as one of the best iGaming writers across Canada with extensive experience covering the development of legal sports betting across the country. He was born and raised in Vancouver, BC, and enjoys taking advantage of the coastline. When not writing, you can find him watching whatever sport is on TV or playing pickup basketball.