The NorthStar Gaming board room is set to experience a major shakeup in December. This week, current NorthStar Gaming CFO Jennifer Barber announced her intention to resign from her role on December 1. Chin Dhushenthen, the current vice president of finance and compliance at NorthStar, will take over for Barber.
NorthStar is one of the biggest igaming companies in Canada. Its NorthStarBets brand is currently one of many online casinos and sports betting sites in Ontario, but the site is planning on establishing a presence all throughout Canada.
Article Highlights
Jennifer Barber had been with NorthStar Gaming since June 2022.
The announcement of Jennifer Barber's departure comes in the wake of NorthStar's Q2 financial report.
NorthStar is running at a net loss.
Barber stepping down before the New Year
Jennifer Barber had been with NorthStar Gaming since June 2022, which means she has been there virtually since the beginning. NorthStart launched in May 2022, just one month after online gambling was fully legalised in Ontario. While at the helm as NorthStar CFO, Barber oversaw the company's quick growth in Ontario and elsewhere in Canada.
NorthStar chair and CEO Michael Moskowitz said of Barber's tenure at his company that "[Barber] played a key role in our public listing process, Slapshot Media acquisition and establishment of our financial reporting functions."
As mentioned by Moskowitz, Barber's biggest accomplishment as NorthStart gaming was the acquisition of Slapshot Media. The Canadian marketing and managed services company is a major player in the Canadian igaming market. By acquiring Slapshot Media, NorthStar laid the groundwork to expand outside of the Ontario igaming market.
Despite having a major impact in her short time in the Canadian igaming market, Barber is reportedly leaving the sector. According to Moskowitz, Barber will be moving "into a financial leadership role in a new sector."
NorthStar names Chin Dhushenthen as Barber's replacement
NorthStar did not have to look very far for their Jennifer Barber replacement. The Canadian igaming company has appointed Chin Dhushenthen, NorthStar's current vice-president of finance and compliance, to take over Barber's duties.
At time of writing, Dhushenthen has only been named as an interim CFO. It is unclear whether NorthStar plans on hiring a new CFO or whether Dhushenthen will be integrated into the role slowly before adopting it permanently.
"We anticipate a seamless transition to Chin as interim CFO. He has great familiarity with our operations, having previously led our finance team and establishing our compliance system that meets the strict standards of our igaming licence," said CEO Michael Moskowitz about Dhushenthen's new appointment.
Dhushenthen will take over the role from December 1, 2023 onwards. 
What's next for NorthStar Gaming?
The announcement of Jennifer Barber's departure comes in the wake of NorthStar's Q2 financial report, which was released back in August. That report showed that NorthStar is running at a net loss. Despite this, NorthStar and its CEO Michael Moskowitz have big plans for growth.
Part of the reason for NorthStar's poor revenue numbers is because of the company's continued investment in the Canadian igaming sector. NorthStarBets has experienced increases in wagering activity, customers, and other important consumer metrics. However, these increases are offset by NorthStar's major investments, such as the previously-mentioned Slapshot Media acquisition.
NorthStar has recently announced plans to expand outside of Canada. Currently, by just operating in Ontario, the NorthStarBets is available to nearly half of all Canadians, so it is unclear how much revenue is to be gained by entering other markets now. With that being said, NorthStar is just one of many online casinos and sportsbooks in Canada pushing into other provinces, so there is clearly investment potential outside of Ontario.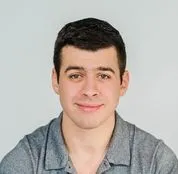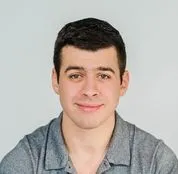 Noah Strang is an experienced sports writer having covered many professional sports leagues across North America. He has worked extensively covering the NHL and been accredited media for the Vegas Golden Knights in the past. He's also known as one of the best iGaming writers across Canada with extensive experience covering the development of legal sports betting across the country. He was born and raised in Vancouver, BC, and enjoys taking advantage of the coastline. When not writing, you can find him watching whatever sport is on TV or playing pickup basketball.