May 14, 2018 is a day that will forever be remembered for revolutionizing the sports betting landscape in North America. This day was when the US Supreme Court overturned the Professional and Amateur Sports Protection Act (PASPA) and legalized sports betting in the US.
Since this decision, 33 US states and Washington D.C. have legalized sports betting. Change has also come in Canada which legalized sports betting in August 2021. Ontario now has one of the biggest online gambling markets in North America.
What's more, sports betting is now overwhelmingly popular among both US and Canadian citizens.
Article Highlights
77% of Americans support legal sports betting.
85% of gamblers in Ontario gamble at regulated sites.
Responsible gambling advocates regularly point out the risks of gambling addiction influenced by sports betting advertisements
Polls reveal sports betting popularity
The American Gaming Association (AGA) released a poll in 2019 shortly after the Supreme Court overturned PASPA showing that 79% of Americans support legalized sports betting and 63% specifically supported overturning PASPA.
The AGA released an updated version of this poll just this month. The updated poll showed that 77% of Americans support legal sports betting and 85% agreed that overturning PASPA was the correct decision.
Compared to the atmosphere in the US during the 1990s and early 2000s when gambling bans were common, these numbers are nothing short of astonishing.
We have yet to see similar official numbers from Canada and Ontario yet, but this is largely due to the sports betting market being so new and unfamiliar to Canadians. Polls from February and September 2022 revealed a significant number of Canadians were unaware sports betting was legal in Canada.
A recent Ipsos poll from January 2023 found over 50% of Canadians are still unsure of who operates online sportsbooks in their provinces. 20% of respondents to the poll said they did not know who operated online sportsbooks in their province. 37% claimed online sportsbooks were operated by the government and private sector companies. This is only true in Ontario. The government exclusively runs online sports betting in the other nine provinces and three territories.
While there's still a lack of knowledge in the Canadian market compared to the US, it's clear sports betting is popular in Canada. The same Ipsos poll mentioned earlier showed 22% of all Canadians have tried sports betting. This number is even higher in Ontario where there is a more established sports betting market with 30% reportedly having bet on sports, including many at the top legal betting sites.
Legalized sports betting sites the preferred choice among bettors
One of the biggest changes following sports betting legalization in the US and Canada is where people place their bets. Before legalization, people either had to fly to Las Vegas or use shady, offshore "gray market" betting sites. Now, bettors prefer legal sites.
The 2023 AGA pool found 78% of sports bettors now place their bets at legal, regulated operators. This is a 34% increase compared to data from 2019. In Canada, the numbers are similar.
Ontario's top sports betting regulator, iGaming Ontario, released a report in April to celebrate the one year anniversary of legal sports betting in the province. This report showed that close to 85% of gamblers in Ontario gamble at regulated sites. Prior to 2022, it was believed over 70% of online gambling occurred at unregulated sites for Canada sports betting.
The downsides to the growth of sports betting
Another major impact of sports betting is the rise of awareness regarding responsible gaming. This is also closely associated with the rise of sports betting advertising, which now dominates sports coverage in the US and Canada.
Responsible gambling advocates regularly point out the risks of gambling addiction influenced by sports betting advertisements. To be frank, these risks are very real and something most governments probably have not dealt with adequately. However, these conversations are not ones we were having years ago, despite gambling addiction still being an issue years ago.
Governments now have more responsible gambling and gambling addiction resources available. In Ontario, Connex Ontario and other resources are available at every regulated site. Before, accessing these resources took additional steps that might not have been accessible to someone struggling with gambling addiction.
While it's not perfect now, what we have is better than before. Additionally, as sports betting continues to grow, so will regulations and resources aimed towards fighting gambling addiction.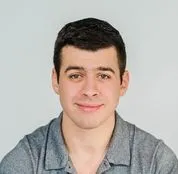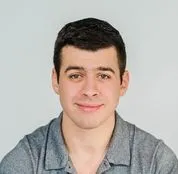 Noah Strang is an experienced sports writer having covered many professional sports leagues across North America. He has worked extensively covering the NHL and been accredited media for the Vegas Golden Knights in the past. He's also known as one of the best iGaming writers across Canada with extensive experience covering the development of legal sports betting across the country. He was born and raised in Vancouver, BC, and enjoys taking advantage of the coastline. When not writing, you can find him watching whatever sport is on TV or playing pickup basketball.