The CFL has just announced a new partnership with the online sports betting and casino site NEO.bet. The Malta-based betting site is now one of the CFL's official sports betting sites in Ontario.
Fans who are 19 years old and older can place CFL bets in Ontario using the NEO.bet online casino site or via its Android and Apple mobile apps.
Article Highlight
Responsible gambling is front-and-centre for the CFL in its NEO.bet partnership.
bet is a German online sports betting site and casino based in Malta.
Sports betting has brought in $138 million CAD in revenue so far this year.
Responsible sports betting in Ontario key to CFL-NEO.bet partnership
NEO.bet is the second official authorised sports betting partner announced by the CFL in recent months, following FanDuel being announced as an official partner. As with the FanDuel announcement, responsible gambling is front and centre for the CFL in its NEO.bet partnership.
Responsible sports betting is something that's been under the microscope in Ontario's legal betting market. With so many legal betting sites, there is concern over how the activity is regulated.
The league's statement released this Tuesday was highly focused on responsible gambling efforts. Tyler Mazereeuw, Chief Commercial Officer of the CFL, said "Responsible sports wagering is such a deeply personal and meaningful way for fans to connect with the greater story of our league."
NEO.bet CEO Thomas Louis echoed Mazereeuw's sentiment and stated that Ontario sports bettors should expect to see a higher standard of iGaming when they play with NEO.bet. Louis described this higher standard as one "where the safety and security of the customer are placed above profits."
The CFL ended its statement by reaffirming the league's commitment to responsible gambling and highlighting its newly-implemented Match Manipulation Policy and the league's work with the Canadian Centre for Ethics in Sport.
What is NEO.bet?
NEO.bet is a German online sports betting site and casino based in Malta. The company was founded in 2018 and has quickly gained a reputation as one of the fastest growing online sportsbooks in the Canadian legal betting industry. Entering the Canadian market and partnering with the CFL are strong examples of NEO.bet's commitment to growth in recent years.
The CFL is not the only sports entity that NEO.bet is partnered with. NEO.bet is also an official partner of the German soccer teams TSG 1899 Hoffenheim and SV Darmstadt 98. One thing that unites these clubs is their willingness to innovate within the extremely conservative German sporting culture.
NEO.bet's partnership with the CFL could be a sign of the CFL's own willingness to innovate within the newly-established sports betting market in Canada. The CFL and NEO.bet certainly feel this way.
The CFL's official announcement of the CFL-NEO.bet partnership described this new relationship as having the potential to "engage CFL fans and bettors" and "also revolutionize their overall betting experiences with the game."
NEO.bet CEO Thomas Louis stated that his company's goal is to "deliver a better-quality product with technological innovations and unparalleled reliability" to sports bettors in Ontario. 
NEO.bet joins growing list of CFL-partnered sports betting sites in Ontario
NEO.bet is the second legal sports betting site in Ontario to partner with the CFL. The first partnership was with FanDuel Sportsbook and was announced earlier this year.
CFL fans should expect more sports betting partnerships in the near future. The CFL concluded their NEO.bet announcement by saying "The league is continuing to explore additional partnerships to bring betting to anyone of-age." With the amount of money in sports betting in Ontario, this is a no brainer decision by the CFL.
Ontario opened its legal sports betting market in April of 2022. Since then, the Ontario sports betting market has been flooded with new online sportsbooks. Sports leagues and teams have been quick to partner with these new sportsbooks, and for good reason. Legal sports betting in Ontario has quickly become a big business.
According to iGaming Ontario's recently released quarter one financial report for this year, sports betting has brought in $138 million CAD in revenue so far this year. Last year, the first year of legal online gambling in Ontario, saw legal sportsbooks in Ontario bring in $433 million CAD in revenue.
As an entire industry, online gambling produced $1.4 billion CAD in revenue for online casinos and sportsbooks in Ontario. As this number grows, the number of casinos and sportsbooks partnerships in Canadian sports will also grow.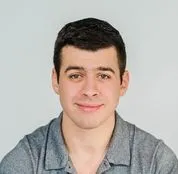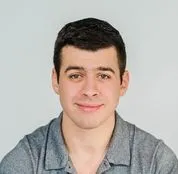 Noah Strang is an experienced sports writer having covered many professional sports leagues across North America. He has worked extensively covering the NHL and been accredited media for the Vegas Golden Knights in the past. He's also known as one of the best iGaming writers across Canada with extensive experience covering the development of legal sports betting across the country. He was born and raised in Vancouver, BC, and enjoys taking advantage of the coastline. When not writing, you can find him watching whatever sport is on TV or playing pickup basketball.