The Edmonton Oilers and Toronto Maple Leafs are exciting fans all across Canada as the last two Canadian teams left in the Stanley Cup Playoffs. These teams' playoff runs come during a sports betting boom in Canada. Many experts even speculate the Oilers and Leafs' playoff runs could throw gasoline on the fire and increase the popularity of sports betting even more.
Estimates say the Canadian sports betting industry has grown close to 40% in just the last year. Estimates for Ontario claim the sports betting industry has grown a staggering 60% since sports betting was legalised in April 2022.
Article Highlights
Basketball is the number one most bet on sport in Ontario but hockey is not far behind.
Sportsbook advertisements are an overwhelming presence during NHL playoff coverage.
When compared to countries with more established sports betting industries, Canada is the Wild West.
Hockey is Canada's sport, but basketball reigns supreme at the sportsbooks 
Even though the Great White North has just seven teams in the NHL and only two left in the Stanley Cup Playoffs, hockey is Canada's sport. They have nine Winter Olympic gold medals to prove it.
Despite this, hockey is dwarfed by basketball at the sportsbooks. According to iGaming Ontario and the Alcohol and Gaming Commission of Ontario (AGCO), basketball is the number one most bet on sport in Ontario while hockey lags behind.
Still, hockey is incredibly important to the national culture of Canada. With no Canadian team winning the Stanley Cup since 1993, the deep playoff runs of the Oilers and Leafs this year have excitement building.
With the Leafs and Oilers both advancing into the second round, sports betting excitement is growing in Ontario. Seeing a local team advance further and further into the playoffs has raised the already intense fever for sports betting.
With sport betting Canada gaining popularity each and every single day, the success of these teams will likely determine if we see a surge in bets on the NHL Playoffs.
Sportsbook ads dominate the Stanley Cup Playoff airwaves 
If you've watched the Stanley Cup Playoffs at all this year, you'll know that sportsbook advertisements are an overwhelming presence during NHL playoff coverage.
Sportsbook logos appear in on-ice graphics and press conference decals. Pre and post game shows are presented by sportsbooks. Hockey legends and current superstars, like Wayne Gretzky and Connor McDavid, tell us to bet on hockey during every commercial break. Frankly, it is a lot.
Many of these sportsbook ads mention bonuses, "no sweat first bets," and risk free first bets. This language can be very enticing to new sports bettors, so it would't be surprising to see coverage of the Oilers and Leafs' playoff runs contribute to Canada's ongoing sports betting boom.
Effective advertising would be a great thing for the sportsbooks and the teams they sponsor, but some watchdogs worry that Canada's online sports betting industry may be growing too fast.
All of the legal betting sites are advertising during the NHL Playoffs as they know that a large percentage of the country will tune in to watch.
Canada's fast sports betting growth could have unintended consequences 
When it comes to regulating sports betting advertisements, Canada is stricture in regulations than the US. This seems respectable enough, after all, it is always nice to come out on top of the US. However, when compared to countries with more established sports betting industries, Canada is the Wild West.
The Canadian federal government has delegated regulating gambling and gambling advertisements to the provinces. So far, Ontario is the province with the most developed sports betting regulatory regime.
Ontario's only major gambling advertising regulation is a small rule limiting how sportsbooks and online casinos can discuss their bonuses. There are no bans on celebrities and active players appearing in ads or on sportsbooks sponsoring leagues and teams. Additionally, Canada and Ontario are also far behind when it comes to educating people about the dangers of sports betting.
Anti-gambling advocates say all that needs to change. They say Canada needs to take a proactive approach to regulating sportsbook advertisements. These advocates ward without taking the proper steps now, thousands of Canadians could spiral down the disastrous path of gambling addiction.
AGCO has heard the advocates' calls and has proposed a ban on celebrity advertisements. Whether this ban passes is still to be seen. If it does pass, it could be the first of many steps Canada takes to limit its burgeoning sports betting industry.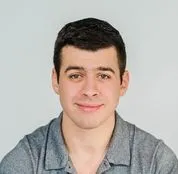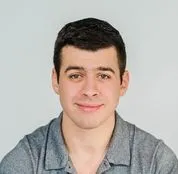 Noah Strang is an experienced sports writer having covered many professional sports leagues across North America. He has worked extensively covering the NHL and been accredited media for the Vegas Golden Knights in the past. He's also known as one of the best iGaming writers across Canada with extensive experience covering the development of legal sports betting across the country. He was born and raised in Vancouver, BC, and enjoys taking advantage of the coastline. When not writing, you can find him watching whatever sport is on TV or playing pickup basketball.