iGaming Ontario has published a report showing record-breaking revenues and wagers in Ontario for the fifth straight quarter.
According to the agency's report, sports betting sites and online casinos in Ontario handled a record $14 billion in wagers during the first quarter of the 2023-24 fiscal year. This marks a huge number for the best legal betting sites in Canada.
The prior record was set just months earlier when iGaming Ontario reported $13.9 billion in wagers during the fourth quarter of the 2022-23 fiscal year. Revenue was also up from Q4 FY2022-23. Q1 FY2023-24 saw igaming operators bring in $545 million in revenue, while casinos brought in just $526 million in Q4 FY2022-23.  Canada sports betting and online casino gaming continues to grow as an industry. 
Article Highlights
 $11.6 billion (83%) of total wagers went towards online casino games in Ontario

Total wagers increased just 0.7% from Q4 FY2022-23 to Q1 of this year

iGaming Ontario reports that there were over 920,000 active player accounts in Q1 of this year.
Ontario casino games dominate market
iGaming Ontario regulates all online gambling in Ontario. This includes online sportsbooks, online casinos, and player-to-player poker sites. Despite the wide variety of options available to Ontario residents, bettors spend most of their money at online casinos.
According to iGaming Ontario, $11.6 billion (83%) of total wagers went towards online casino games in Ontario. This includes slot games, video poker games, peer-to-peer bingo, and live casino games.
It's unclear just how much of an increase this was over the last reported quarter from last year, but it's clear that this sector remains an important market for iGaming Ontario in the future.
In addition to being most popular for bettors, online casinos in Ontario also bring in the most revenue out of any gambling sector in Ontario. Last year, casino games accounted for nearly $28 billion (78%) of total wagers and $940M (67%) of gaming revenue in Ontario. This quarter, Online casinos earned $392 million (72%) of total revenue earned by igaming operators in Ontario.
Besides online casinos, sports betting sites were also popular. Ontario online sportsbooks handled $7 billion in wagers and earned $433 million in revenue. These numbers represent 20% of total wagers and 31% of total igaming revenue, respectively.
Ontario market cooling in 2023-24
While Q1 FY2023-24 was another record breaking quarter for igaming operators in Ontario, there are strong signs that the Ontario igaming market is finally cooling.
Last year, the first year of legal online gambling in Ontario, saw explosive growth in the online casino and sportsbook market. iGaming Ontario reported that, on average, total wager amounts and total revenue increased more than 50% in each quarter of last year. This culminated in record revenues and profits to end the fiscal year.
This year saw those records once again broken, but by a much smaller margin. Q4 FY2022-23 revenues and total wagers were 13.6% and 20.8% higher than Q3 FY2022-23 amounts. For comparison, total wagers increased just 0.7% from Q4 FY2022-23 to Q1 of this year. Revenues increased by just 3.6% over that same period.
Another strong sign of the Ontario igaming market's stagnation is the number of licensed igaming operators. There were 76 legal igaming operators in Ontario at the end of the last fiscal year. As of Q1 this year, that number is down to 71. This is a fairly modest decline, but it is still significant considering how fast the online gambling market grew over the past year.
If these numbers hold, there is a strong chance iGaming Ontario will again break their recently-set record of $1.4 billion in total annual revenue, but it might not be by much.
Average monthly spend up, total number of players down
In addition to revenue and wagers totals, iGaming Ontario also announced information about the number of Ontario igaming players and how much they are spending.
iGaming Ontario reports that there were over 920,000 active player accounts in Q1 of this year. Active accounts does not refer to individual players, but the number of accounts registered with legal online casinos and sportsbooks in Ontario.
920,000 active accounts is an 8% decrease from Q4 of last year's reported total which was just over one million active accounts. A decrease in the number of accounts does not necessarily mean less money though.
The most recent igaming report also shows that account holders in Ontario are spending more per player than they did last year. The average account holder in Ontario wagered $197 per month last quarter. In Q4 of last year, this number was $174 per active account. If you consider the total number of active accounts reported last year, the average monthly wager per account was just $70.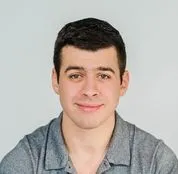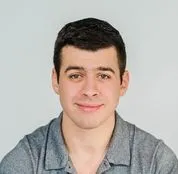 Noah Strang is an experienced sports writer having covered many professional sports leagues across North America. He has worked extensively covering the NHL and been accredited media for the Vegas Golden Knights in the past. He's also known as one of the best iGaming writers across Canada with extensive experience covering the development of legal sports betting across the country. He was born and raised in Vancouver, BC, and enjoys taking advantage of the coastline. When not writing, you can find him watching whatever sport is on TV or playing pickup basketball.