Canada's biggest and oldest horse race, the King's Place, is coming up this weekend. To celebrate the occasion, bet365 and Woodbine Entertainment have struck a deal to offer legal horse race betting in Ontario. Ontario bettors will now be able to place horse racing bets online legally for the first time in Canadian history.
The King's Plate will take place in Etobicoke, Ontario at Woodbine Racetrack on Sunday, August 20. Jockeys and their horses will compete for this year's $1,000,000 CAD first place prize.
Article Highlights
Horse race betting laws in Canada have remained unchanged for decades.
Woodbine Entertainment are looking to partner with more sportsbooks.
Woodbine Entertainment has plans to expand outside of Ontario.
bet365 and Woodbine Entertainment enter landmark deal
Canadian Parliament legalised single event sports betting in June, 2021. This was without a doubt a revolutionary act by Parliament. Nearly every Canadian province has adopted some form of legal sports betting. The Ontario sports betting market is now overrun with legal sports betting sites. One thing we have not seen be revolutionised is horse betting.
Horse race betting laws in Canada have remained unchanged for decades. Therefore, the rise of legal sports betting created a bit of a grey area for provincial regulators and for legal sportsbooks in Canada. bet365 and Woodbine Entertainment believe they have solved this conundrum, and they have done so with the support of local governments.
The Toronto Star has reported that Woodbine Entertainment has reached an non-exclusive agreement with bet365 to make horse race betting available to Ontario sports bettors via the bet365 Ontario online sportsbook and app. Bets collected by bet365 will technically be managed under Woodbine Entertainment's racebook licence.
 Jim Lawson, CEO of Woodbine Entertainment, described this arrangement as one using "fresh, new legal concepts" to create "something very novel that's never occurred before." New legal concepts can sometimes be challenged. However, Lawson claims " the federal and provincial governments, CPMA, Attorney General's office, iGO and the AGCO have all been supportive…I understand we had to go through all of the appropriate channels."
If this deal proves to be successful, the bet365 template could be one replicated by other sports betting sites in Ontario in the near future.
Legal sports betting across Canada has gone through so many changes and this is yet another. Provinces across the country will be closely watching this development.
Why bet365?
With so many new legal sportsbooks in Ontario, it is a fair question to ask why Woodbine Entertainment, one of the biggest names in Canadian legal gambling, would partner with bet365 and not one of its competitors.
According to Lawson, "bet365 was technologically very advanced. Their origins were in horse racing, they have a big brand and it was a great fit with our intention to expose as many people out there to horse racing." Lawson further added that, in addition to their technological expertise, bet365 "have a big platform and were willing to work with us."
Apparently, a lot of work was necessary to get this program off the ground. Lawson said, "It still took almost a year to work through the kinks in the technology to put that parimutuel system on to the back end of the platform."
As enthusiastic as Lawson was about bet365, it is clear he and Woodbine Entertainment are looking to pattern with more sportsbooks. "We're going to be in a great position to move forward with as many other major sports-betting operators as possible," said Lawson when discussing the future of legal horse race betting in Canada.
New sportsbook partners will need to have  "the ability and know-how to integrate our technology like bet365 did," according to Lawson.
Woodbine Entertainment looking to expand nationwide
In addition to partnering with new sportsbooks in Ontario, Woodbine Entertainment has plans far outside of Canada's most populous province.
"I'm also hoping and planning that we'll be able to move this across the country," Lawson explained, "For example, the B.C. Lottery Corporation does sports betting but I'm sure they'll be interested in offering horse racing as part of their gaming offerings."
While Lawson is ambitious, it is unclear whether Woodbine Entertainment has anything concrete in the works.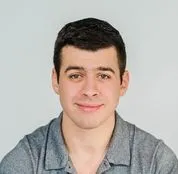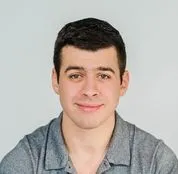 Noah Strang is an experienced sports writer having covered many professional sports leagues across North America. He has worked extensively covering the NHL and been accredited media for the Vegas Golden Knights in the past. He's also known as one of the best iGaming writers across Canada with extensive experience covering the development of legal sports betting across the country. He was born and raised in Vancouver, BC, and enjoys taking advantage of the coastline. When not writing, you can find him watching whatever sport is on TV or playing pickup basketball.