Gateway Casinos' 14 locations were forced to indefinitely close this week following an assumed cyberattack. Specifics of the attack have not been disclosed. The casino says it experienced "a ransomware attack," and says resolving this issue is the casino's utmost concern at this time. The casino also says there is no evidence consumer data was breached in the attack.
Gateway Casinos locations have been closed since 1pm on April 16. Gateway Casinos have contracted third-party IT professionals to help them resolve this issue and open their doors as soon as possible.
Article Highlights
Gateway Casinos in Ontario "have experienced a ransomware attack."

This is the second cyberattack in seven years targeting Gateway Casinos
Gateway Casinos says, "we cannot confirm a re-opening date at this time."
Details revealed slowly by Gateway through a series of statements
At 1pm on April 16, Gateway Casinos closed their 14 casinos in Ontario. The two Gateway Casinos properties in Alberta and the 15 in British Columbia were unaffected by the IT incident and continue to be open.
Gateway Casinos and their parent company Catalyst Capital Group were hesitant to reveal why all 14 of their Ontario locations were closing.
The casino released a short statement following the closures on Sunday saying:
"Earlier today all Gateway casino sites across Ontario experienced a system-wide IT outage. We have made the decision to close all locations until further notice as we work to correct the issue. We apologize for the inconvenience. Please follow us on our Facebook pages for updates."
In their next official statement, casino representatives said, "We have retained third-party cyber professionals who are working 24/7 to help us restore the IT environment."
They go on to say in their most recent statement issued on April 21 that Gateway Casinos in Ontario "have experienced a ransomware attack."
The casino company admits that cyberattackers generally target consumer personal information. Because of this, Gateway Casinos and their teams of third-party IT professionals are working "on a 24/7 basis to determine if there has been any impact on personal information in this case."
There is currently no evidence that personal information has actually been breached.
However, this event continues to show why some Ontario residents have moved to the best online betting sites for their gambling needs.
This is not the first time Gateway Casinos have been attacked
In a world that is becoming more and more reliant on digital communication and digital storing of information, companies are becoming more and more vulnerable to cyberattacks. The casino industry is one of the most affected by the growing threat of cyber attacks.
Casinos in Arizona, California, New Mexico, Oklahoma, Wisconsin, and even in Nevada have been forced to close in the past two years due to cyberattacks. Primarily online sportsbooks, such as DraftKings, have also been attacked. The United States' Federal Bureau of Investigations believes these attacks cost casinos millions of dollars every year, including the loss of revenue from not being open.
Gateway Casinos have been affected by this growing trend of cyberattacks well before this most recent one. Gateway Casinos' Casino Rama in Orillia, Ontario was hit with a cyberattack all the way in 2016. This means this is the second cyberattack in seven years targeting Gateway Casinos, which is one of Canada's biggest casino brands.
Hackers in the 2016 attack got away with the personal information of over 10,000 people. Many of the gamblers whose information was stolen attempted to bring a class action lawsuit against Gateway Casinos for $60 million in damages.
The lawsuit alleged Gateway Casinos had inadequate digital security measures in place and that the extent of the data breach was far more than Gateway Casinos admitted to. This class action lawsuit ultimately never came to be after a judge was unwilling to certify the class action lawsuit.
This latest attack shows that in-person casinos are no more safe than their online counterparts.
When will the casinos reopen?
Gateway Casinos has given no clear timetable for when they expect its 14 Ontario casinos to reopen.
The April 21st statement from Gateway Casinos pushed the indefinite closure back through the weekend of April 22-23. In that statement, Gateway Casinos says, "we cannot confirm a re-opening date at this time."
Concerts scheduled for that weekend were also pushed back to later dates.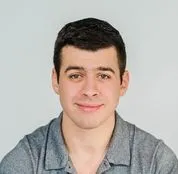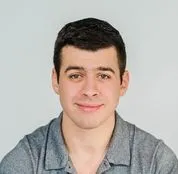 Noah Strang is an experienced sports writer having covered many professional sports leagues across North America. He has worked extensively covering the NHL and been accredited media for the Vegas Golden Knights in the past. He's also known as one of the best iGaming writers across Canada with extensive experience covering the development of legal sports betting across the country. He was born and raised in Vancouver, BC, and enjoys taking advantage of the coastline. When not writing, you can find him watching whatever sport is on TV or playing pickup basketball.