After months of speculation, the Alcohol and Gaming Commission of Ontario (AGCO) has finally made their decision regarding gambling advertisements featuring athletes and celebrities. From February 28, 2024 onwards, athletes and celebrities who appeal to minors will not be able to appear in ads for online casinos and sports betting sites in Ontario.
AGCO cites concerns about the impact of gambling ads on minors as its reason for implementing this new ban. Banning celebrities and athletes in gambling ads was first discussed months ago for the same reason.
Article Highlights
Full details on the province's new gambling ban can be found in their official announcement.

The AGCO ban on athletes and celebrities in gambling ads will begin on February 28, 2024.

Both active and retired athletes are banned from appearing in igaming advertisements.
Leagues, teams, and players will now need to be extra cautious of how they market themselves and their sportsbook partners.
AGCO ban intended to "protect minors"
When sports betting became legal in Canada in 2021, anti-gambling groups immediately started warning about the dangers of gambling advertisements. Young people were one of the main groups frequently mentioned by these advocacy organisations as people who will be out at risk by gambling ads.
Anti-gambling groups became more organised and focused on the issue of advertising and its impacts on the youth following the full-scale rollout of legal online gambling in Ontario in April 2022.
This week's announcement comes after months of behind-the-scenes deliberations. Now that everything is out in the open, it is clear that the AGCO agrees with the anti-gambling advocacy groups on the issue of advertising.
AGCO first held discussions about banning celebrities in ads back in April 2023. Following those initial discussions, AGCO "a broad range of stakeholders including mental health and public health organizations, responsible gambling experts, gaming operators, broadcast and marketing groups, and the public."
"Following these consultations, the AGCO has determined that prohibiting the use of athletes and restricting celebrity endorsements would help safeguard children and youth who can be particularly susceptible to such advertising content," said AGCO in their Tuesday statement announcing their new advertising reforms.
Tom Mungham, the Registrar and CEO of AGCO, went a step further, saying that "Children and youth are heavily influenced by the athletes and celebrities they look up to. We're therefore increasing measures to protect Ontario's youth by disallowing the use of these influential figures to promote online betting in Ontario."
The AGCO ban on athletes and celebrities in gambling ads will begin on February 28, 2024.
Sportsbook ads to be most affected
Big names like Wayne Gretzky and Connor McDavid appeared in ads for sports betting sites in Ontario virtually non stop during the NHL season. They still get plenty of air time even during the offseason, thanks to the 24/7 nature of sports coverage in Canada and the US. This will soon be changing thanks to the new AGCO advertising reforms.
Both active and retired athletes will be banned from appearing in igaming advertisements, including ads for sportsbooks in Ontario. However, as we all know, advertisements are not the only place in sports where gambling is front and centre.
Many teams and leagues are also now sponsored by sportsbooks. These partnerships have allowed sports betting to infiltrate every aspect of sports coverage. Live sports coverage has been especially affected. Mentions of sports betting in pregame shows, halftime analysis, press conferences, and even the games themselves, is unavoidable.
AGCO's new ban will likely not affect much of the sports betting influence on live sports coverage in Ontario, but the leagues, teams, and players will now need to be extra cautious of how they market themselves and their sportsbook partners. 
Other regulations potentially in the works
While the new ban on athletes and celebrities in gambling ads may not have much of an impact on live sports coverage, that too could soon be changing.
Many of the same anti-gambling groups who pushed for the celebrity-athlete ban are also strong advocates of completely banning sports betting advertisements during live sporting events. There is no indication yet of whether AGCO will pursue such a ban, but it is worth discussing considering the major step AGCO just took.
If AGCO does consider a full ban, it will likely go through a similar process as their celebrity-athlete ban. A rule will be proposed by AGCO, then the agency will consult with stakeholders for a few months before issuing a final rule.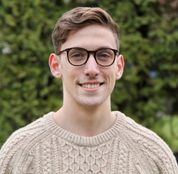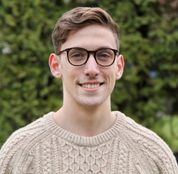 Julian Miller is a Canadian writer and an avid sports fan. He has years of experience in the iGaming industry, having started writing while completing his university studies in Montreal, Quebec. In 2022, he graduated, and has since been working full-time in the iGaming space. He has a particular fondness for the English Premier League — though he also has plenty of experience covering football, basketball, and other sports.