The Canadian Football League (CFL) has officially announced FanDuel sportsbook as its first authorised igaming and sportsbook partner in Canada.
This deal will allow CFL fans who are 19 years old or older to place a wide variety of CFL bets including single-game prop bets, futures bets, and of course, bets on single-game match results.
Prior to the CFL's FanDuel announcement last week, the CFL joined with the Canadian Centre for Ethics in Sport to reveal a new match manipulation policy. This policy hopes to address the potential new risks that come with the new Canadian sports betting landscape.
Article Highlights
FanDuel Sportsbook is one of the biggest online sportsbooks in North America.

FanDuel Canada has promised to deliver CFL bettors "an industry-leading experience."

The CFL and FanDuel are taking responsible gambling very seriously.
About FanDuel Sportsbook in Canada
FanDuel Sportsbook is one of the biggest online sportsbooks in North America. The company got its founding as a daily sports fantasy app in the United States, but has since grown into a traditional sportsbook with a presence in virtually every place with legal sports betting in Canada and the US.
FanDuel's Canadian headquarters is based out of Toronto, and is one of the many online sportsbooks in Canada making an aggressive push for growth inside Canada.
The CFL joins a long list of FanDuel's official partners. In recent years, FanDuel has entered into partnerships with the NFL, NBA, MLB, Toronto Maple Leafs, Toronto Raptors, TSN, and numerous other leagues, teams, and broadcast partners around the world.
Like many online sportsbooks, FanDuel is also very data-centric. Genius Sports, a sports analytics company who recently signed a deal with the CFL, are one of FanDuel's biggest behind the scenes partners.
FanDuel is also known for their aggressive advertising and has promised to leverage their deal with TSN to promote their new CFl partnership. This means that if you're a CFL fan and haven't seen an ad for FanDuel yet, expect that to change in the very near future.
What this deal means for the CFL
Besides increasing the likelihood of seeing more sports betting advertisements, the FanDuel-CFL deal has the potential to be groundbreaking for the league and its fans.
Even at sportsbooks in Canada, the CFL is often an overlooked sports betting market. FanDuel's partnership with the CFL hopes to change that. Dale Hooper, the GM of FanDuel Canada has promised to deliver CFL bettors "an industry-leading experience" worthy of the "Canadian institution" that is the CFL.
The CFL and FanDuel said in their joint statement that bettors will now have the ability to bet on in-game player props, such as anytime touchdown scorer, passing, rushing and receiving yardage, and more," as well as "various future bets," such as who will be November's Grey Cup Champion.
While this is all nice and good for sports bettors, if you're not a sports bettor, you should also expect some changes.
FanDuel will be able to use images from the CFL in their ads, marketing material, and other promotions. On the flip side, this also means that FanDuel will likely invade CFL broadcasts via sponsored segments or even sponsored pre and post game shows.
In the long-run, this deal could also mean more money and more exposure for the CFL. No official announcement relating to the value of this new deal has been released, but if we have learned anything over the past two years of legal sports betting in Canada, this deal is probably a lucrative one for the CFL.
Responsible gambling front-and-centre
Any time any league signs a deal with a sports betting company, the issue of responsible gambling has to be raised. The CFL and FanDuel know this, and were sure to mention this issue in their press release last week.
Hooper is quoted in the CFL's announcement as having said "Responsible gaming is the foundation of FanDuel's core values," and that responsible gambling is built into everything that FanDuel does. He added that FanDuel prioritises compliance with local and provincial regulations.
The CFL echoed FanDuel's sentiment by focusing on things the league has been doing to prevent market manipulation. The announcement highlighted the CFL's recently-implemented Match Manipulation Policy. This policy was created through a partnership with the Canadian Centre for Ethics in Sport (CCES), which will host e-learning courses for players and other CFL staff to educate them about the dangers of sports betting and about how to avoid being targeted by potential match fixers.
We are obviously still in the early days, but as of now, the CFL and FanDuel are taking responsible gambling very seriously.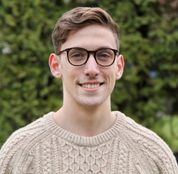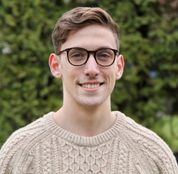 Julian Miller is a Canadian writer and an avid sports fan. He has years of experience in the iGaming industry, having started writing while completing his university studies in Montreal, Quebec. In 2022, he graduated, and has since been working full-time in the iGaming space. He has a particular fondness for the English Premier League — though he also has plenty of experience covering football, basketball, and other sports.