iGaming Revenue Jumps Significantly Year-Over-Year in Q2 
The online casino activity in Ontario alone generated $407 million from Ontario players. Another $118 million came from online sports betting and $16 million came from online poker. The revenue figures take this into account and subtracts the player winnings, rake, and other factors. That is why the total revenue number comes to $267 million in Ontario during Q2.
Sports Gambling in Canada Sees More Operators and Growth
Ontario players are spoiled for choice when it comes to which iGaming providers they wish to use. The total number of providers that they can select from has expanded to 47 from just 24 in Q2 of last year. That is nearly a doubling in the number of licensed operators in just one year.
This increase is due to the heavy demand for iGaming activities throughout Ontario. It is anticipated that the excitement and revenue generated by iGaming operators will continue to grow with each year.
Player Spending Increases Year-Over-Year
The year-over-year growth in average player spend on iGaming has also been impressive. The $191 average spend per player in Q2 of this year was a big leap up from the average of $142 per player in Q2 last year. Players are embracing more iGaming options and spending more when they do play. This will continue to grow tax revenue for the government, something that the government is enjoying very much and something which is helping to fund a variety of programs.
Ontario Enjoys a Virtual Monopoly on iGaming for Now 
Currently, Ontario is the only province in Canada that permits iGaming. This has allowed it to have a monopoly over iGaming activities and continue to grow this market. While Ontario maintains that monopoly, it must continue to try to capitalise on the growth that it has enjoyed so far.
Other provinces are watching to see the results from the Ontario experiment. We now have a year's worth of data on the Ontario market and thus other provinces are starting to draw conclusions.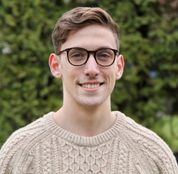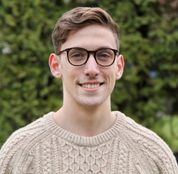 Julian Miller is a Canadian writer and an avid sports fan. He has years of experience in the iGaming industry, having started writing while completing his university studies in Montreal, Quebec. In 2022, he graduated, and has since been working full-time in the iGaming space. He has a particular fondness for the English Premier League — though he also has plenty of experience covering football, basketball, and other sports.