Canadian Bingo company Delta Gaming Inc. has officially launched Delta Bingo Online. This new addition to Ontario's legal betting sites comes via a collaboration between Delta Gaming and internationally renowned online gaming firm Broadway Gaming.
Delta Bingo Online will supplement Delta Gaming's 18 physical locations. The new bingo site marks an interesting supplement to the growing Canada sports betting market, as it is currently the only licensed online bingo site in Ontario that allows for peer-to-peer iBingo. In other words, it is the only site where you can play and compete with real people.
Article Highlight
Delta Gaming promises to contribute a portion of Delta Bingo Online profits to charities in Ontario.
Delta Bingo Online allows you to play against real people.
iGaming operators in Ontario raked in an astonishing $1.4 billion in total gaming revenue in 2022.
Delta Bingo Online has entered into an agreement with the Ontario Charitable Gaming Association.
Delta Bingo Online available now in Ontario
Delta Bingo Online is available now to bingo players in Ontario. Unlike other online casinos in Ontario that offer bingo, Delta Bingo Online allows you to play against real people. There are no other legal online bingo sites in Ontario currently offering this feature.
Delta iGaming's new bingo site was made possible through a collaboration with Broadway Gaming. Broadway Gaming is an international online gaming company based in the UK that specializes in creating online bingo games.
Delta Gaming Online utilizes Broadway Gaming's Dragonfish software. This software has been key to explosive growth over the past decade. David Butler, Broadway Gaming CEO, said in a company statement that, "We're pleased to partner with Delta Bingo to support its official website launch within Ontario using our Broadway Gaming Dragonfish software. Our technology, certification and professional services empower Delta with the technology and skills to bring a strong selection of iBingo and other engaging online games to the Ontario market."
Delta iGaming also has considerable expertise in the bingo industry. The company currently operates 18 physical bingo locations in Canada and the US. Delta iGaming is regulated and licensed by iGaming Ontario, making it a legal igaming operator in the province.
Online bingo in Ontario a part of wider igaming market growth
Online gambling in Ontario was practically turned upside down in April 2022 following Ontario's adoption of a new private sector licensing regime. This change allowed private sector online casinos, sportsbooks, and other igaming operators to enter the Ontario market legally, provided they applied for and received a license from the Alcohol and Gaming Commission of Ontario (AGCO) and its new subagency iGaming Ontario.
A little over a year later, most people consider Ontario's igaming shakeup to be a massive success. According to iGaming Ontario, igaming operators in Ontario raked in an astonishing $1.4 billion in total gaming revenue in 2022. In total, Ontario igaming operators received about $35.6 billion in total wagers.
More importantly, legal online gambling sites in Ontario cut into the illegal black market and offshore "gray market" sites. An iGaming Ontario survey showed 85% of gamblers in Ontario were playing at a legal and licensed site.
The legal peer-to-peer online bingo now offered by Delta Bingo Online is another strong sign of legal online gambling's growth in Ontario. Right now, Delta Bingo Online is the only provider of peer-to-peer online bingo in Ontario, but it would not be surprising to see that change in the future.
Delta commits portion of iBingo profits to charity
In addition to announcing a new online bingo platform in Ontario, Delta iGaming Inc. also announced a new commitment to charities in Ontario. Delta Bingo Online has entered into an agreement with the Ontario Charitable Gaming Association (OCGA) to, "support charities and not-for-profit organizations that service the community, supporting needs of families, youth, vulnerable individuals as well as arts and culture, education, sports and recreation, and community programs."
Cam Johnstone, the owner of Delta iGaming Inc, said of this agreement that, "This agreement ensures additional support for much-needed community organizations and initiatives and helps bring stability and certainty to the charitable gaming sector."
The Delta Bingo Online agreement is nothing new for Delta iGaming, as its 18 physical locations are also partnered with numerous charities across Canada and the US where Delta iGaming Inc. operates. This newest agreement with OCGA partners Delta Bingo Online with over 960 charities in Ontario.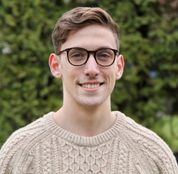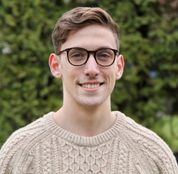 Julian Miller is a Canadian writer and an avid sports fan. He has years of experience in the iGaming industry, having started writing while completing his university studies in Montreal, Quebec. In 2022, he graduated, and has since been working full-time in the iGaming space. He has a particular fondness for the English Premier League — though he also has plenty of experience covering football, basketball, and other sports.