Canadian casinos are drawing tourists from around the world by mixing traditional gambling with entertainment, culture, and luxury accommodations. Gambling tourism has long been a way for many countries to attract tourists and Canada has often been at the forefront of this venture. Canada makes use of its natural beauty in unison with fine dining, different forms of non-gambling entertainment, and unique cultural experiences to encourage tourists to visit their casinos. Canada and Ontario more specifically have also leaned into the online casino world offering users the chance to experience Canadian gaming from wherever they please.
Article Highlights:
Canadian casinos continue to draw in tourists from around the globe.
Casino Niagara draws on the natural beauty of its surroundings to offer a unique tourist experience.
Ontario offers the perfect blend of luxury casino experiences with new-age, online casino innovation.
Canada's casino industry draws in tourists from around the world
For a long time casinos have been a big source of tourism and revenue for popular gambling cities/countries around the world. Famous gambling holes like Las Vegas and Macau have relied on gambling tourism to stimulate the economy and as such are constantly finding ways to evolve and keep travellers interested in their experiences.
As stated in Breaking Travel News' Gambling tourism article, Canadian casinos have in fact often been leaders and pioneers in the implementation of unique initiatives to attract tourists. This is something that is adding revenue to the legal Canada betting industry.
Luxury accommodations and local entertainment paired with the allure of casinos have pushed the needle for gambling tourism creating vast revenue for the cities and countries where these casinos are located.
For people looking to travel with a group, the growth of gambling tourism to offer other travel incentives makes it a more inclusive space and therefore increases tourism as we have seen in Canada.
Casino Niagara offers unique experience unlike any other
Casino Niagara is Canada's largest casino and one of its most alluring due to one unique aspect.
Being situated right next to the world famous Niagara Falls, Casino Niagara offers on goers the opportunity to visit one of the world's natural wonders while also gambling at a high quality casino. 95,000 square feet of machines, tables, and games mixed with the 57 metre height and near 700 metre width of the Canadian side of the Falls makes Casino Niagara truly a spectacle unlike any other.
Other casino's worldwide offer their own special experiences such as the Monte Carlo Casino's unique architecture and history but the natural beauty of Niagara Falls is largely unrivalled.
Casino Niagara also offers top-class dining, accommodations, and entertainment to ensure tourists with all different interests will be able to enjoy their time there.
Along with Casino Niagara, the city of Niagara also plays host to Fallsview Casino. Between these two entities the city received nearly $20 million in 2022. This staggering number is indicative of the great job Canada iGaming has done at making tourist attractions of their casinos.
Other countries have seemingly taken a page from Canada and Casino Niagara's book placing casinos in close proximity to natural wonders.
The Gambling Tourism article touches on how Argentina and Chile have built casinos near historical sites so tourists can experience adventure and gaming in one simple trip.
Already having been quite successful in blending gambling tourism with the overall tourism industry, Canada has now shifted some of their focus to online gaming. 
Canada using digital innovation to further gambling tourism
Not only has Canada been at the forefront of mixing gambling tourism with natural attractions and local cultural experiences, but they have also become known for using technology to further their booming casino industry.
The online casino scene has seen a massive uptick in users over the past number of years and again Canada has taken advantage of this development.
Specifically in Ontario, online gaming has become a big part of the casino economy. Read more about Ontario iGaming.
By offering a plethora of different online casinos, tourists and locals alike in Ontario are able to enjoy the fun and entertainment of gambling from wherever they may please.
Tourists can take advantage of this with the ability to play from their hotel rooms or whatever they may be exploring that day on their trip.
This further lends itself to the notion of gambling tourism growth as one mustn't organise their travel purely on the basis of a physical casino but can enjoy Canadian Gaming while taking part in other activities or attractions.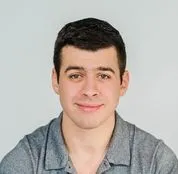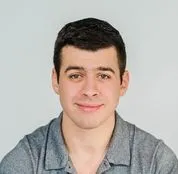 Noah Strang is an experienced sports writer having covered many professional sports leagues across North America. He has worked extensively covering the NHL and been accredited media for the Vegas Golden Knights in the past. He's also known as one of the best iGaming writers across Canada with extensive experience covering the development of legal sports betting across the country. He was born and raised in Vancouver, BC, and enjoys taking advantage of the coastline. When not writing, you can find him watching whatever sport is on TV or playing pickup basketball.