BeyondPlay has officially become the latest online casino software provider to receive a licence to operate in Ontario. The licence comes from the Alcohol and Gaming Commission of Ontario (AGCO), and allows BeyondPlay to provide its services legally to online casinos in Ontario.
The online casino industry in Ontario is a rapidly growing one. BeyondPlay is just one of many behind-the-scenes software companies who have entered the Ontario igaming market to take advantage of the province's new online gaming laws.
Article Highlight
BeyondPlay is a British-based igaming software company that was founded in 2020.
BeyondPlay's Ontario licence is their first in North America.
iGaming operators in Ontario brought in $1.4 billion CAD in total gaming revenue in 2022.
What is BeyondPlay?
BeyondPlay is a British-based igaming software company that was founded in 2020 by Karolina Pelc. The company was formerly called SharedPlay before rebranding in 2021 following major investment by the online casino and sportsbook powerhouse LeoVegas. In 2023, LeoVegas sold its 25% stake in BeyondPlay for €1.9m. Despite LeoVegas' divestment, BeyondPlay appears to be running smoothly and continuing to grow.
Companies like BeyondPlay are business to business companies (B2B), meaning they do not provide their services to regular people like you. Instead, B2B companies provide services to other companies.
BeyondPlay provides games, back-end services, user interface templates, and sometimes even manages entire parts of online casinos. BeyondPlay's marquee product is their Jackpot Management Software.
According to BeyondPlay's own promotional material, Jackpot Management Software promises to offer online casinos in Ontario the chance to offer their customers "life-changing wins with customisable jackpots."
While based in the UK, BeyondPlay also has a presence and several employees across ten different European locations. These locations include the UK, Malta, Spain, Sweden, Poland, Bulgaria, Portugal, and more.
What does this licence mean to BeyondPlay?
BeyondPlay's new Ontario casino supplier permit means the company can now work directly with online casinos in Ontario and provide software services, games, and more to those casinos. The permit also allows BeyondPlay to work with any and all of the many new legal online sportsbooks that have come to Ontario since April 2022's shakeup of Ontario gambling laws.
In addition meaning that BeyondPlay can legally operate in Ontario, this new permit means a lot for BeyondPlay as a company. BeyondPlay's Ontario licence is their first in North America. It is also a sterling example of the company's present strategy of growing to new and previously untapped markets.
"Having secured multiple European licences in recent months, the Ontario market represents yet another step forward for BeyondPlay, one we intend to follow by entering multiple North American states in the coming year," said BeyondPlay in the announcement of their new Ontario gaming permit.
Andrii Grygorovych, head of compliance at BeyondPlay, added that BeyondPlay are "honoured to be officially registered as a gambling software provider in Ontario by AGCO, a testament to our unwavering dedication to compliance and responsible gaming."
The company has yet to announce any new deals with Canadian online casinos. However, the software supplier already has major partnerships with LeoVegas, Casumo, and many other online casinos who already operate in Ontario.
If this venture is a success for BeyondPlay, Ontario could just be the first market of many for the company in North America. This deal could also motivate BeyondPlay customers not already in North America to move into the booming Ontario online casino market.
Why Ontario?
If you have not been paying attention to the online gaming industry in Ontario since the province changed its igaming laws back in April 2022, you have missed a lot. iGaming is now a huge business in Ontario.
There are now over 70 igaming operators legally operating in Ontario. These operators include online casinos, sportsbooks, and other online gambling platforms. In total, igaming operators in Ontario brought in $1.4 billion CAD in total gaming revenue in 2022.
In just the first three months of this fiscal year, the igaming industry has earned $545 million CAD revenue. Online casinos and sportsbooks in Ontario handled over $14 billion CAD in wagers during that same period.
When you look at numbers like these, it is no wonder why companies like BeyondPlay are flocking to Ontario.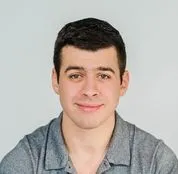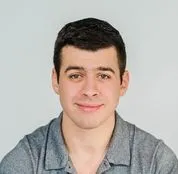 Noah Strang is an experienced sports writer having covered many professional sports leagues across North America. He has worked extensively covering the NHL and been accredited media for the Vegas Golden Knights in the past. He's also known as one of the best iGaming writers across Canada with extensive experience covering the development of legal sports betting across the country. He was born and raised in Vancouver, BC, and enjoys taking advantage of the coastline. When not writing, you can find him watching whatever sport is on TV or playing pickup basketball.