The Alcohol and Gaming Commission of Ontario (AGCO) has fined BV Gaming Limited and Fitzdares Canada Limited $30,000 for violating AGCO standards of internet gaming. AGCO alleges the Ontario sports betting sites offered numerous bets on Ontario Hockey League (OHL), Western Hockey League (WHL), and Quebec Major Junior Hockey League (QMJHL) games throughout the 2022-23 season.
AGCO strictly forbids Ontario sports betting sites from offering bets on minor league sports. This betting ban extends to the OHL, WHL, and QMJHL, which are the three biggest minor hockey leagues in Canada.
Article Highlights
Both BetVictor and Fitzdares were charged $15,000 each.
AGCO has fined Ontario sportsbooks and online gambling companies over a quarter of a million dollars
Sports betting in Ontario is heavily regulated.
Both Ontario sportsbooks charged $15,000
AGCO revealed in their announcement of the fines that both BetVictor and Fitzdares were charged $15,000 each. The announcement did not go into greater detail about the extent of the offenses nor how AGCO calculated the fine amount.
These are some of the top sports betting sites available in Ontario that are receiving this fine.
Both Ontario sports betting sites were charged under AGCO's Registrar's Standards for Internet Gaming (the Standards) for specifically violating Standard 4.34, paragraph 15, which states that "Bets on minor league sports in Canada, including the Canadian Hockey League (CHL), are prohibited."
BetVictor and Fitzdares were charged with the exact same offense. AGCO describes both Ontario sportsbooks as having "offered numerous bets on the Canadian Hockey League (CHL) to players."
 In accordance with AGCO guidelines and "based on the Registrar's assessment of the particular circumstances," both BetVictor and Fitzdares must pay $15,000 each to AGCO. 
AGCO fines are common
Sports betting in Ontario is a relatively new market that seems to almost always be in flux. One thing that is not changing, however, is AGCO's willingness to fine sportsbooks for violating its rules.
The charges against BetVictor and Fitzdares is just the latest in a series of fines AGCO has issued in just one short year of legal online gambling in Ontario.
In April of this year, AGCO fined Bunchberry Limited, Mobile Incorporated Limited and LeoVegas Gaming PLC a combined $70,000 for offering uncertified slot games. In 2022, AGCO fined DraftKings Ontario $100,000 for airing illegal ads. The ads in question mentioned bonuses, promotions, and other terms not allowed by the government of Ontario. BetMGM and PointsBet were also fined $78,000 in 2022 for similar infractions to DraftKings.
In total, AGCO has fined Ontario sportsbooks and online gambling companies over a quarter of a million dollars.
Ontario sports betting market is one of the strictest in the world
AGCO has proven itself not just to be one of the most active gambling regulators in the world when it comes to fines, but also one of the most strict.
Unlike in many countries around the world where sports betting is legal, sports betting in Ontario is heavily regulated regarding what kinds of bets can be offered and regarding what can be in sports betting advertisements.
In the UK, which is one of the most established betting markets in the world, you cannot bet on youth sports, active athletes cannot be in sports betting ads, and obviously, players cannot bet on their own sports. Besides that, basically, anything goes. You can bet on amateur sports and even on minors playing in senior leagues. Sportsbook ads are allowed in basically any context and can mention things like bonuses.
In Ontario, things are very different. Not only can you not bet on youth sports, you cannot bet on lower leagues, such as minor league hockey. Ontario sportsbook ads cannot feature athletes or mention bonuses, promotions, or other features that might entice a person to gamble. BetVictor, Fitzdares. DraftKings, BetMGM, and PointsBet found this out the hard way.
Sports betting in Ontario might get stricter yet. The AGCO is currently reviewing a proposal to ban all former athletes, entertainers, and influencers from gambling advertisements. Additionally, many advocacy groups and members of parliament are calling for limits on when sports betting advertisements can be shown.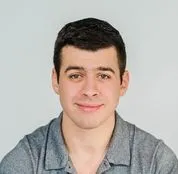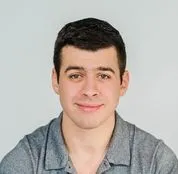 Noah Strang is an experienced sports writer having covered many professional sports leagues across North America. He has worked extensively covering the NHL and been accredited media for the Vegas Golden Knights in the past. He's also known as one of the best iGaming writers across Canada with extensive experience covering the development of legal sports betting across the country. He was born and raised in Vancouver, BC, and enjoys taking advantage of the coastline. When not writing, you can find him watching whatever sport is on TV or playing pickup basketball.