The Alcohol and Gaming Commission of Ontario (AGCO) has announced that Dr. Karin Schnarr will be the Crown agency's new CEO and Registrar. AGCO is responsible for regulating all gambling in Ontario, including the many new online sports betting sites in Ontario.
Scharr's appointment comes after a months-long search following news of former CEO and Registar Tom Mungham's retirement. Mungham has held his position at AGCO since 2006. Scharr will officially replace him and assume the role of CEO and Registrar on September 18, 2023.
Article Highlight
Schnarr will not become AGCO CEO and Registrar until September 18. 2023.
The Ontario iGaming industry brought in $1.4 billion in total gaming revenue last year.
How to address concerns over advertising will be the first major challenge for Schnarr.
Who is Dr. Karin Schnarr and why appoint her?
The AGCO, its board, iGaming Ontario, and an outside executive search firm have spent the past five months looking for a new CEO and Registrar. After those five months, AGCO had found their replacement in Dr. Karin Schnarr.
In their announcement of their new hire, AGCO describes Schnarr as "a highly accomplished and performance-focused senior executive with extensive experience in the academic, public‐sector, and private-sector consulting environments."
Schnarr is currently an Associate Professor of Strategic Management at the Lazaridis School of Business & Economics at Wilfrid Laurier University, where she has been Director of MBA and BBA Programs.
In addition to work at Wilfrid Laurier University, Schnarr has also held multiple roles in the Government of Ontario. She has held multiple Chief of Staff positions to ministers in multiple portfolios where she "guided the development of public policy, legislation, and regulations related to key government priorities."
More recently, Scnharr was the Chair of the Ontario Government's Task Force on Women and the Economy.
As impressive as Schnarr's resume is, her experience in the Canadian iGaming industry will be most important for her new role at AGCO. Schnarr is a former board member of iGaming Ontario, so she is intimately familiar with the role of AGCO in regulating and licensing sportsbooks and online casinos in Ontario and sportsbooks.
Despite the recent announcement, Schnarr will be on the sidelines for a little bit longer. According to AGCO's statement, Schnarr will not become AGCO CEO and Registrar until September 18. 2023.
Building on success
Schnarr's predecessor, Tom Mungham, oversaw perhaps the biggest change in Ontario gambling laws in history. Canada legalised sports betting in June 2021. However, Canadian Parliament did not address how provinces should go about creating legal sports betting regimes.
Under Mungham's guidance, Ontario gambling laws transitioned from a strict prohibition on sports betting and many types of online gambling into a well-regulated industry with a wide-variety of legal online sportsbooks and casinos.
Thanks to Mungham and AGCO's diligent work, Ontario is now one of the top five igaming markets in North America. The Ontario iGaming industry brought in $1.4 billion in total gaming revenue last year. According to quarter one projections for this year, AGCO predicts a similar amount of revenue to be raised this year.
What's next for Schnarr and AGCO?
As good as the work Mungham did, the transition to legal sports betting in Ontario has not been a perfect one. There are some big debates that will definitely be a major topic over the coming months and years.
Concerns over the amount and content of sports betting advertisements on Ontario airways continue to be raised by advocacy groups, politicians, and even by many inside AGCO. The Crown Agency has already considered bans on former athletes, current entertainers, and other influencers appearing in ads, but many of the concerned parties are calling for stricter rules.
How to address concerns over advertising will be the first major challenge for Schnarr when she takes over this September.
Other concerns Schnarr will need to address right away is the growing number of relationships between sports betting sites in Ontario and sports leagues and teams. The CFL, MLS, NFL, MLB, and NBA, who operate in Ontario, all have major deals with sportsbooks in Ontario. These deals affect the coverage of the respective leagues in Ontario and all throughout Canada.
As AGCO and Schnarr push for changes to their rules on gambling advertisements, they will have to work closely with these leagues so that the leagues can tailor their coverage to comply with Ontario's new rules.
Finally, Ontario is the only province in Canada with a fully legalised private sector sports betting and online gambling industry. Sportsbooks and online casinos view Ontario as a template for other provinces to follow. AGCO itself has adopted this view, so Schnarr will also have the role of being an ambassador for legal online gambling and sports betting in Canada.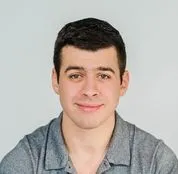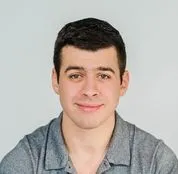 Noah Strang is an experienced sports writer having covered many professional sports leagues across North America. He has worked extensively covering the NHL and been accredited media for the Vegas Golden Knights in the past. He's also known as one of the best iGaming writers across Canada with extensive experience covering the development of legal sports betting across the country. He was born and raised in Vancouver, BC, and enjoys taking advantage of the coastline. When not writing, you can find him watching whatever sport is on TV or playing pickup basketball.