The British Columbia Lottery Corporation (BCLC) has dished out yet another huge lottery jackpot in 2023. According to BCLC, five Lotto 6/49 winning lottery tickets were purchased in British Columbia ahead of the national Canada Day Lotto draw on July 1.
Among these five jackpot winners was a Richmond resident who matched all six winning numbers for the $5 million Classic Jackpot. A Vancouver resident purchased a winning $1 million Gold Ball Draw ticket. Another three British Columbians won $10,000 each playing in Guaranteed Prize winnings.
Article Highlights
6/49 national lottery players in British Columbia have won $52 million dollars from lottery jackpots in 2023
Lottery winners in British Columbia must allow the BCLC to reveal their identity.

Lottery draws in Canada happen every day of the week, except Sunday.
British Columbia's 2023 Lotto 6/49 national lottery winnings up to $52 million
Once you take into account the $6.03 million dollars won on Canada Day, Lotto 6/49 national lottery players in British Columbia have won $52 million dollars from Lotto 6/49 jackpots in 2023. This is not a record amount by any means, but it represents a very strong showing from Canada's third most populous province.
Just last month, BCLC handed out one of the biggest jackpots in its history when Lahsen Rezrazi and Debbie Ramsay collected a $35 million dollar jackpot. Unlike the Canada Day winners, this Victoria couple hit it big playing Lotto Max.
Both Lotto Max and 6/49 are national lotteries in Canada that regularly give out over a billion dollars a year. Lotto Max is by far the more rewarding lottery though. As mentioned above, Lotto 6/49 winners in British Columbia have won a combined $52 million. Lotto Max dwarfs that with a total winnings amount of over $130 million.
Lottery corporations remain very strong across Canada as they control many of the legal sports betting sites across the country.
What we know about the British Columbia lottery winners
For some people, if they are not the winner, they do not care who won. For others, learning more about who won instead of them is one of the fun parts of playing the national lottery. Because of this, there is always a mad rush to figure out who will claim the jackpot-winning ticket.
In the US, many states give lottery winners the chance to anonymously collect their winnings. This is not the case in British Columbia. Lottery winners in British Columbia must allow the BCLC to reveal their identity.
According to the BCLC's official policy on publicising British Columbia lottery winners, BCLC requires lottery winners to consent to have their identities revealed. The BCLC adds "If a prize claimant refuses such consent, a prize may be withheld." There are a few exceptions to this general rule, but BCLC says actually qualifying for an exception is rare.
While we are sure lottery winners would like the option for more privacy, all you nosy people out there will know very soon who won the latest jackpot in British Columbia. BCLC publishes a short story about each winner including how much they won, where they bought their winning ticket, and what they plan to use the money on.
British Columbia lottery winners have up to 52 weeks (one year) to claim their prizes, so there is a chance we might not know the winner until next Canada Day.
When are the next Canadian lottery draws?
The Canadian lottery system is a complicated beast to get your head around. Five regional companies collectively own and operate the Interprovincial Lottery Corporation (ILC), which in turn holds regular national lottery draws. The funds earned from these draws are split among the provinces to fund all kinds of local projects. Thankfully, you do not really not need to understand any of this to play Canada's national lottery. All you need to know is the games offered, where to buy your tickets, and when the draws are held.
Lotto Max and Lotto 6/49 are the heavy hitters of the Canadian lottery system. These two Canadian lottery games are responsible for most of the biggest lottery winners in Canadian history, so they are extremely popular. Daily Grand is also a popular choice, but it is understandably not as favoured as the big boys.
Lottery draws in Canada happen every day of the week, except Sunday. The system operates on a staggered schedule where each lottery game has two draws a week a few days apart.
Lotto Max draws are held twice a week on Tuesday and Friday nights. Lotto 6/49 follows a similar schedule with twice weekly draws on Wednesdays and Sundays. Daily Grand starts off the week with draws on Mondays, followed by a midweek draw on Saturdays.
If you do win big by playing one of these lottery games' big jackpot prizes, you can claim your winnings at your local lottery commission office.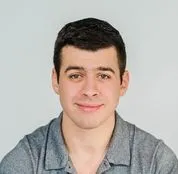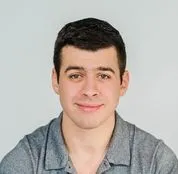 Noah Strang is an experienced sports writer having covered many professional sports leagues across North America. He has worked extensively covering the NHL and been accredited media for the Vegas Golden Knights in the past. He's also known as one of the best iGaming writers across Canada with extensive experience covering the development of legal sports betting across the country. He was born and raised in Vancouver, BC, and enjoys taking advantage of the coastline. When not writing, you can find him watching whatever sport is on TV or playing pickup basketball.